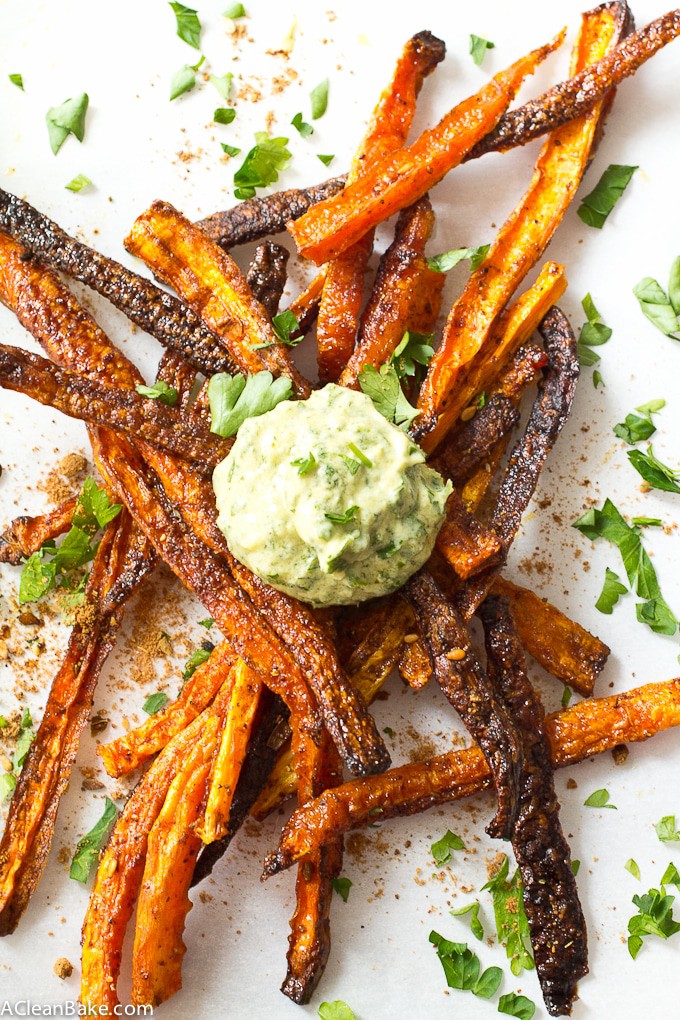 Poor fries. This time of year, especially, they really get a bad rap. Everyone is trying to clean up their diets to recover from the holidays or start the new year off right, and poor fries are tossed aside like yesterday's trash. While I totally get the logic behind laying off the traditional – starchy, white potato, well fried – fries, the general format is a great way to get an extra serving of veggies on your plate. If, that is, you swap the white potatoes for carrots and the fryer for the oven.
Yes, carrot fries. You've enjoyed sweet potato fries before, right? Well these aren't so different. A fellow root vegetable, they have all the right starches to roast up crispy on the outside and doughy on the inside, just like an oven fry should.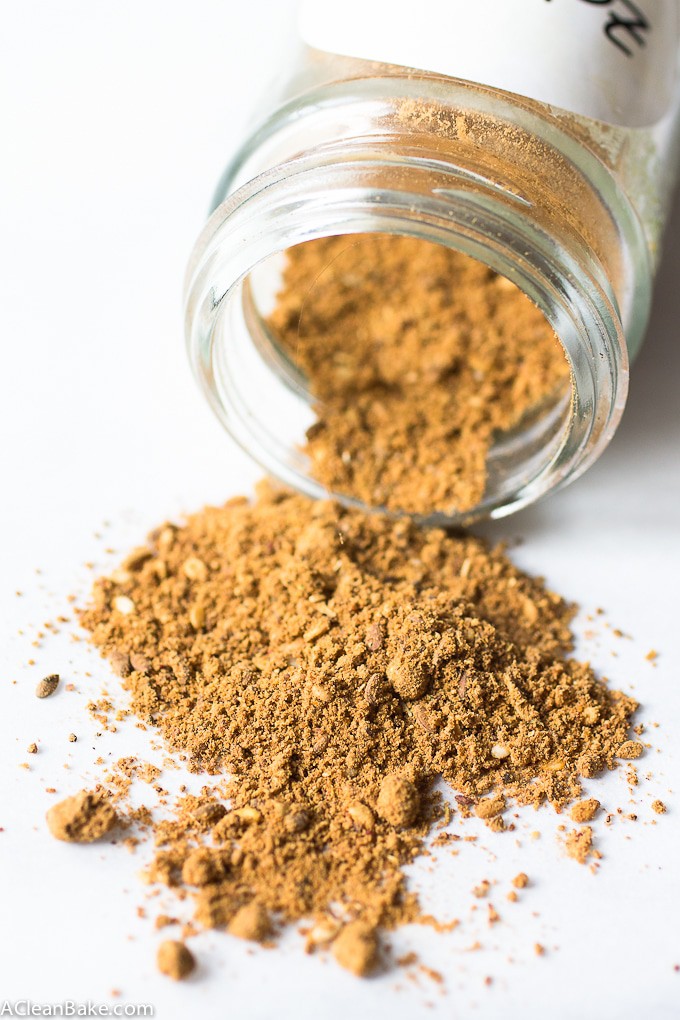 Finish them off with a dusting of za'atar – a middle eastern spice mix consisting primarily of sesame seeds, thyme, sumac and a few other flavors (which vary slightly by country of origin/brand/person mixing it) that is far less exotic, and much easier to find (thank you, interwebs), than it sounds – and chopped parsley and a dollop of green tahini sauce.
And since it's green, I'm preeeeeeetty sure you can count this as salad.
Baked Shoestring Carrot Fries with Za'atar
gluten free, grain free, paleo, vegan, no added sugar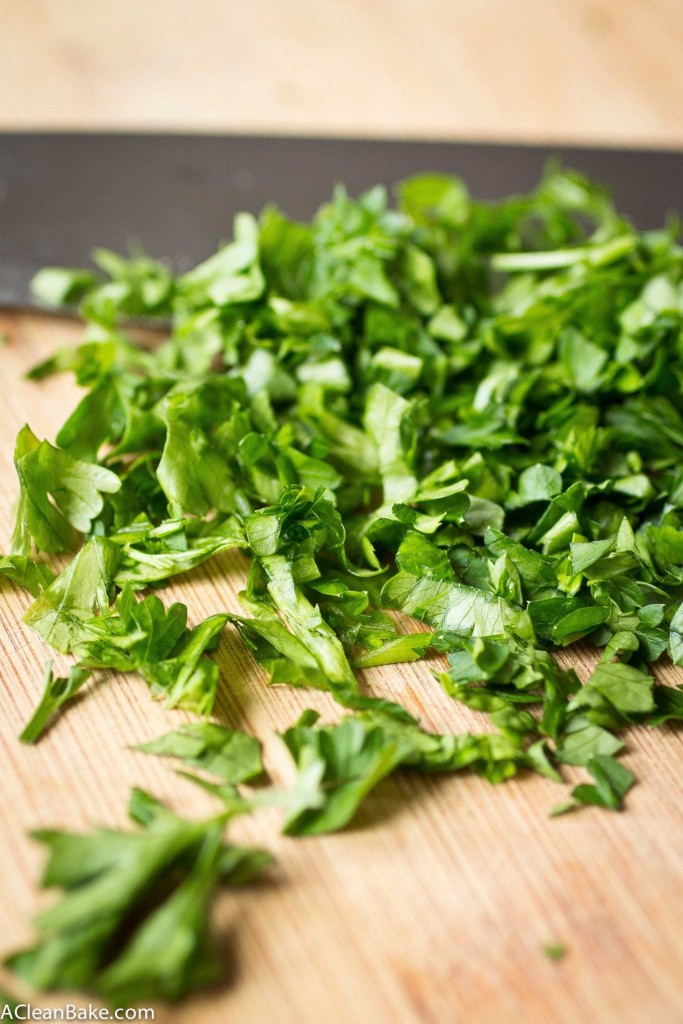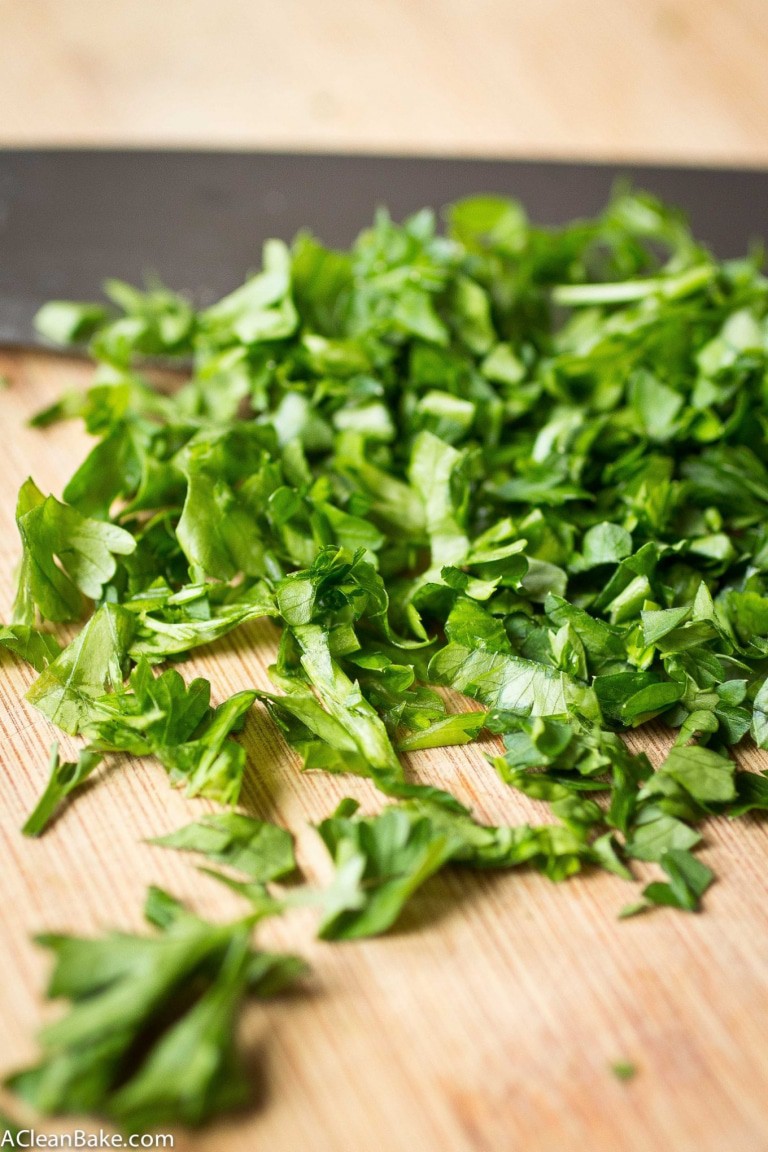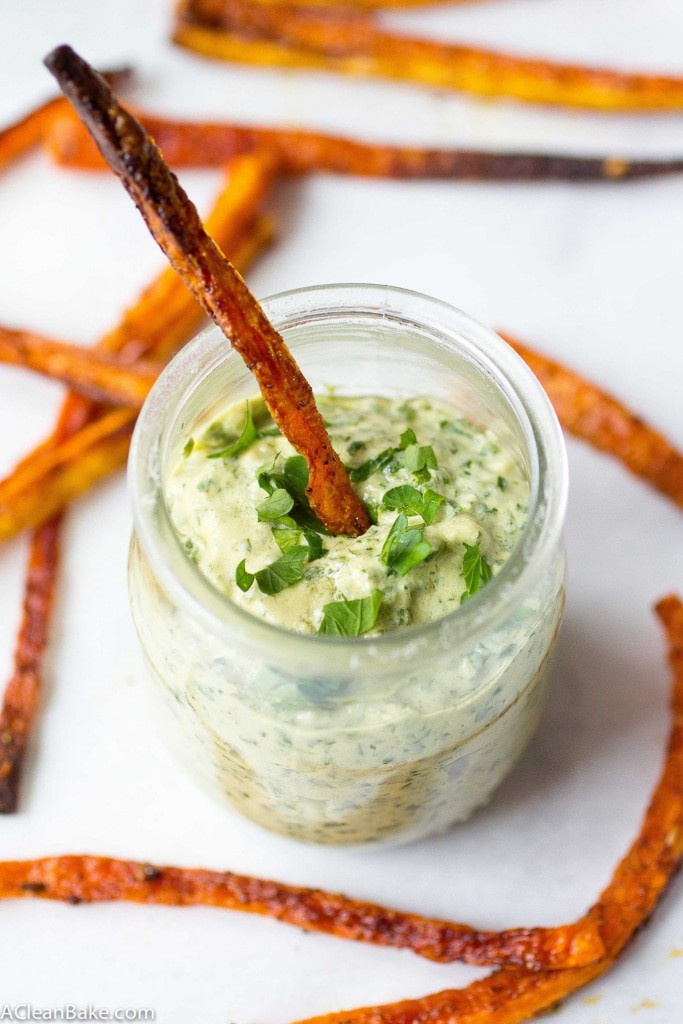 This post contains affiliate links, which means that if you click through and purchase a product, A Clean Bake receives a small commission, which goes toward continuing to bring you delicious, healthy recipes every week. This does not affect the price you pay. Thanks for supporting A Clean Bake!