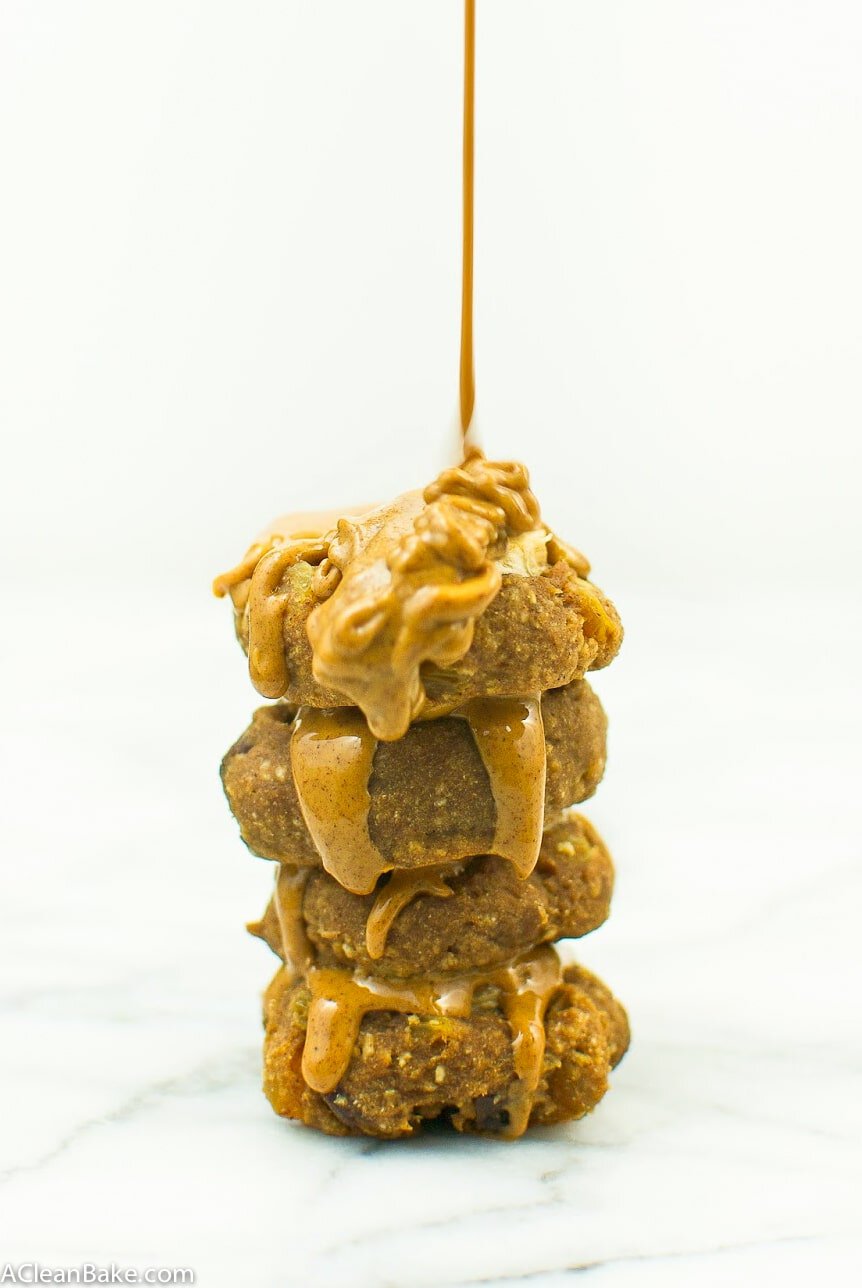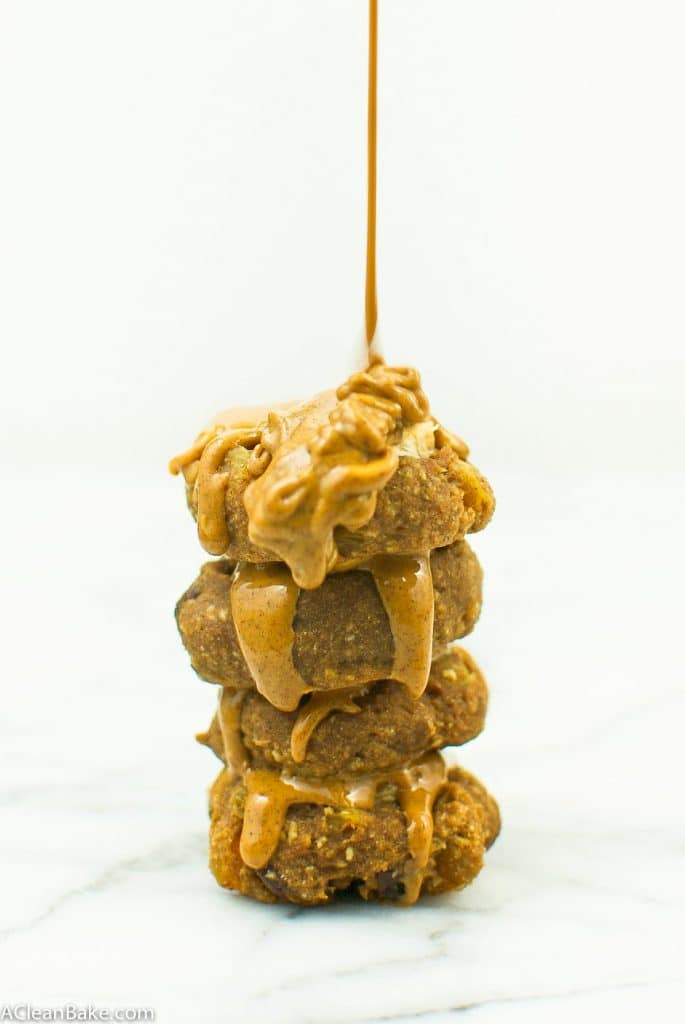 Yes, another detox cookie recipe. Why? Because they're delicious, healthy and versatile, and because when I posted the
last recipe
, I was floored (and psyched!) at the overwhelming response it got. I almost didn't post them, you see. Too easy, too healthy, too ugly. I'm glad I did. They're awesome.
I got a comment on the last recipe asking about a chocolate-free version. Fair point; I am usually really biased in favor of chocolate! But for those of you who can't or don't eat chocolate, it's not fair to deprive you of detox cookies.
When I set out to make these, I thought there would be a simple replacement for the cocoa. It turns out, just replacing the cocoa with coconut flour or oat flour results in a really bland and boring cookie. So I had to use a few extra flavors like cinnamon and raisins to make these just as tasty as the chocolate version, which is why they are no longer made of just three ingredients. The ingredients are still normal everyday foods that you probably have on hand, like bananas, raisins, oats and cinnamon.
I made these bite sized because they are the perfect two-bite treat for an afternoon snack. But you can feel free to make them larger to become breakfast cookies (just don't forget to increase baking time). The frosting is, of course, the most important part, but once these are frosted, they don't keep well for more than a day or two. Not that they'll last much longer than that!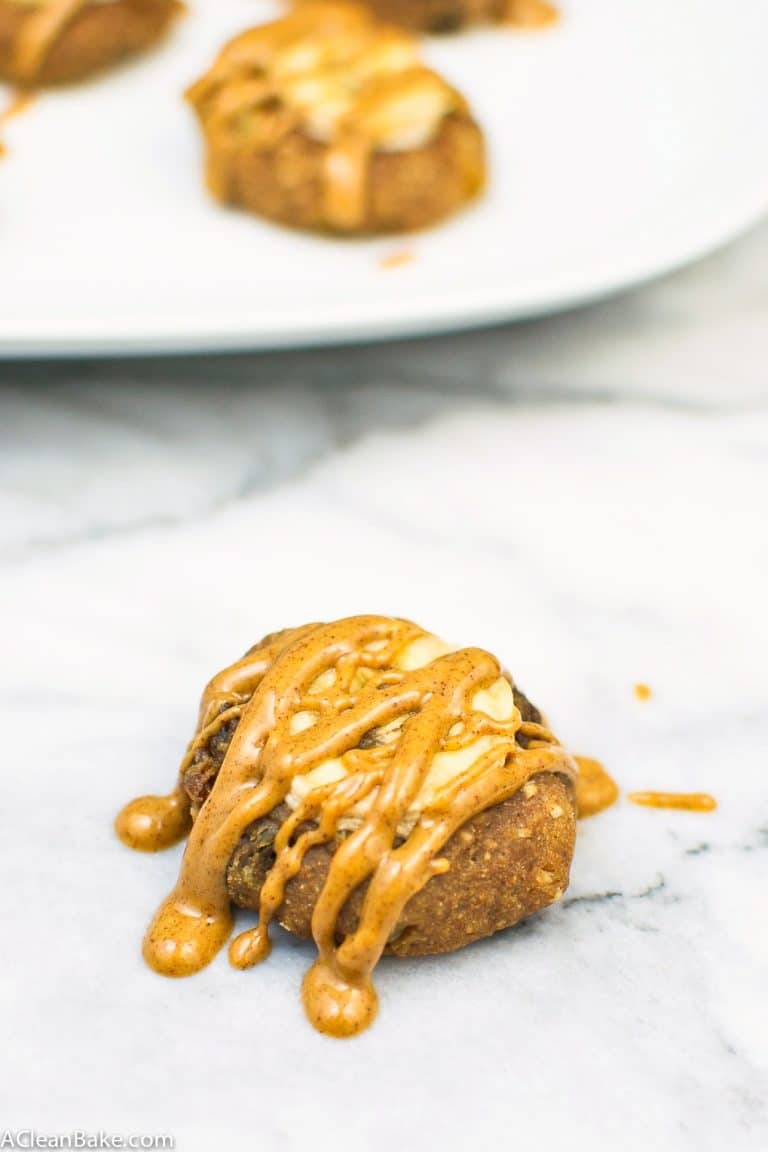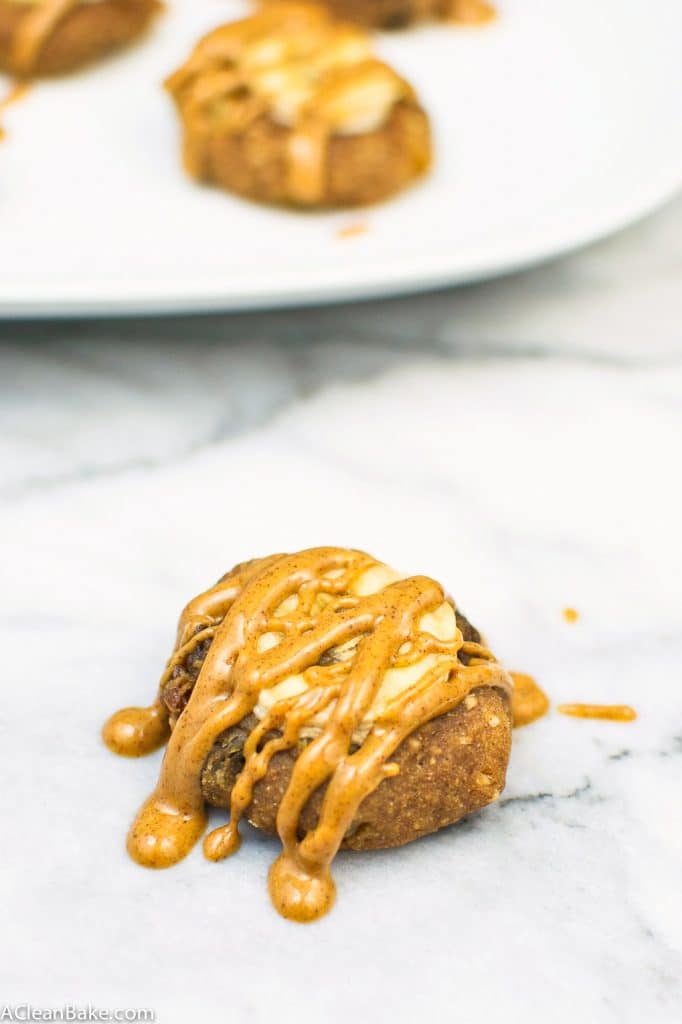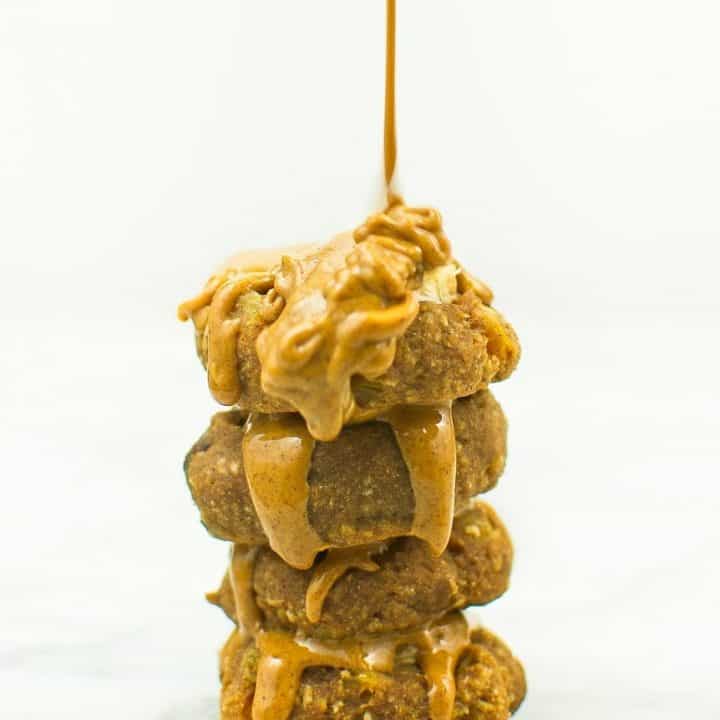 Frosted Cinnamon Raisin Spice Detox Cookies
Frosted Cinnamon Raisin Spice Detox Cookies to help you stay on track!
Ingredients
Ingredients for the cookies
1 very ripe banana, + about about 12 slices of banana for garnish
1/4 cup peanut butter, (creamy, natural variety; sub almond butter if desired)
1 teaspoons cinnamon
1 Pinch fine sea salt, optional, but helps bring out flavors
1/4 cup gluten free oat flour, pulse whole oats in the food processor until fine; you can replace with coconut flour, but probably need to use about 3 Tablespoons
1/2 cup raisins
Ingredients for the frosting
1/4 cup peanut butter, (creamy, natural variety; sub almond butter if desired)
1 Tablespoon coconut oil, melted
1 teaspoon cinnamon, or to taste
1 Tablespoons honey, or to taste; feel free to replace with agave or maple syrup or omit completely
Instructions
Preheat the oven to 350F.
Cover a cookie sheet with a sheet of parchment or a nonstick pad. Set aside.
Make the cookies by combining the banana, peanut butter, cinnamon and salt in the bowl of a food processor. Pulse until smooth.
Pour into a mixing bowl and stir in flour. The mixture should be doughy and pliable; if it's too wet, add 1-2 more Tablespoons flour. If it is too dry, add a splash of almond or coconut milk. Fold in raisins.
Scoop heaping Tablespoons of dough and roll them into balls.
Place on cookie sheet and press a banana slice into each one to flatten slightly into a disc.
Bake 10-12 minutes, until the cookies loose their glossiness. Cool completely on wire rack before frosting.
Make the frosting by mixing all ingredients together until combined. It should forms peaks when you pull the spoon up; if it is too dry, add a touch more coconut oil. It should be wet but not runny.
Transfer mixture into a zip top snack bag. Use your fingers to squeeze it into a ball in one corner of the bag; twist the excess plastic to pack it tightly.
Snip off a tiny triangle from the corner of the bag that the frosting is closest too. Use your makeshift pastry bag to zig zag frosting across each cookie.
Allow frosting to set for about an hour before serving.
Notes
Store in an airtight container at room temperature for up to 5 days, or in the freezer for up to 3 months.
Nutrition Information:
Yield:

20
Serving Size:

g
Amount Per Serving:
Calories:

69
Saturated Fat:

1g
Sodium:

32mg
Carbohydrates:

7g
Sugar:

2g
Protein:

2g
[wprm-nutrition-label align="center"]