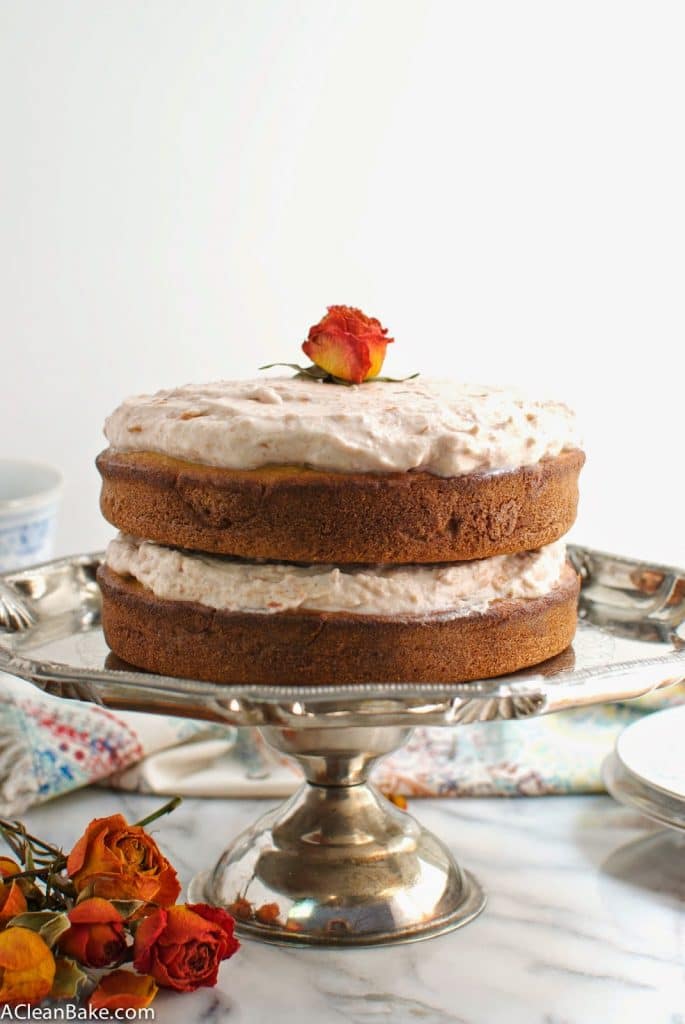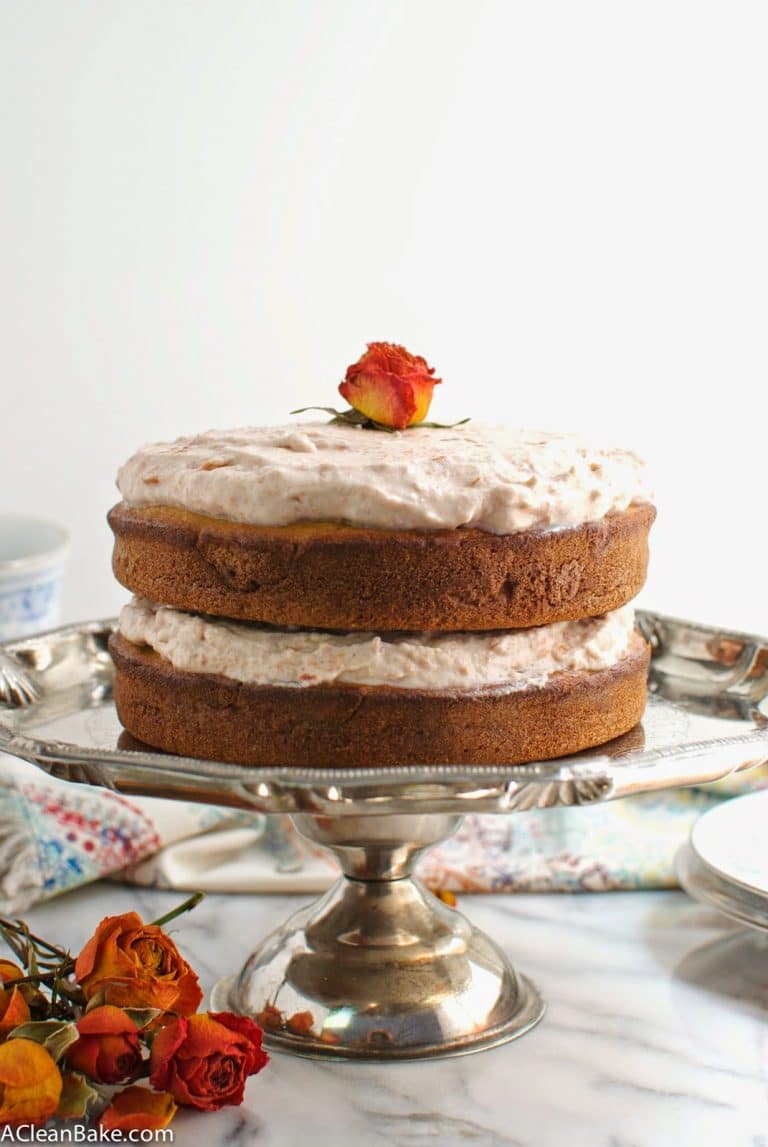 If there is one thing I have learned this year, it's that food is more than the sum of its calories. It is art, and it is medicine and it brings people together. The latter is what today's recipe is all about.
I had this concept for a chickpea-based vanilla layer cake clattering around my brain ever since I made a chocolate layer cake out of black beans. Beans are a perfect alternative to expensive specialty flours for people who want to try baking without gluten, or are doing so on a budget. Sure, there are many practical benefits of this cake, and usually that's what I like to talk about here because I like information, and I think a lot of bakers, whether out of uncertainty or expertise, crave as much information as possible before deciding to make a recipe.
But this cake isn't so much about the ease or the taste, as much as the ability for a mom to throw this together, without too many time-consuming grocery trips, to serve to her family at her 2-year-old's birthday party. I don't have kids, but plenty of my friends do, so I know how particularly special those very early birthdays are.
A reader contacted me with a request for a gluten-, dairy- and sugar-free vanilla cake for her daughter's birthday. I have never met this reader, and I have been promising myself that I will slow down a little because life has been overwhelming these last several months. But she put her daughter's birthday cake in my hands, so how could I say no?
I am so touched that she entrusted me with this important cake, and connecting with people through food is something that, if you haven't already figured it out, is very important to me. I hope this recipe made her day with her family an extra special one, and I hope everyone enjoyed it and went home with a full belly and a happy heart.
PS: Sorry this post was in no way about the food. Sometimes the people eating the food are just as important as the recipe itself, and what's more, I thought I'd spare you another description of a vanilla cake. (It's easy to make and very tasty; moist with a tight, spongey crumb, and saturated with subtle vanilla flavor. The frosting is cool, creamy, and vegan and the whole thing is gluten-free. And no, of course you can't taste the beans.)

Please don't be put off by the length of the recipe. It's actually a very easy cake to make in the food processor, and the frosting comes together quickly with a hand-held electric or stand mixer. Note that the frosting is best made with chilled coconut cream, so it does take a little planning ahead. See other notes at the end of the recipe for more tips. 


This post contains affiliate links, which means that if you click through and purchase a product, A Clean Bake receives a small commission, which goes toward continuing to bring you delicious, healthy recipes every week. This does not affect the price you pay. Thanks for supporting A Clean Bake!