Want to learn all the tips and tricks for how to bake flatter cake layers? This is the post for you! You won't believe how easy it is!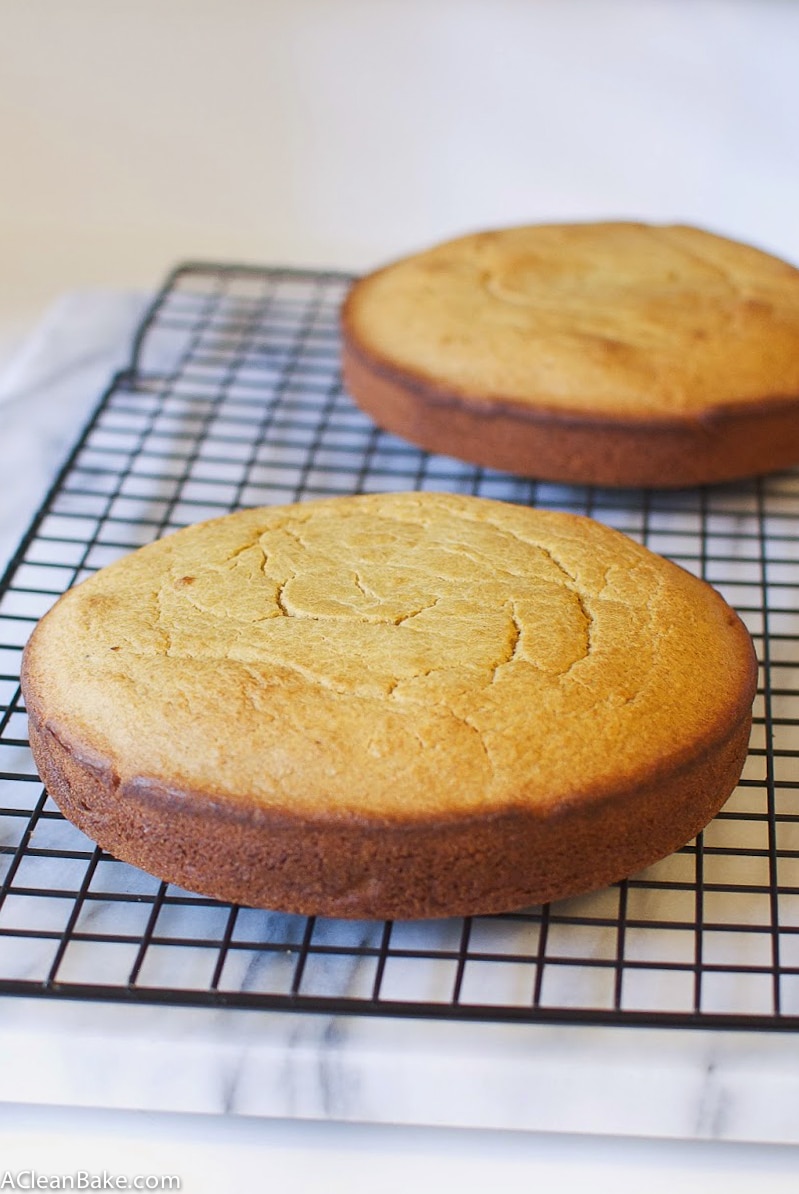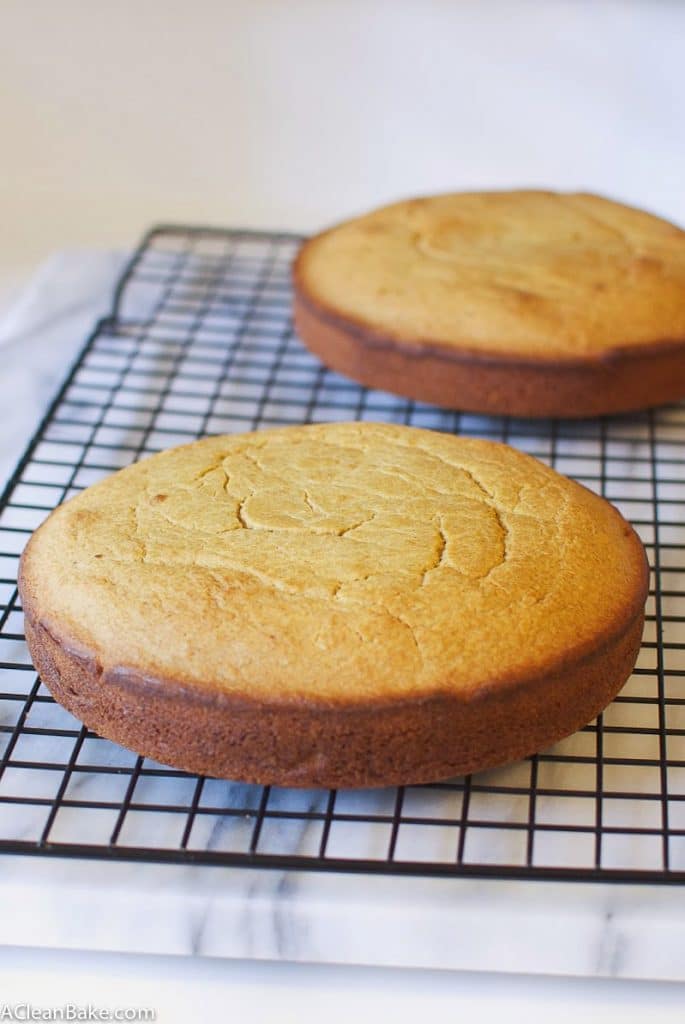 When you're making a layer cake, the most frustrating moment is when you have frosted the first layer and add the second only to turn around and find it… jaunty. It tips to one side, or slides backward or just otherwise makes the cake look amateurish. Luckily, baking un-domed cake layers requires just a few easy steps, which I will lay out for you, or if you just want the summary, you can scroll all the way to the bottom of this post.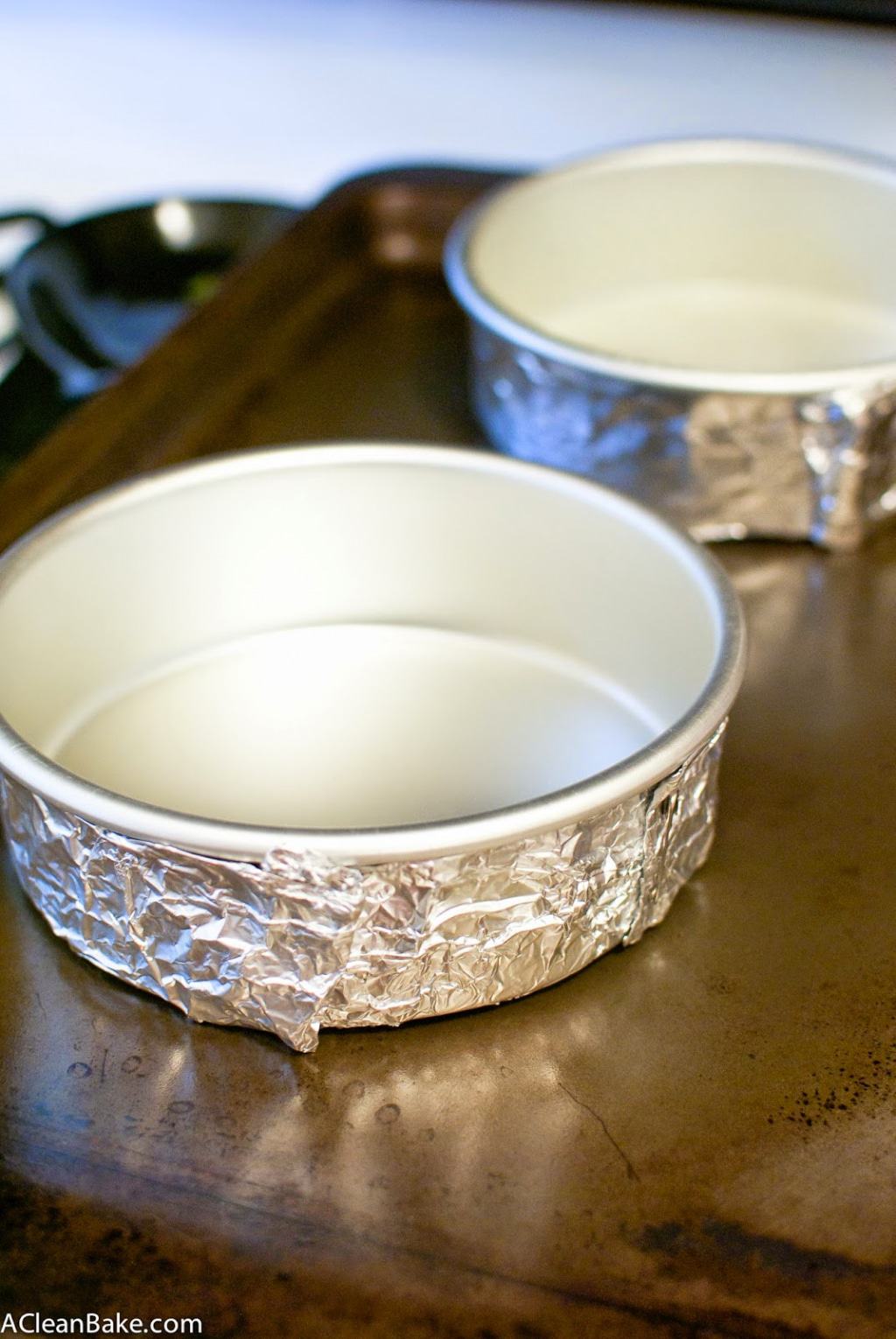 Your first option for getting flat layers is, of course, to use a bread knife to carefully slice off the domed tops and risk an out-of-the-frying-pan-into-the-fire situation in which you rid yourself of a domed cake in favor of a cake ramp, discarding a significant portion of cake in the process (and we all know that wasting cake is a cardinal sin, right?).
Your second option, however, is to take steps to make sure that your cakes bake up with less of a dome shape to begin with. Sometimes domed pastries are desirable, like in tall fluffy muffins or quickbreads. You achieve that by quickly heating up the batter so that the air bubbles (from leavener) within it expand as much as possible. Since the outermost batter is closer to the heat source, it will set first, while the center, which is insulated by the outer batter, continues to rise. That is why many cupcake and muffin recipes suggest cranking the heat for the first 5 minutes or so of baking (which triggers as much rising as possible before the outer ring of batter sets) before turning it down to normal baking temperature (allowing the rest of the batter to cook through evenly without burning the tops).
In order to achieve the opposite effect, you need to do the opposite. First, bake the cake at a steady low(er) temperature, rather than starting at a very high temp and adjusting back down to normal-low temp. Second, have enough, but not too much, air (leavener) in the cake. You need some, because the cake needs to rise enough to be… well, a cake, as opposed to a brick. But you want to have just enough so that it is fully activated by the time the outer batter has set, so that the center doesn't continue to rise too much. You can also take steps to mitigate the amount of heat that reaches the outermost batter in the pan, by insulating the sides of the pan. This helps the entire cake to bake and set at a more even rate, so that the sides are less likely to be set while the center continues rising.
Tips to Bake Flatter Cake Layers:
Keep an eye on the leavener in the recipe and decrease by a very small amount (I'm talking about 1/8 – 1/4 teaspoon less than the recipe calls for), if you feel like the recipe can handle it. This is sort of like cake Russian Roulette, so I wouldn't suggest it in a recipe you have never tried before.
Firmly smack the bottoms of the cake pans on the counter 5-8 times before you put them in the oven. This has the dual benefits of very reliably leveling out the batter, and of forcing out any large air bubbles that might have caused excessive or uneven rising in the oven. Don't do more than 5-8 taps, though, because if you force ALL of the air out of the batter, it won't rise at all.
Insulate the sides of the pan, which prevents heat from reaching the outermost batter quite as quickly, and essentially reduces the discrepancy in baking time between the edges an the core. I do this by folding a sheet of tinfoil, the length of the circumference of the pan, over itself several times to create a loop of about 5 layers of foil that helps insulate the pan. (Although I have been doing this for a long time and it has worked well enough, I recently discovered this tutorial, which calls for a moistened towel as insulation. Has anyone tried this?)