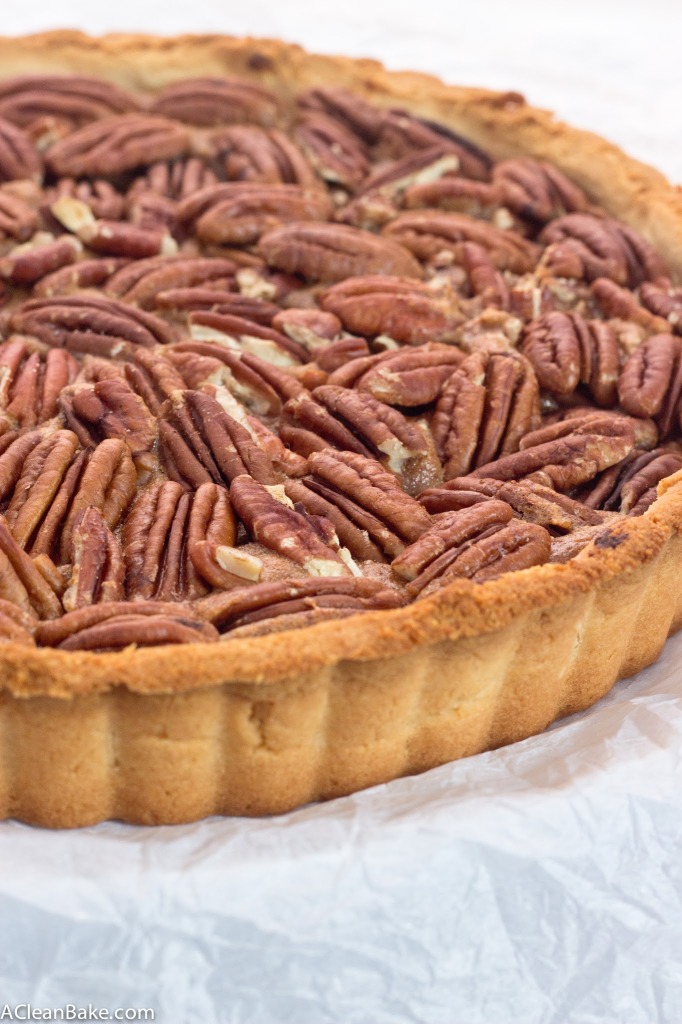 Deeeeeeep breath.
Now exhale.
Here we go.
The wedding is over, the tropical(ish) mini honeymoon is behind us, and it's barely breaking double digit temps here in Chicago. Talk about a reality check. And as though that wasn't enough, by some freak accident of fate and misery, we had no heat or hot water from Sunday afternoon to Monday at lunch time, which – for someone who likes baking with a gas stove or, you know, generally not dying of exposure – was kind of a bummer.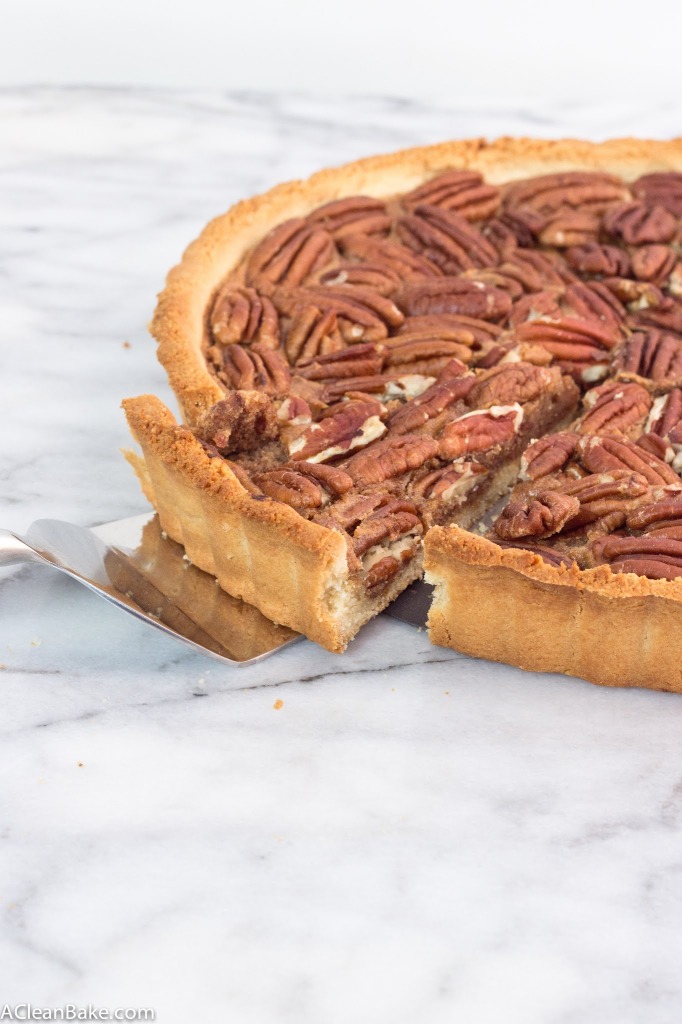 Luckily, I made (and remade, and remade again) this tart just in time before the gas line imploded or whatever, so Thanksgiving is saved! I know I might be giving myself a little but too much credit with the whole saving-Thanksgiving thing, but could you just give it to me this one time in honor of my not-entirely-defrosted-yet fingers and toes?
I don't quite know how to say this but this tart is one thousand percent worth the credit. It's entirely grain free and sweetened with dates and a tiny bit of maple syrup, but the crust is moist and flaky, the pecans are crunchy and toasted, and the filling can only be described as creamysilkysweetbutnottoosweetmildlycaramelydeeprichperfection. You know what I'm saying.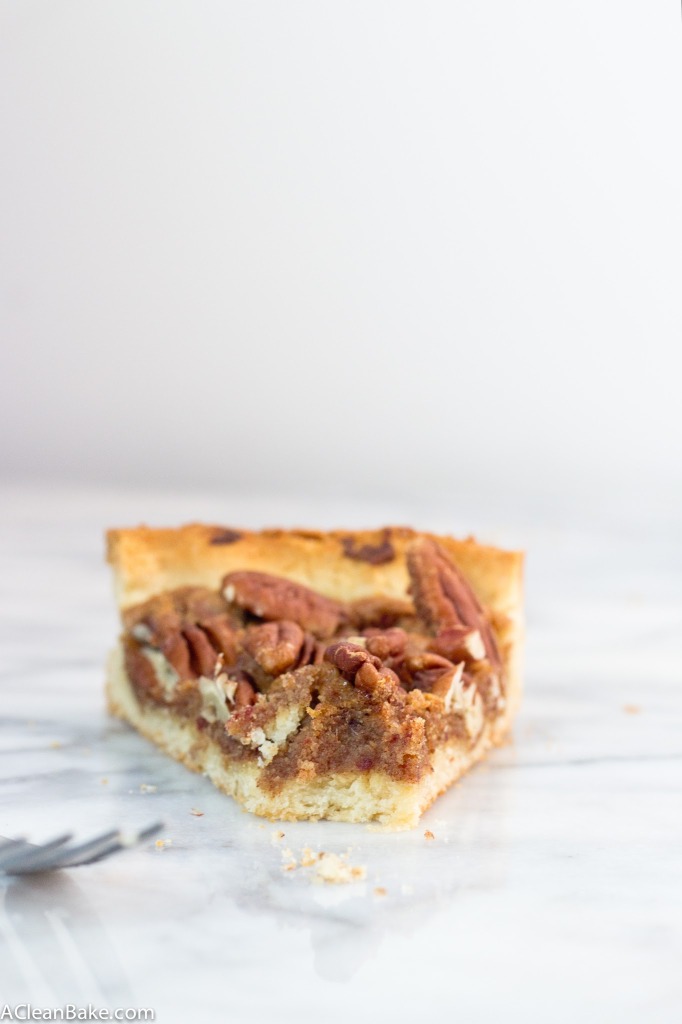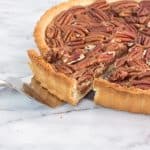 Grain-Free Pecan Tart
Ingredients
1

homemade grain-free pie crust

Get the recipe here

8

large pitted medjool dates

soaked in hot water to soften if necessary

2

large eggs

2

Tablespoons

molasses

Pinch of salt

1/2

teaspoon

vanilla extract

3/4

teaspoon

cinnamon

1/4

teaspoon

nutmeg

1/4

cup

vegan butter or shortening

melted and slightly cooled

1

cup

large pecan halves
Instructions
Prepare the crust dough and put it into a 9" tart pan with a removable bottom. Chill in the refrigerator for a minimum of 30 minutes, then preheat the oven to 350F. Once preheated, transfer from the fridge to the oven without letting it warm to room temperature and bake for 12-15 minutes until the edges begin to turn slightly golden. Remove from oven and set aside; do not turn off the oven.

In the bowl of a food processor, puree the dates, eggs and molasses until the dates are liquified.

Add the salt, vanilla, cinnamon and nutmeg and pulse a few times to combine.

With the processor running, add the melted butter in a thin stream.

Pour the batter into the pre-baked crust and gently smooth into an even layer. Arrange the pecan halves in a single layer on top of the batter.

In the oven that is still heated to 350F, bake for 25 minutes, or until the crust has turned a deep golden brown and the batter has turned from shiny to matte. A tester may not come out completely clean, but it should only have a few crumbs on it at most.

Remove from oven and let it cool and set on a wire rack before removing it from the pan.
Recipe Notes
Yield: One 9" Tart