You won't believe how quick and easy it is to make your own oat flour at home. This is the cheapest and fastest way to make this gluten free staple flour!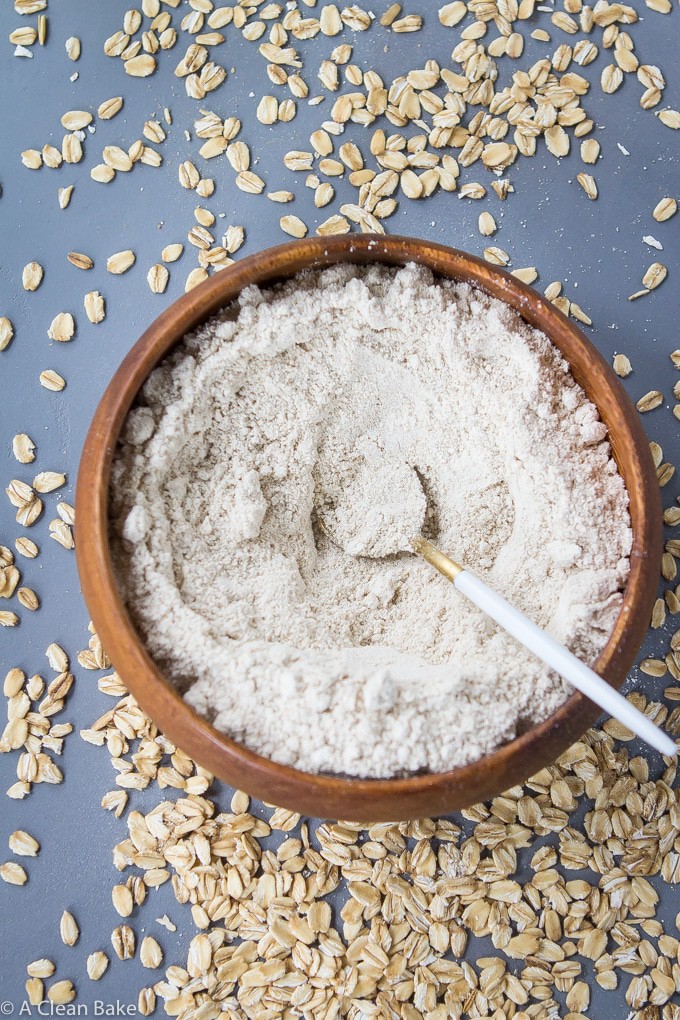 Making your own oat flour doesn't require as much a recipe as a method.
It's remarkably easy, as I'm sure you can probably guess, and knowing how to do this can really come in handy if you have run out of oat flour, or just don't want to buy two expensive ingredients when you only really need one that does double duty.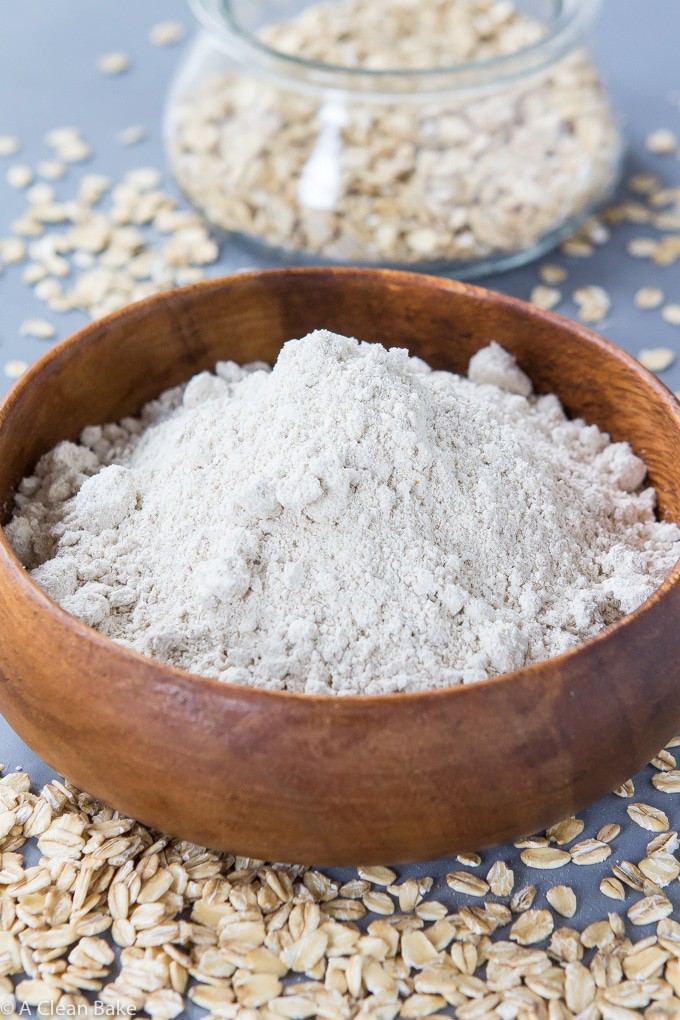 Gluten free oat flour is expensive, especially when you compare it to the cost of regular oat flour. If you're sensitive to gluten, it's worth the extra expense to make sure that your oats haven't been contaminated with gluten. But still. What a pain.
Making your own oat flour is one of the best ways to ease into gluten free baking, especially when it comes to sticker shock!
One of the most common hurdles that people tell me that they struggle with when starting to bake gluten free is the cost. Those specialty flours are (too) expensive, I hear again and again, and wheat flour is so cheap! Is it really worth it?, people wonder.
I get it, I sympathize, and I'm here to help.
If you're just starting out or a casual gluten-free baker, not wanting to spend a relative fortune on flour is totally understandable. The easiest way to address the cost hurdle is to make your own flour from ingredients you already have handy, and oat flour is the easiest place to start.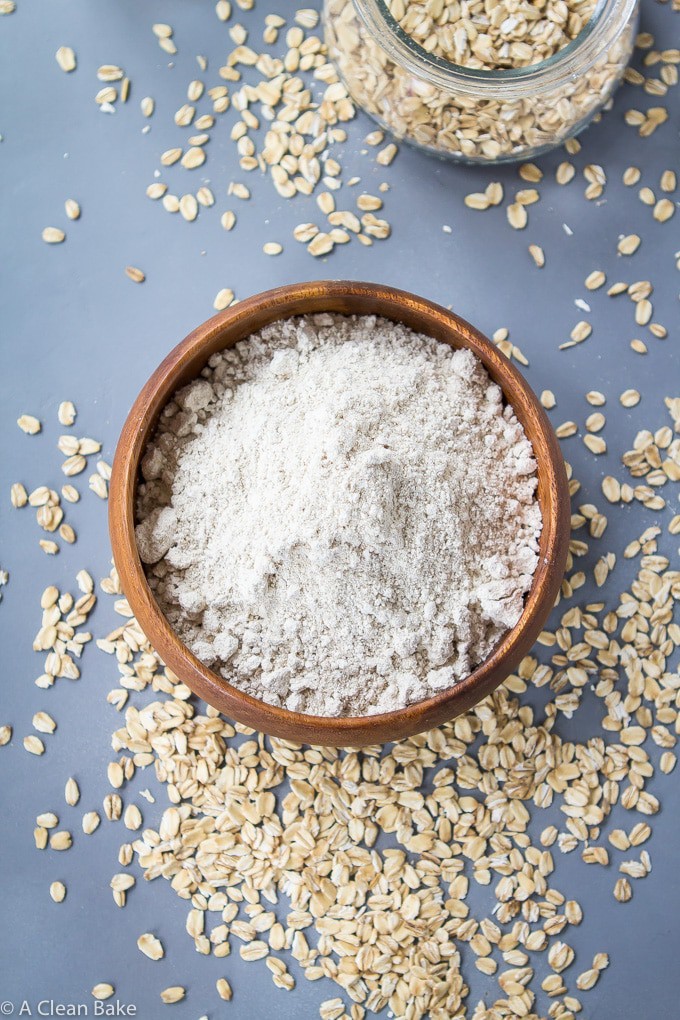 How to make oat flour
Oat flour is the simplest flour to make at home, using whole rolled oats (sometimes called "old fashioned oats") and your high speed blender or food processor.
You don't even need a ton of oats: 2 cups of whole rolled oats equals about a cup of oat flour, or maybe more, depending on how finely you grind it.
Finely ground, or not so finely ground
For the finest grind, use the dry canister of a high speed blender, like a Vitamix. If you are using your food processor, you will get a slightly coarser grind.
Either way, you might find that homemade oat flour is very difficult, if not impossible, to get as finely ground as the packaged stuff, but in my experience the difference to the final baked good is negligible.
What to do with oat flour
Once you have made your flour, check out all of these ways you can use it!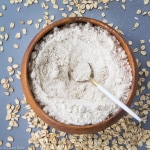 Homemade Oat Flour
Instructions
Place oats in the bowl of a high speed blender, or a food processor fitted with the S blade.

Pulse several times until the oats are chopped.

Process consistently on high for 1-2 more minutes until the oats are as finely ground as possible (see note).
Recipe Notes
You'll find that the homemade stuff is very difficult, if not impossible, to get as finely ground as the packaged oat flour, but in my experience the difference to the final baked good is negligible.
If you need a very fine ground, a good quality high speed blender is your best bet. I use the dry container with my Vitamix.
Store in an airtight container for up to a month at room temperature or up to 3 months in the freezer.
Products from Amazon.com
‹
›
Pin for later 👇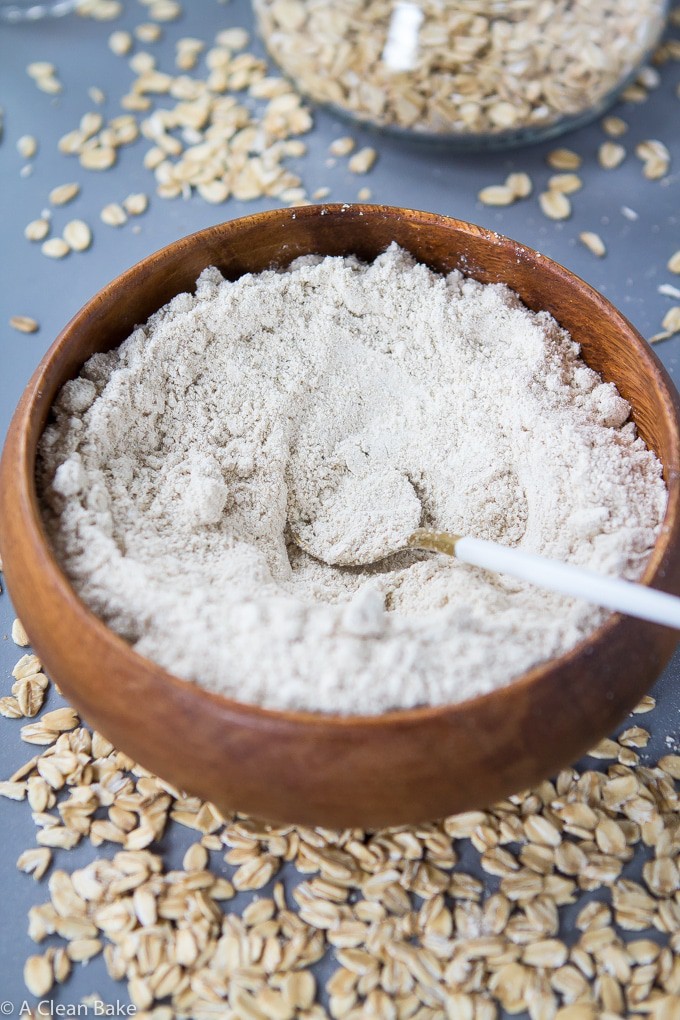 This post contains affiliate links, which means that if you click through and purchase a product, A Clean Bake receives a small commission. All proceeds go toward continuing to bring you delicious, healthy recipes every week, and this does not affect the price you pay. Thanks for supporting A Clean Bake!