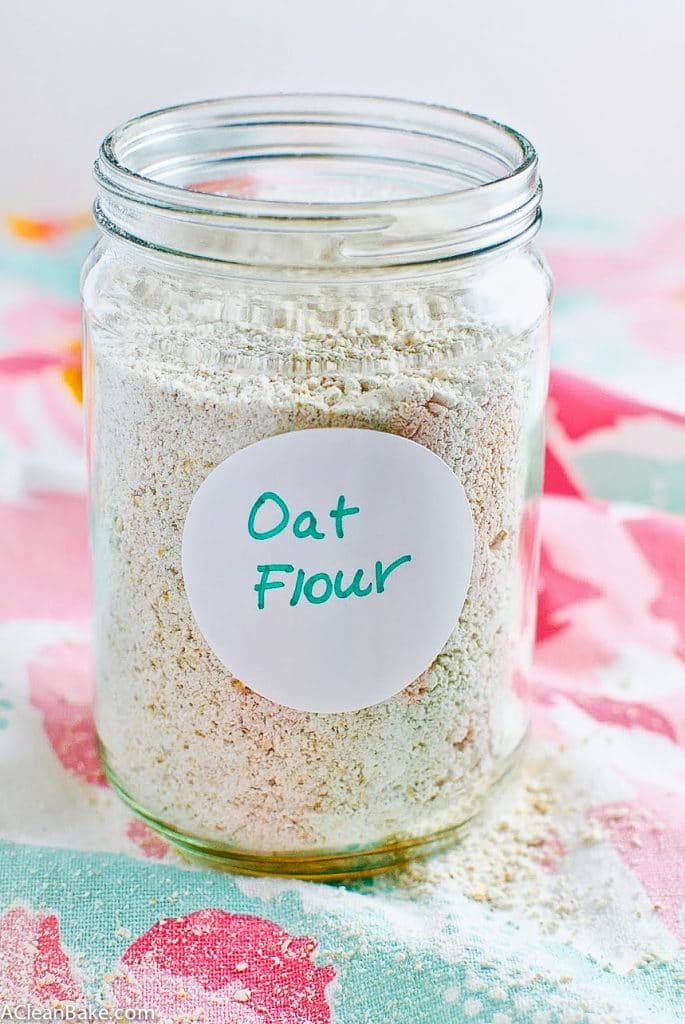 This one isn't so much a recipe as a method.
The single most common critique/complaint I hear about trying to bake gluten free is the cost. Those specialty flours are (too) expensive, I hear again and again. I get it. And I sympathize.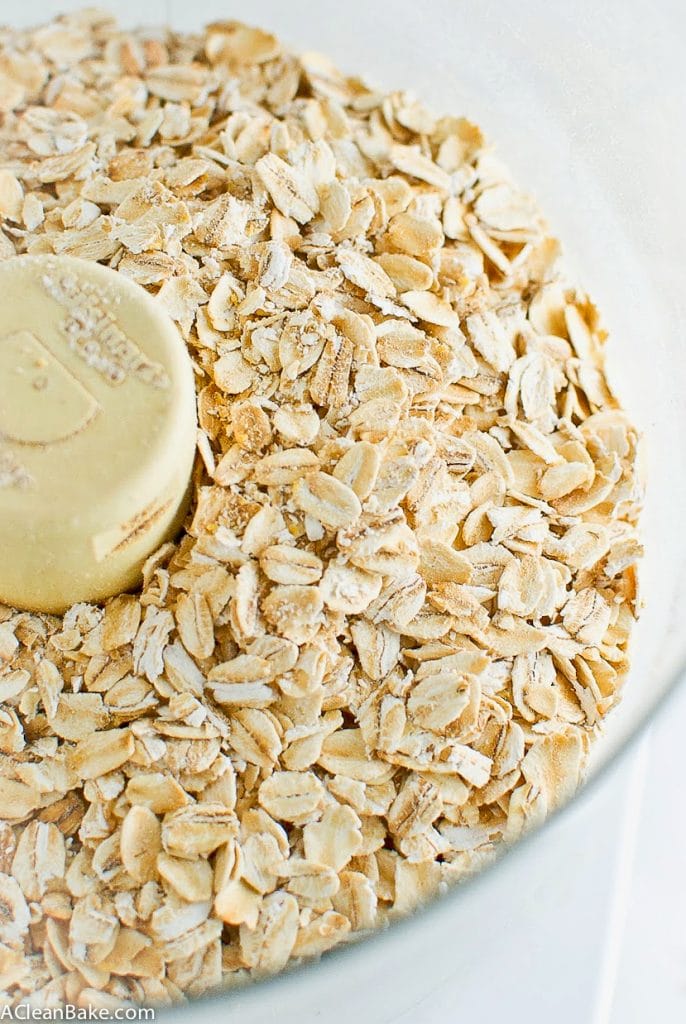 Like many people, I didn't dive headfirst into gluten-free baking. It is a daunting task and as a result there is a lot more toe-dipping than cannonballing. When (if) you decide it is worth it for you, the cost of the flours might look a little different, but if you're just starting out or a casual gluten-free baker, not wanting to spend a relative fortune on flour is totally understandable.
Oat flour is the easiest to make at home from whole rolled oats (sometimes called "old fashioned oats"), gluten-free or not. Feel free to use the regular ones if you just want to try a whole grain flour, but don't have a sensitivity to gluten. You don't even need a ton of oats: 1 heaping cup of whole rolled oats equals about a cup of oat flour, depending on how finely you grind it. Once you have made your flour, check out all of these ways you can use it!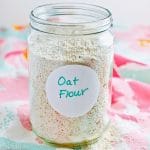 Homemade Oat Flour
gluten free, whole grain, sugar free
Ingredients
1

heaping cup

whole rolled oats (about 1 cup + 2 Tablespoons)
Instructions
Place oats in the bowl of a food processor fitted with the s attachment and pulse for ten 3-second intervals.

Process consistently on high for 1-2 more minutes until the oats are as finely ground as possible (see note).
Recipe Notes
You'll find that the homemade stuff is very difficult, if not impossible, to get as finely ground as the packaged oat flour, but in my experience the difference to the final baked good is negligible.
Store in an airtight container for up to a month at room temperature or up to 3 months in the freezer.