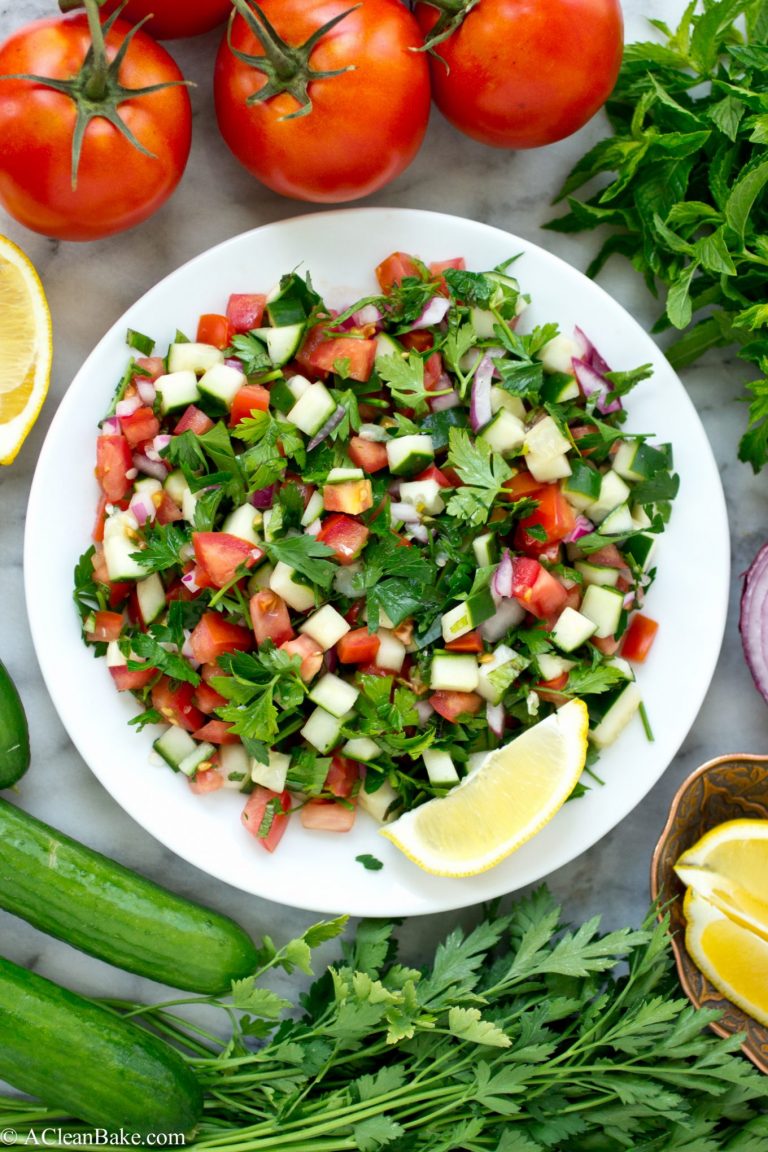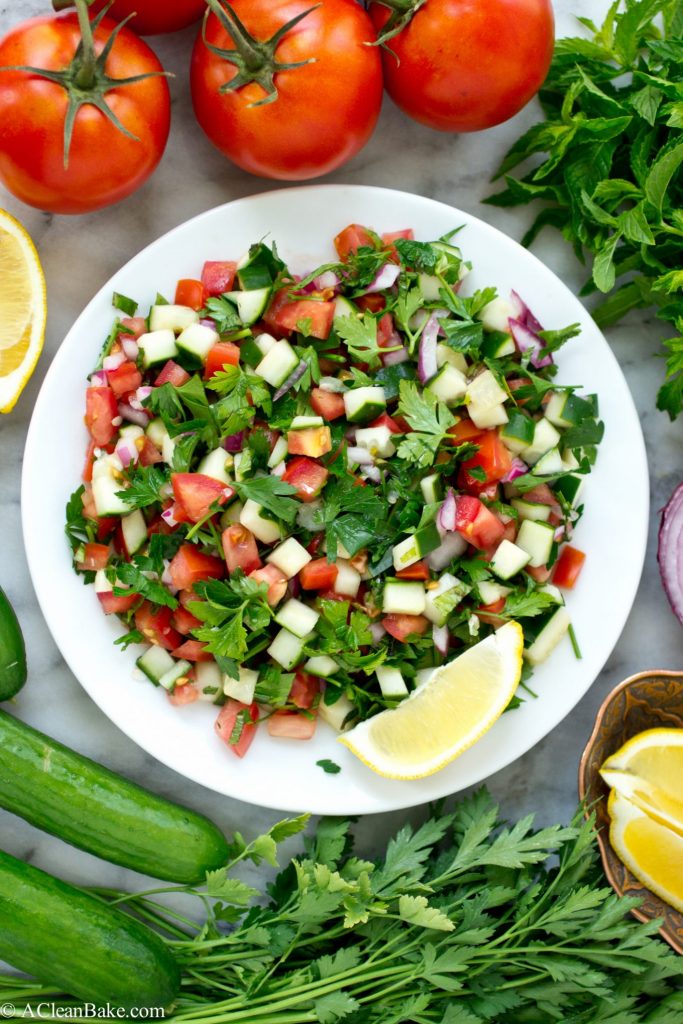 Coming home from Europe was a little traumatic. When we got off the plane, it was pouring rain, dark and cloudy, and half of the city was flooded. To think it was warm and sunny in London! Get it together, Chicago.
But it's good to be home. I missed my kitchen (especially my knives; the ones in our rental apartments in Europe were so dull they barely cut anything), my bed, and my cat. I didn't miss the dull-yolked eggs – the ones in Europe were orange and vibrant – the factory farmed produce, or the pace of life. I can't do much about the eggs or the hustle, but I'm taking comfort in eating fresh summer produce and herbs with every meal, typically in the form of un-fussy, quick and rustic salads like this one.
This is a classic. It doesn't seem to have one name – I have heard it called everything from "Israeli salad" to "middle eastern salad" to (in Istanbul) just salad. For some reason, I know it as, and have always called it, Jerusalem salad, but feel free to refer to it however you want. It's not an Israeli recipe – most middle eastern cultures seem to have one version or another of this refreshing dish – so let's just call it refreshing, crispy, fresh, hydrating and flavorful.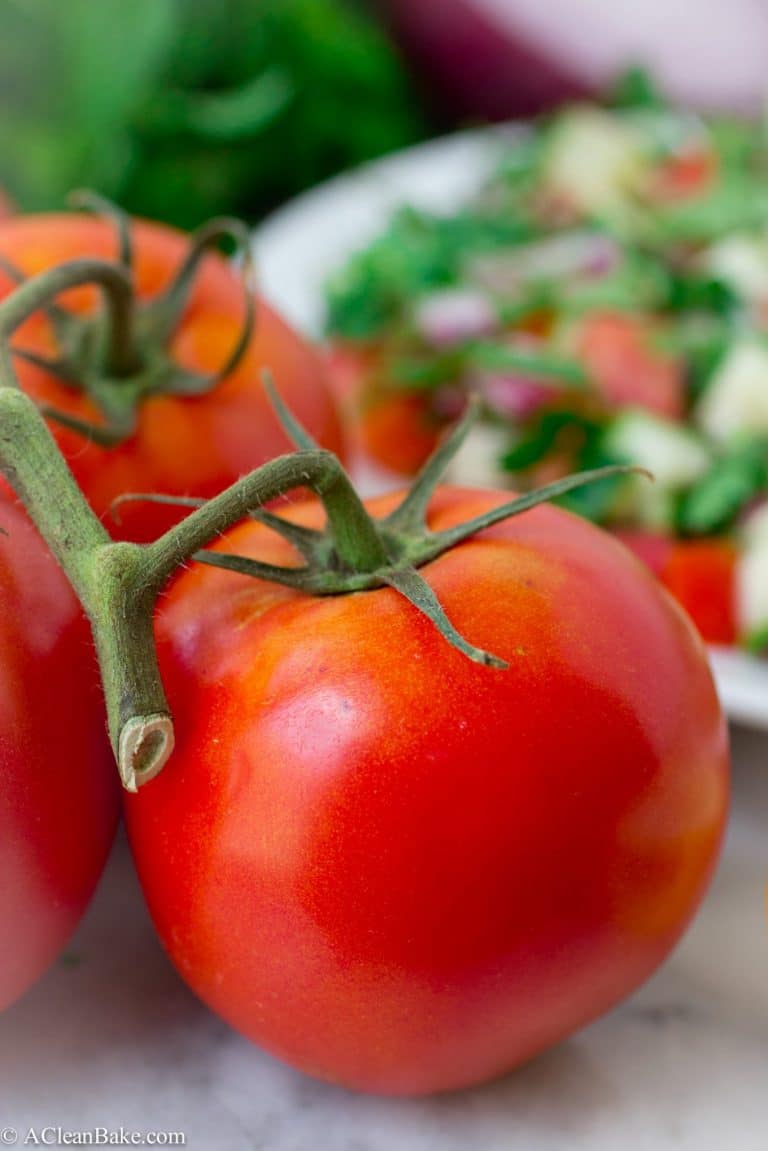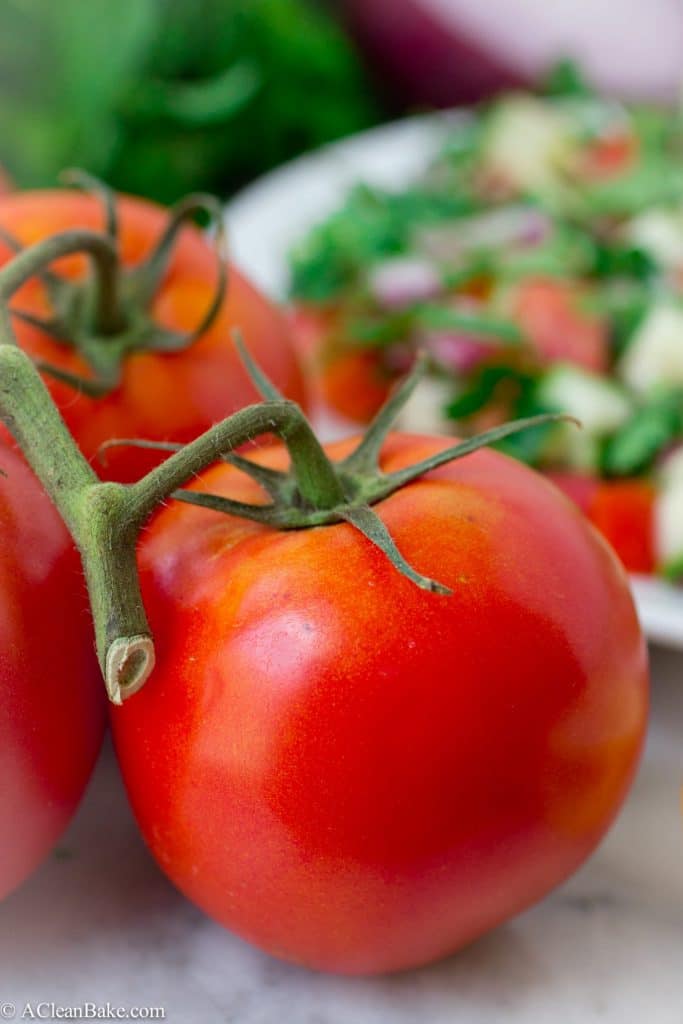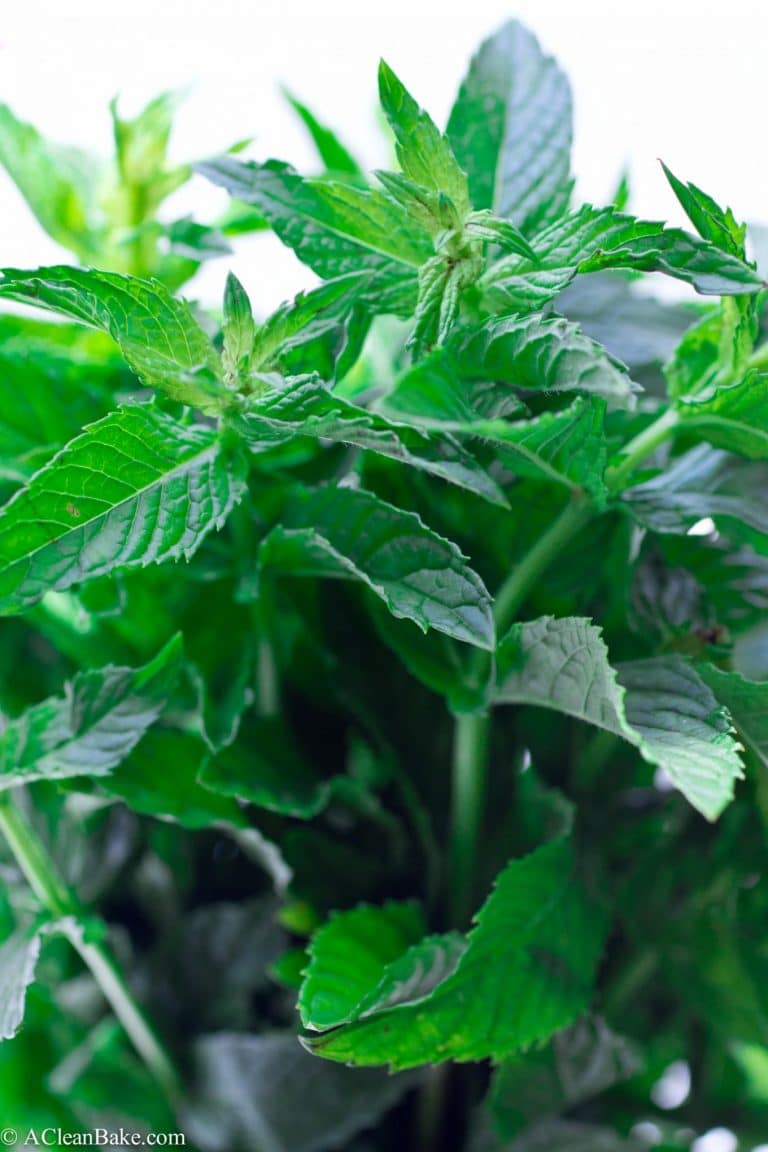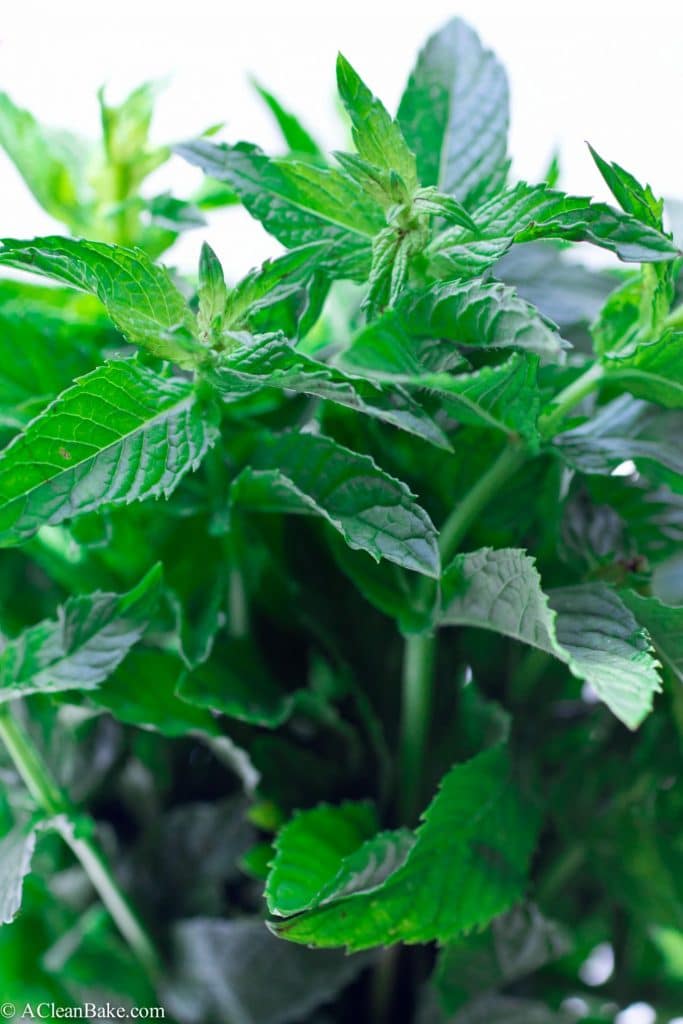 To be honest, I've been craving this dish nonstop since the moment I set foot back in the US. I'm still in shock from the trip (did that really happen?) and the stark contrast between vacation life and real life. Fresh produce that reminds me of the Mediterranean may be the only remedy. So, we might be on a little bit of a cucumber bender for a while…. don't say I didn't warn you!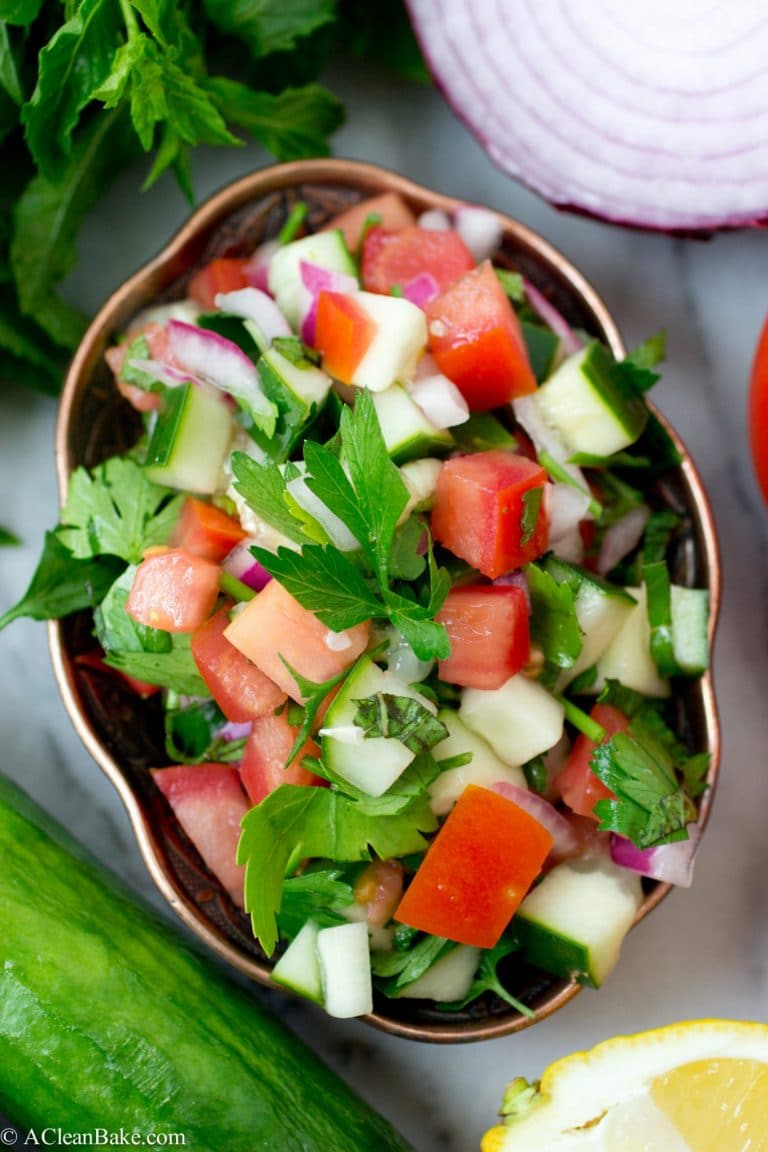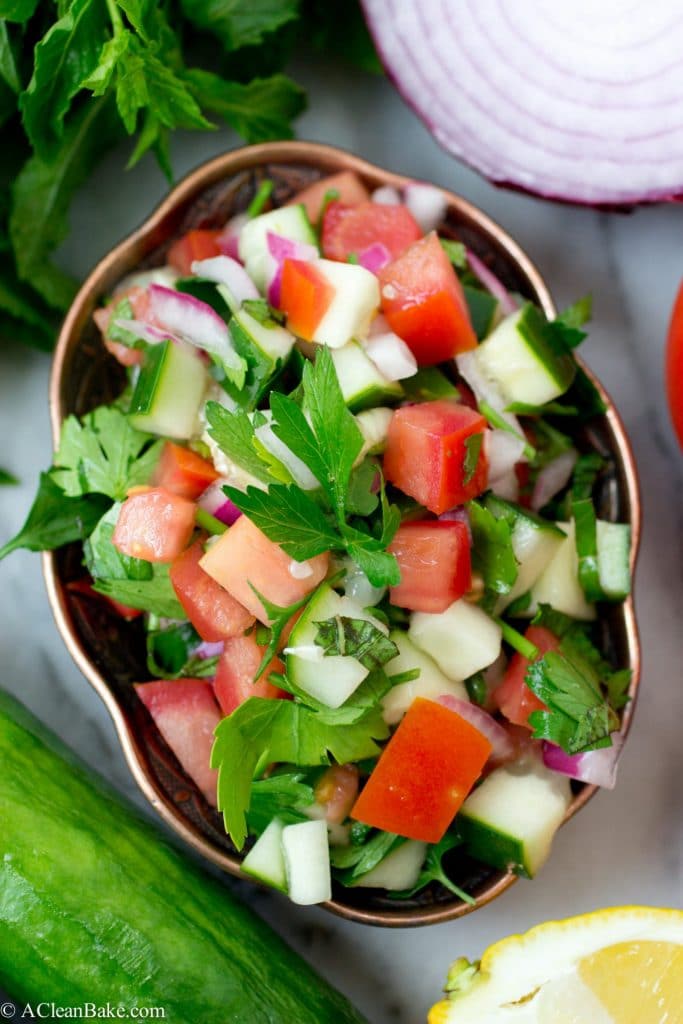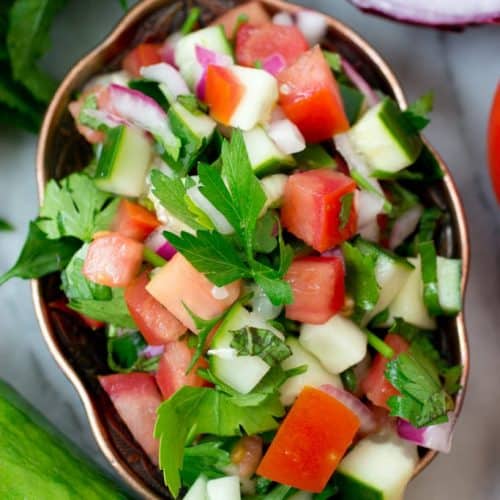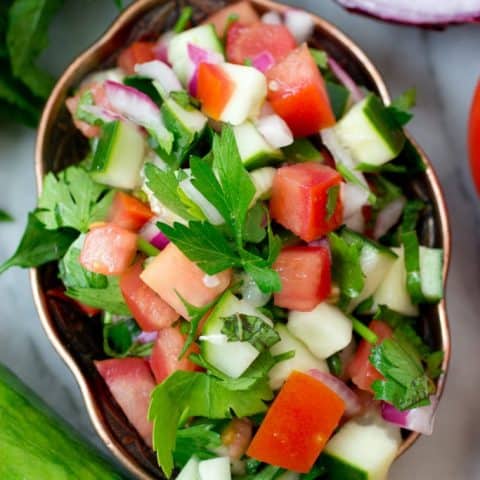 Jerusalem Salad (aka Middle Eastern Salad)
A crunchy and refreshing side dish that works with almost any meal!
Ingredients
1/2 medium red onion, scant 1/2 cup minced, minced
2 whole beefsteak tomatoes, cut into small cubes
1 large American cucumber, seeds removed and cut into small cubes
1/4 cup sliced fresh mint leaves
1 cup flatleaf parsley, roughly chopped
Juice of 1/2 lemon, about 2 Tablespoons
1/4 teaspoon coarsely ground black pepper, or to taste
Instructions
In a small bowl, cover the chopped onion with the white vinegar and set aside for 5 minutes, then drain and discard the vinegar.
In a large mixing bowl, gently fold together the onion, cucumber, tomato, mint and parsley.
In a small bowl, whisk together the lemon juice, olive oil, salt and pepper. Immediately before serving, toss the salad with the dressing, and adjust the seasoning to taste.
Serve immediately.
Notes
This salad is best when relatively fresh, but if you'd like to make this up to 24 hours in advance, store it (dressed or undressed) in an airtight container in the fridge. Dressing it beforehand helps the flavors to mingle and I like to dress it and let it sit for a few hours before serving. However, after about 24 hours, everything gets kind of soggy and gross, so if you want to eat leftovers over a longer period of time, store the salad undressed and dress immediately before serving.\
Many versions of this salad also include a salty cheese, such as feta. Feel free to add some, chopped or crumbled.
Yield: Makes roughly 6-8 cups, depending on the size of your cucumbers and tomatoes.

Recommended Products
As an Amazon Associate and member of other affiliate programs, I earn from qualifying purchases.
Nutrition Information:
Yield:

6
Serving Size:

1
Amount Per Serving:
Calories:

95
Total Fat:

5g
Saturated Fat:

1g
Trans Fat:

0g
Unsaturated Fat:

4g
Cholesterol:

0mg
Sodium:

387mg
Carbohydrates:

11g
Fiber:

2g
Sugar:

8g
Protein:

1g