Lemon & Green Pea Risotto is so easy to make, but tastes like eating a restaurant-quality meal in your own home! This version is dairy and alcohol free.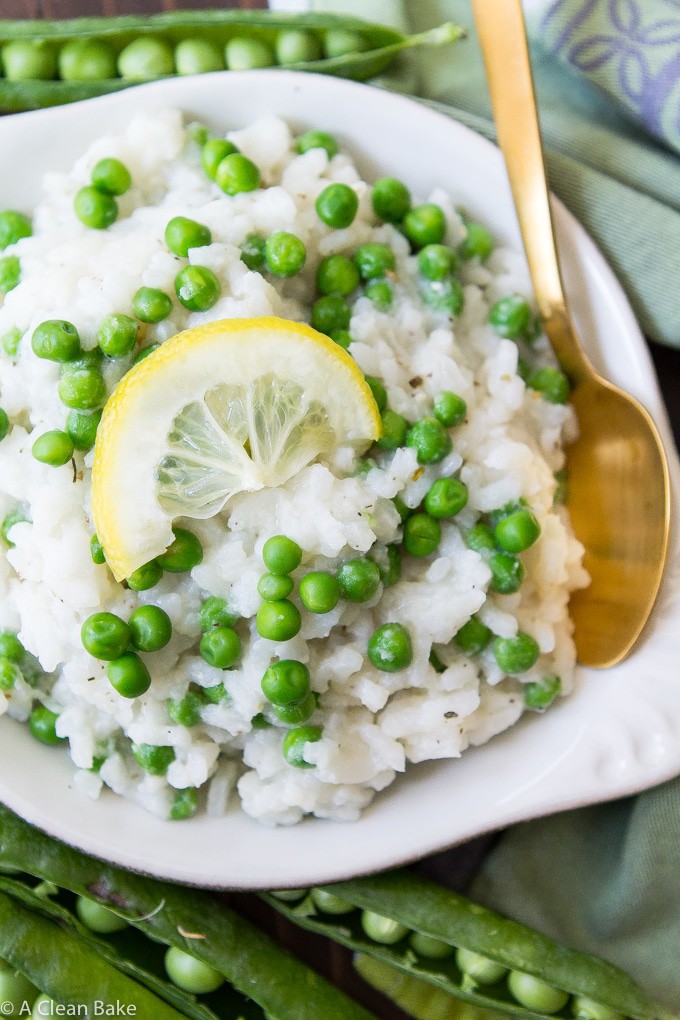 I did something revolutionary (at least for me) this weekend: I took a break. That's right. I didn't work aaaalllll weekend for the first time in years (notwithstanding a couple of weeks after my son was born). You might think that I've been lounging by the pool for the last week and a half, given the dearth of posts here last week, but I actually spent most of last week banging my head against a wall trying trying to fix a bunch of technical problems. On the upside, they are now mostly fixed (yay!) and I learned a lot (double yay!). But I am also the poster child for the pitfalls of being your own (amateur) webmaster, so there's that.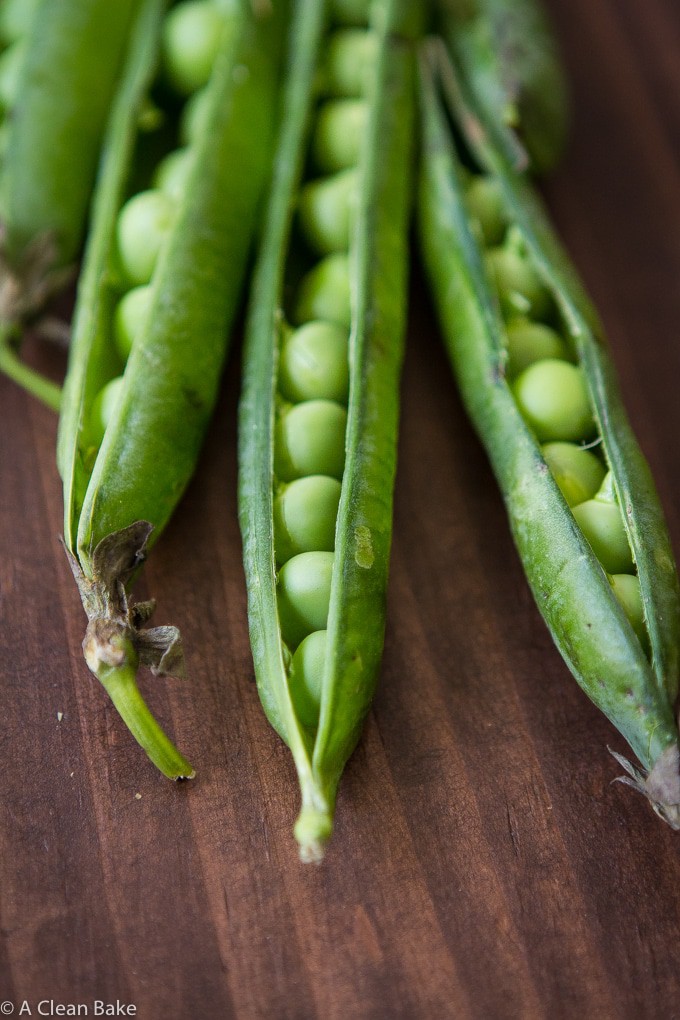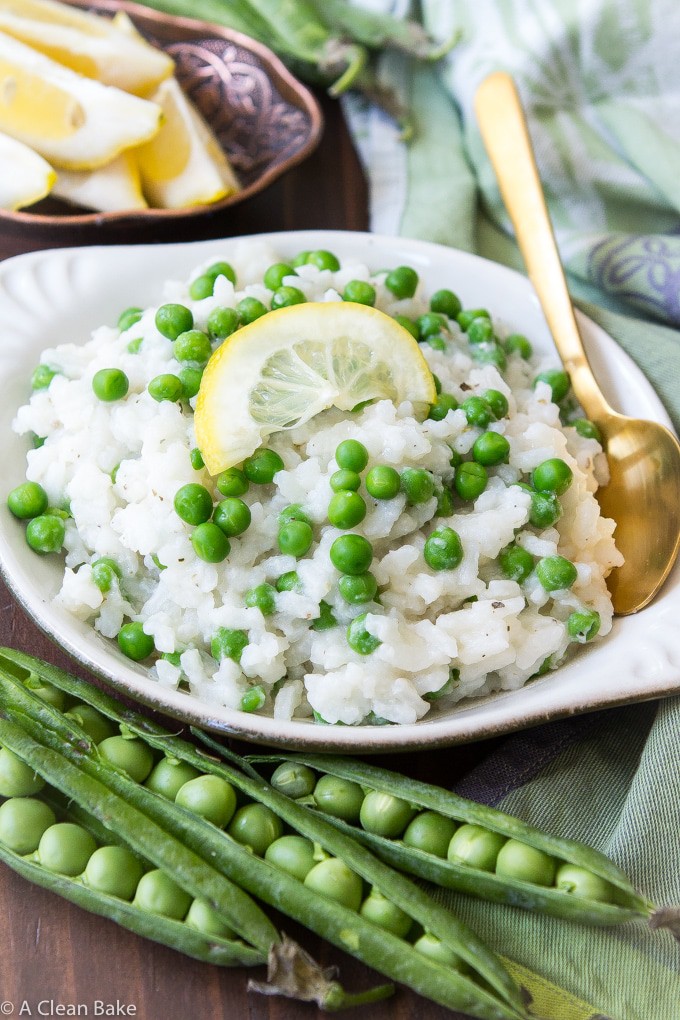 Since my mind is now fried by a week of infinite uber-nerdy rabbit holes (which I secretly kind of love, but the learning curve is steep) and a baby who simply WILL. NOT. NAP. In case you don't believe me, I should tell you that I just nearly spilled my coffee for the second time in the last 15 minutes. Between that and the numerous near-miss dessert recipes I've been testing lately (and a few successes, which I'll post soon!), it seemed that a simple dinner recipe was just the ticket to share with you today.
Ok off the bat, I'll be the first to admit that this may be a simple recipe but it is not a hands-off one. There is some stirring involved – well, a lot of stirring – but many (myself included) would suggest that this is actually a rather therapeutic way to end the day. Alternately, if you have kids on hand, stirring risotto is a great way to enlist their help with dinner. I remember sharing the stirring duties with my brother (switching off when our "arms got tired" – which is funny because it's not really that much stirring) when my mom made risotto growing up.
Besides the attention it demands, risotto is actually a pretty straightforward dish to make. I've simplified it further, in fact, by eliminating the cheese and wine (a relief to some, a disappointment to others. To both groups, I assure you that you won't miss either) but maintaining the creamy, tender, salty-acidic texture and flavor that you're accustomed to from risotto.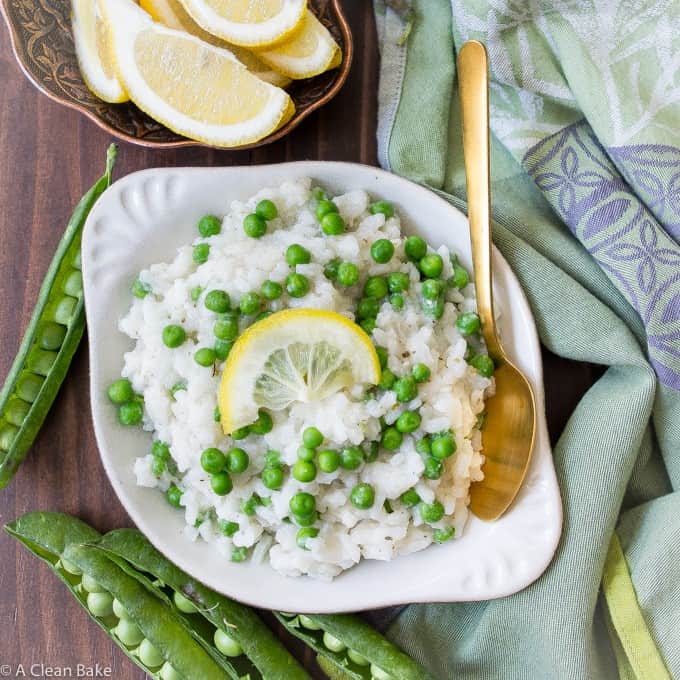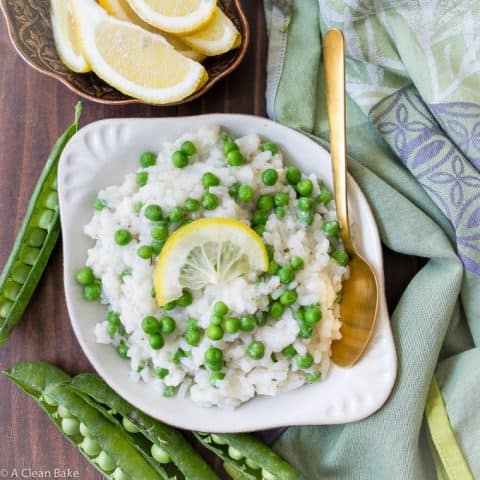 Lemon and Green Pea Risotto
Lemon & Green Pea Risotto is so easy to make, but tastes like eating a restaurant-quality meal in your own home! This version is dairy and alcohol free.
Ingredients
1 medium white onion, chopped (about 1 cup chopped)
1 cup arborio rice, (do not rinse!)
5 cups chicken or vegetable broth, warmed, (you may not need all of this)
2 Tablespoons fresh lemon juice
2 teaspoons freshly grated lemon zest
1/2 teaspoon herbs de Provence, (see note)
1 generous pinch fine sea salt, (to taste)
1/4 teaspoon ground black pepper, (or to taste)
1 cup fresh (steamed) or frozen peas (defrosted and drained)
Instructions
Chop the onion, yielding about 1 cup. Set aside.
Preheat the olive oil in a large heavy-bottomed (e.g. cast iron) pot. Add the onion and sauté over medium heat until translucent.
Add the dry rice, and sauté with the onion until the rice grains become pearlescent.
Add one cup of the warm broth, and stir gently but constantly until it has been absorbed by the rice. Repeat with three more cups of broth.
If the risotto has achieved a creamy texture, skip this step. If it still isn't creamy enough, add an additional half cup of stock, stir it in and add the remaining half cup if necessary.
Remove the pan from the heat and stir in the lemon juice, lemon zest, herbs de Provence, salt and pepper.
Stir in the peas.
Taste and adjust salt, pepper, lemon, and herbs to taste.
Serve immediately.
Notes
Herbs de Provence is a spice mix that should contain only herbs - no salt or preservatives. You can find it in the spice aisle at most major supermarkets, or online. Some readers have said that they don't like it because it contains lavender. If you want to skip it, feel free, but the recipe may be a little flatter-tasting than you'd like. 
Other recipes you can use Herbs de Provence in include Grain Free Stuffing, Chicken Pot Pie, and (the overwhelmingly popular) Ratatouille.
Store leftovers in an airtight container in the fridge for up to 5 days.
Nutrition Information:
Yield:

6
Amount Per Serving:
Calories:

157
Sodium:

783mg
Carbohydrates:

32g
Fiber:

2g
Sugar:

2g
Protein:

4g
[amazon_link asins='B0042RQ9SO,B00AJRKITM,B009NT3JD4,B004QM8SK2,B01N2GA9NJ' template='ProductCarousel' store='butterfanati' marketplace='US' link_id='685c4775-2a39-11e7-9c8f-03ba81b08142′]
[wprm-nutrition-label align="center"]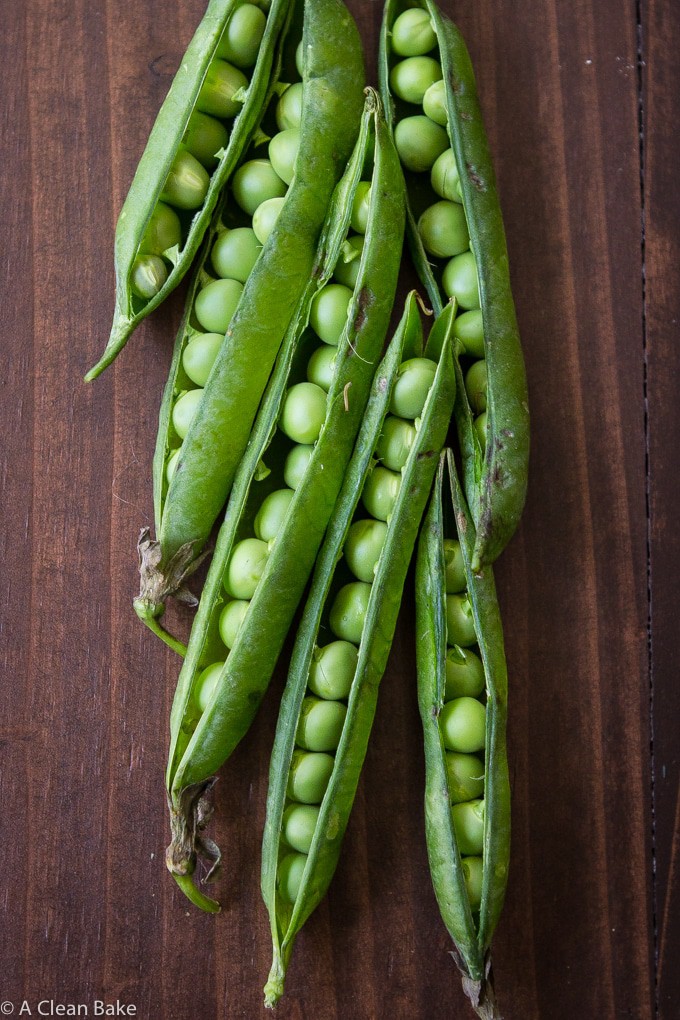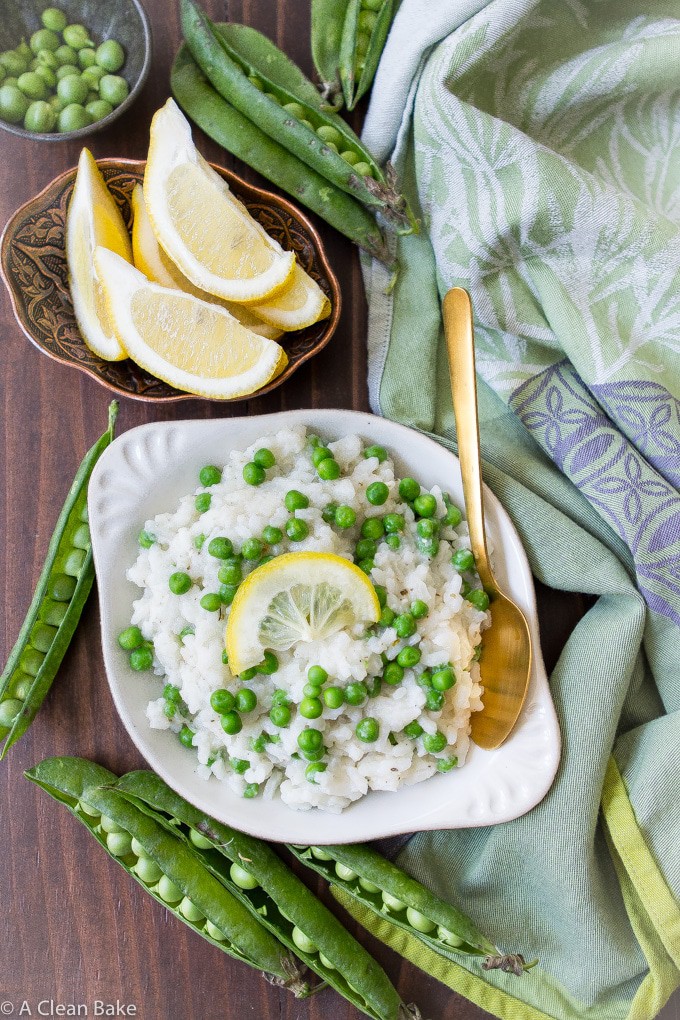 This post contains affiliate links, which means that if you click through and purchase a product, A Clean Bake receives a small commission. All proceeds go toward continuing to bring you delicious, healthy recipes every week, and this does not affect the price you pay. Thanks for supporting A Clean Bake!