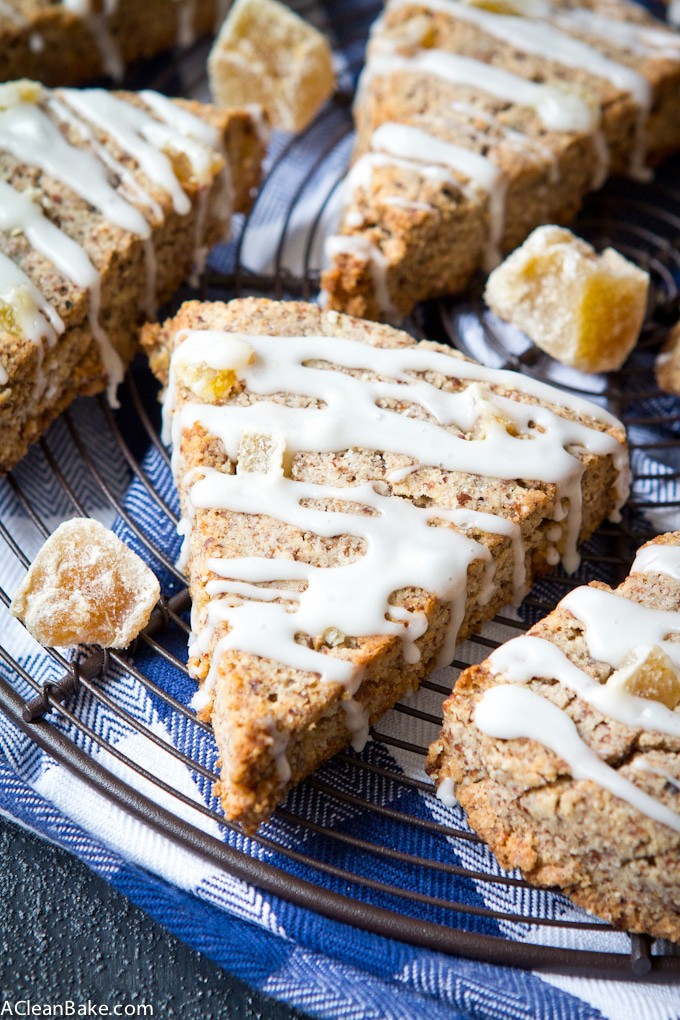 In the blur of family and glittery lights and presents to open, Christmas morning breakfast sometimes gets overlooked – but it never did for me. Sure, presents were top priority, like any kid, but I also really, really looked forward to breakfast. Every year, my grandmother would bring a loaf of German sweet bread (not sweetbread!) called Stollen (Pronounced like stolen, but with a "shhhh" sound at the beginning) with her from New York and I would cut one thick slice after another, slather it with butter, and shove it down my gullet, usually leaving behind the bottom half, since it didn't come with the bite of a thick layer of sugar that sat on top of the loaf. Seriously, it was a half-inch-tall sugar hat perched on top of the loaf. It was amazing.
Christmas was the one day of the year that I got to eat sweets for breakfast, and I'll be damned if I didn't take advantage of it.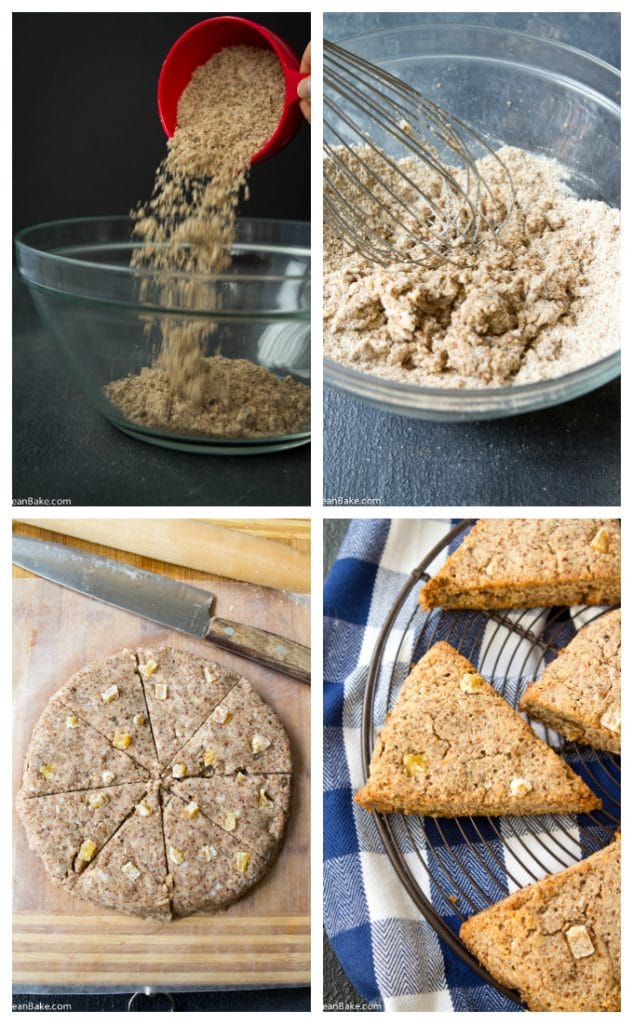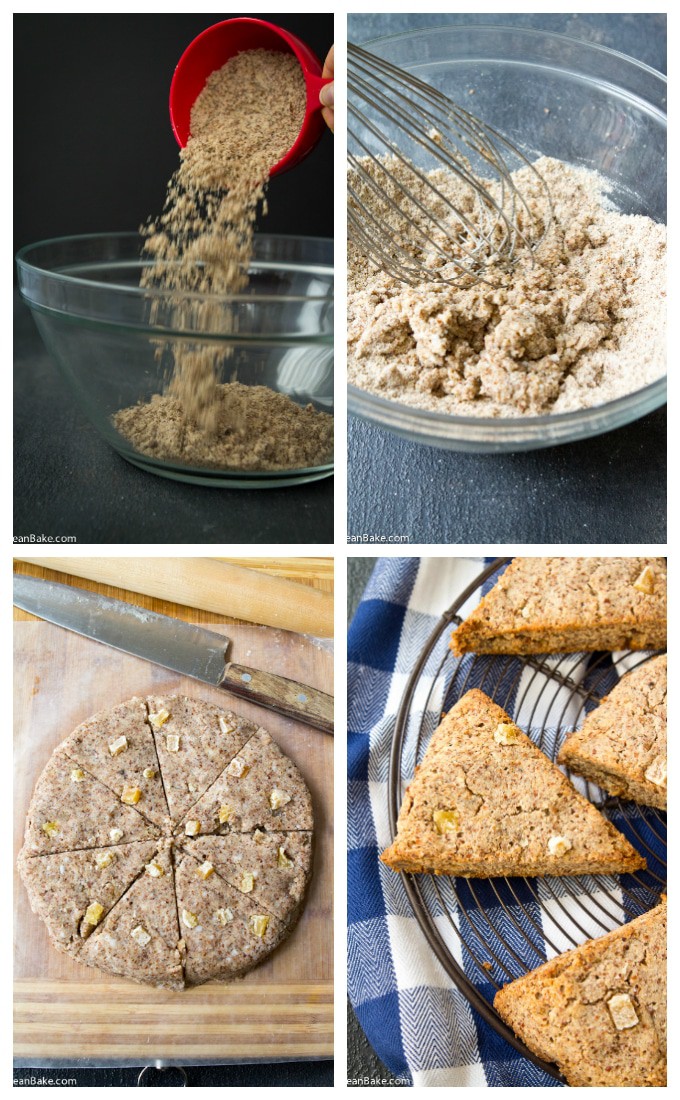 Now that I am an adult, I disappointingly don't have any real desire to eat sweets for breakfast, except for these scones, which are just sweet enough but nowhere near being covered with half an inch of sugar. Thank goodness for that because oh my gosh the sugar crash that those slices of stollen resulted in…But I digress. You know this is a sugar crash free zone, not only because of the lack of sugar shellacking on our Christmas breakfasts, but also because of the hearty, low carb/high (healthy) fat nut flour base of most of the baked goods on this site.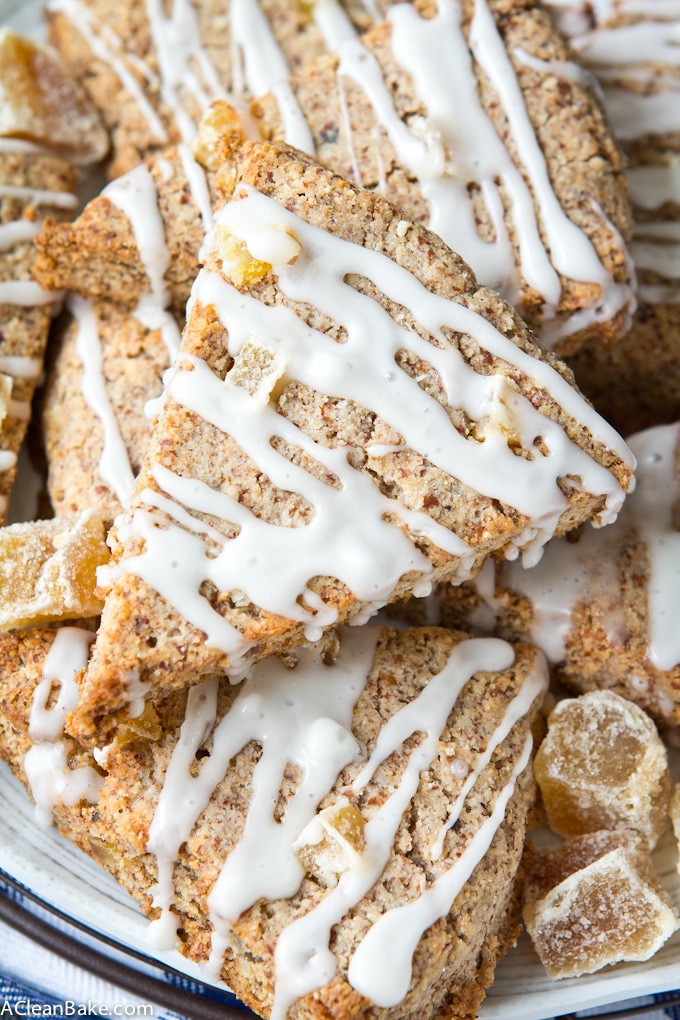 Unlike the other recipes here, which use blanched almond flour, I went a slightly different direction with these scones. The base is made from Pamela's new Grain Free Nut Flour Blend. I've never used walnut or pecan flours in any of my baking, but I was pleasantly surprised by the rich, nutty (go figure!) flavor that they lent to the finished product, which complemented the bright, spicy ginger flavor perfectly. I love this stuff.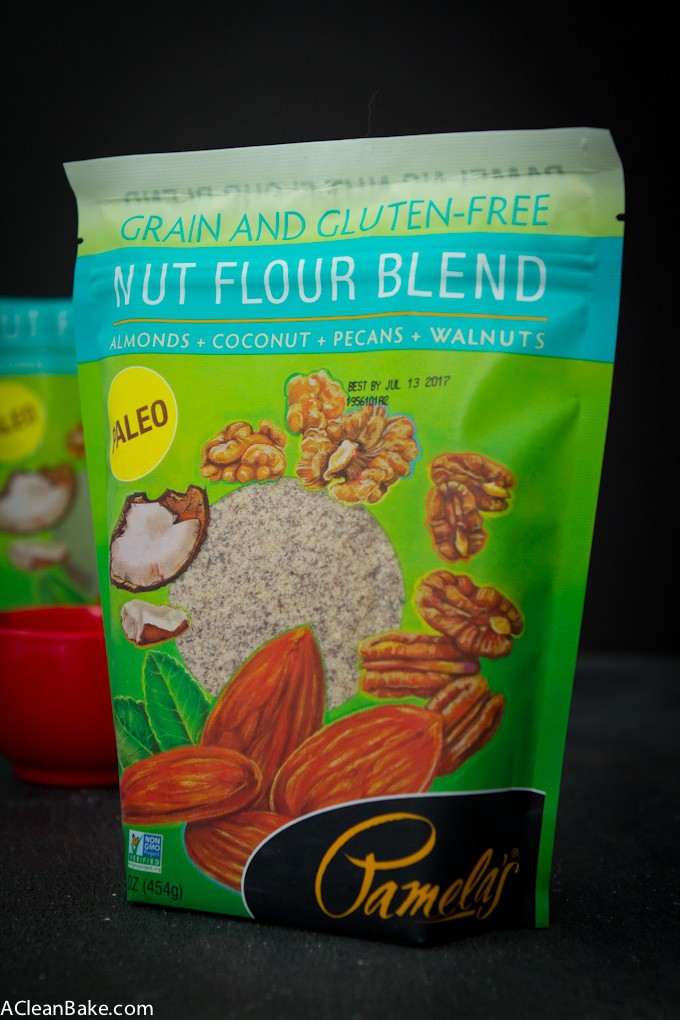 I'll never stop using blanched almond flour, but if you want a slightly more complex, heartier and nuttier base for your baked good, this flour is wonderful (please note that it is not a perfect 1:1 substitution for almond flour, though. At least not in the recipes you'll find here). And, like almond flour, it lends itself to the bowl-and-spoon, no-mixer-necessary, ready-in-under-an-hour method of baking that I know we time-pressed bakers love, especially around the holidays.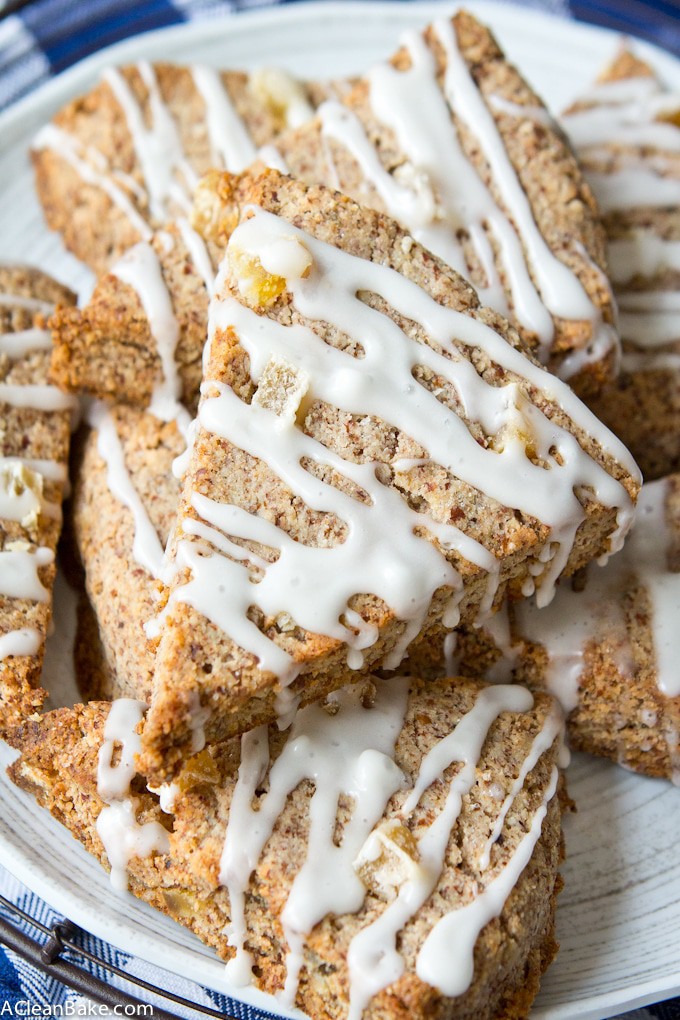 Which brings us back to Christmas morning. Whether or not you celebrate the holiday, consider it an excuse to make a slightly special (but not so special it takes hours and stresses you out more than you already are this time of year) breakfast for your family, your friends, or – the best reason – just yourself. You deserve it!
PS: Just a friendly reminder that this post was pre-scheduled, since I am currently on maternity leave. If you have any questions or comments about this recipe, feel free to leave me a note below or email me (acleanbake@gmail.com) and I will get back to you as soon as I can – but probably not as quickly as usual. Thanks for understanding!
Paleo Ginger Scones
gluten free, grain free, paleo-friendly, low carb, dairy free-adaptable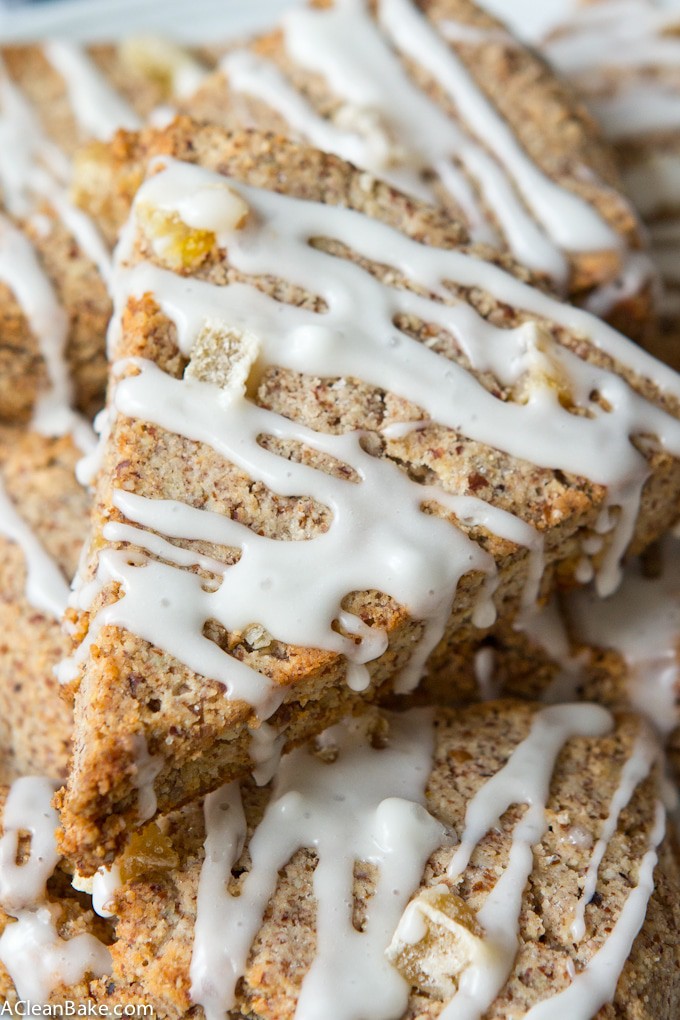 Thank you to Natvia for providing the ingredients that inspired this delicious recipe. This post contains affiliate links, which means that if you click through and purchase a product, A Clean Bake receives a small commission, which goes toward continuing to bring you delicious, healthy recipes every week. This does not affect the price you pay. Thanks for supporting A Clean Bake!