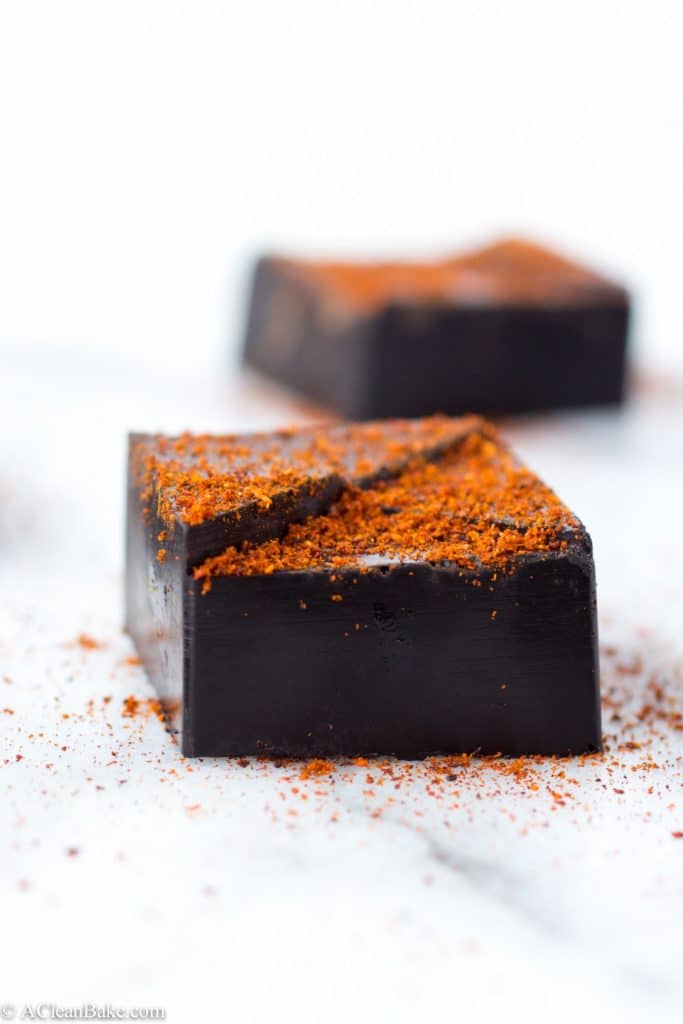 By this time, you've heard it all before: Hi my name is Nora and I'm exhausted, and I'm sick of winter (which is back, by the way), and my job can be super overwhelming sometimes. These are all the reasons I stress bake regular bake, but more so, these are the reasons I no-bake, because sometimes instant gratification is the name of the game, and the rules of the game are as follows: First rule: chocolate. Second Rule: See first rule.
Even though work exhausts me, I work with some pretty smart and creative (and cool) people, including my usual project partner, who deserves precisely all of the credit for these. After trying my sugar-free dark chocolate recipe, he nonchalantly mentioned that it might be good with some chili powder. See, I told you I work with some brilliant people.
One night last week, when my husband was working late, I did what every one does in such a situation: made chocolate. Wait, isn't that what you do?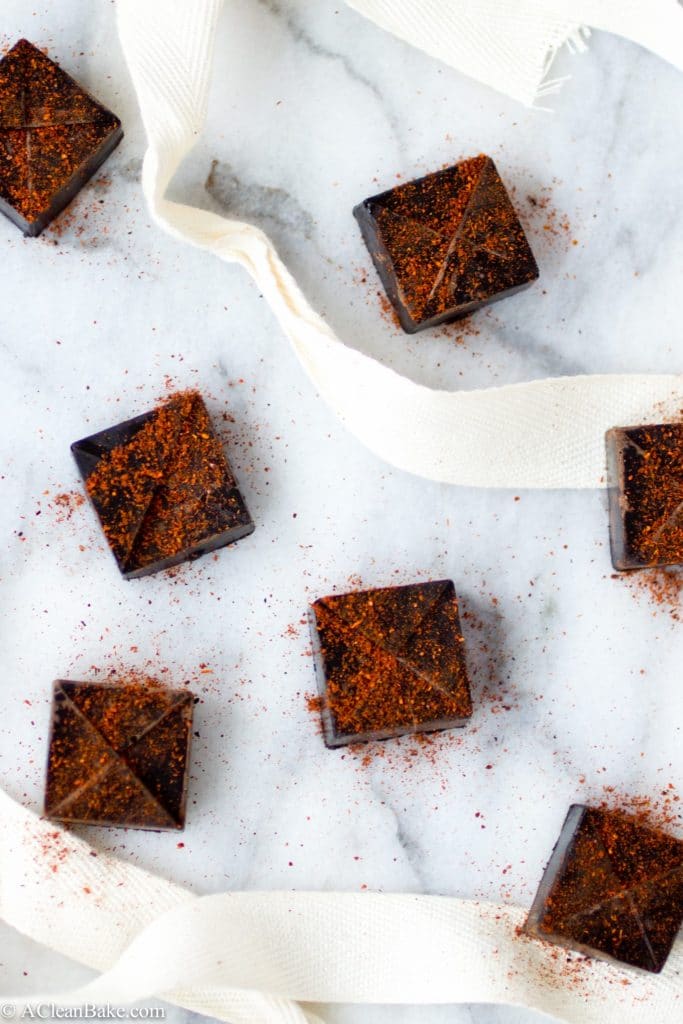 These tiny chocolates pack a punch of flavor that will bring you back to life. They are so dark-chocolatey that they taste almost coffee-ish, and they are sweetened just enough to take the bitter edge off the cocoa powder, but not a drop more. Start with that, and mix in some spicy magic: cinnamon, nutmeg and chili powder. Ohhhhh, the chili powder. You see, when you mix it all up, you might think "gosh I am disappointed that these flavors are so weak." Just wait.
Just as the liquid mixture transforms to a solid as it chills, so too do the drab, washed out spice flavors transform into an amalgam of flavor that evolves from sweet to pleasantly bitter and finishes with a just-bold-enough smoky spiciness from the cinnamon and, more so, the chili powder that will send a shiver down your spine in the best possible way.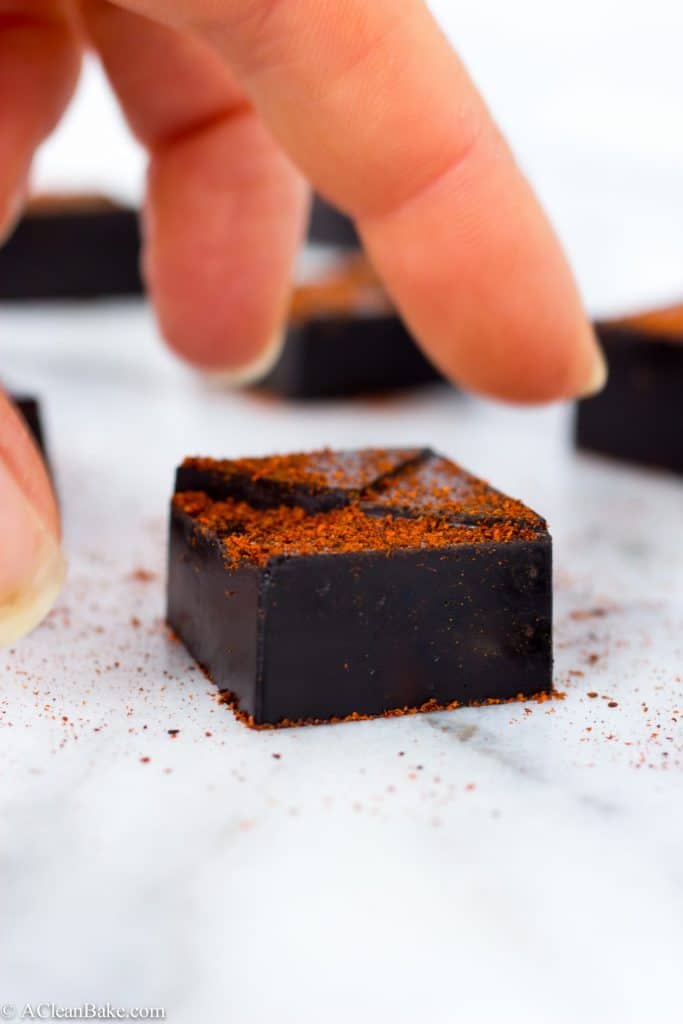 Mexican Spiced Dark Chocolate