Skip the coffee shop and try this homemade pink drink. This ultra-hydrating beverage is as easy and delicious as it is beautiful to look at! My version is low in sugar and made with fresh fruit.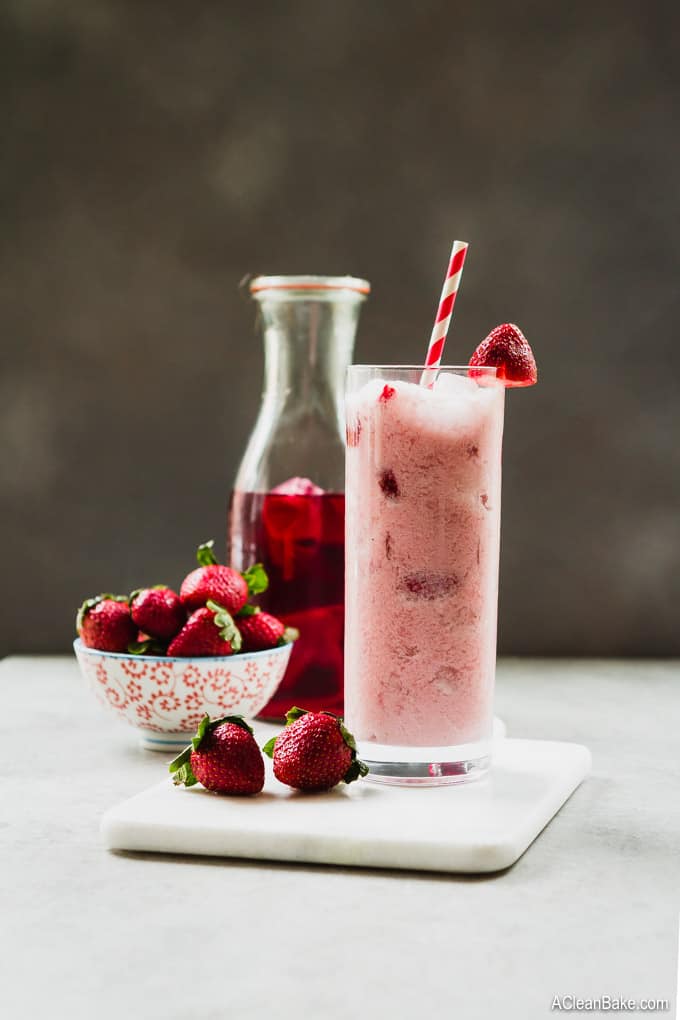 Don't tell anyone but…. this is a copycat of the Starbuck's pink drink that you can order off of the secret menu, if you're the kind of person who does things like walk into Starbucks and order off of the secret menu.
(Wait. Am I allowed to say Starbucks here, or will the trademark police come scoop me up, tall, refreshing pink drink still in hand?)
I normally avoid the secret menu like the plague
Anyway, I most certainly was not the kind of person who ordered off of the secret menu, until I heard about this drink. In fact, the secret menu is – in my mind, anyway – infamous for being stocked with super high sugar and high-empty-calorie drinks that don't appeal to me at all. And the whole concept of the secret menu is kind of nausea-inducing. If you make drinks, just list them on the menu, thankyouverymuch.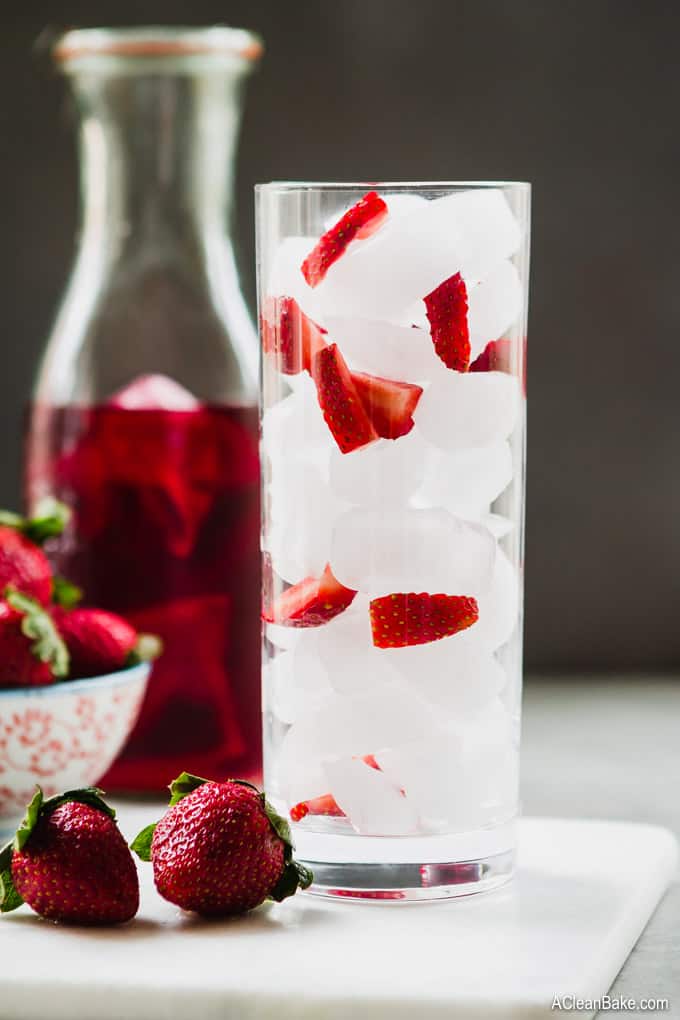 But I tried this pink drink for one reason in particular…
This drink was appealing enough to put aside my disdain for the secret menu in general, and it wasn't because of the (admittedly tempting) vibrant color. Actually, in certain circles, this drink has a bit of lore behind it. One very specific circle, in fact, of nursing moms who are constantly worried about their supply – and who, via Facebook groups devoted solely to these sorts of things – pass along anecdotes of this super hydrating pink drink that supposedly boosted their supply like crazy.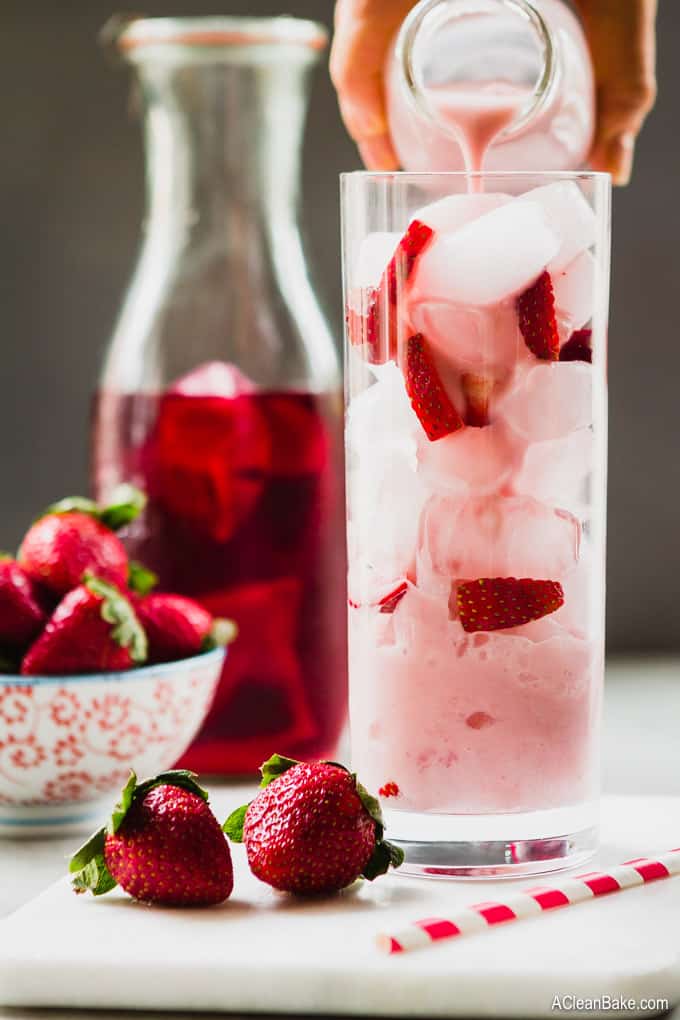 Yeah, I'm talking about breastmilk. Any moms who are or have nursed totally know what I'm talking about and are likely nodding their heads vigorously at the screen right now. The rest of you are probably super skeeved out right now, and for that, I'm sorry.
Pink drink = mega hydration
The rest of the story is that I tried the original version and it is WAY too sweet (like cough syrup) sweet and does nothing for…. certain functions that will henchforth remain unnamed, but it was incredibly hydrating. And in this season of bone dry outside air and whatever-is-dryer-than-bone overheated indoor air, I don't know about you, but I need all the hydration I can get.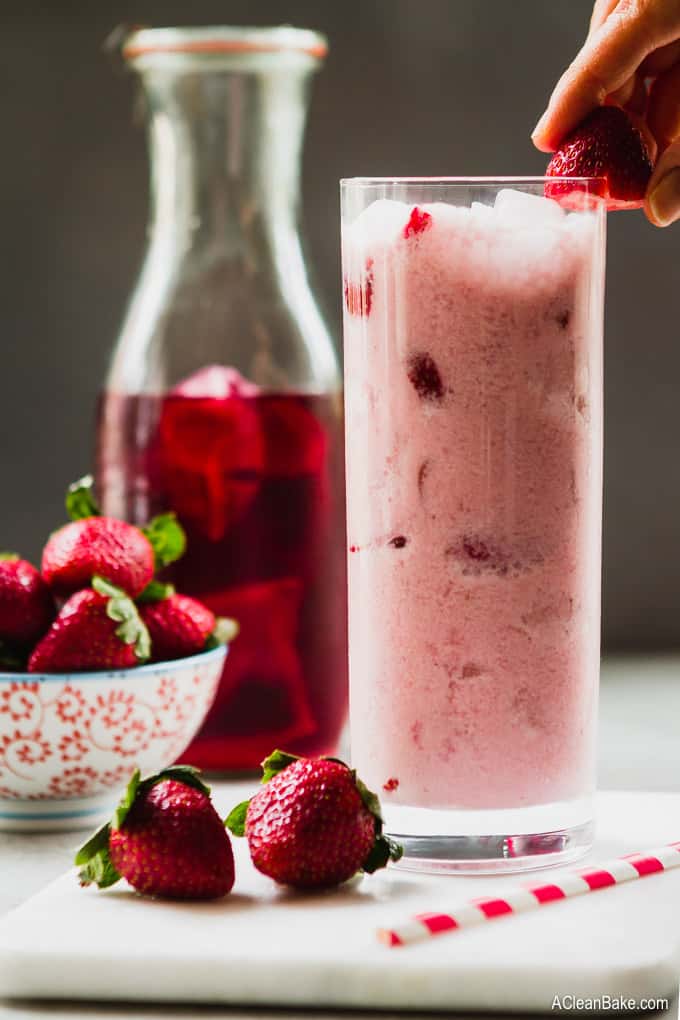 As you may have expected, this homemade pink drink is a heavily edited version of the original, leaving out most of the sugar and relying on real (not freeze dried) fruit to sweeten. You can also add a bit of honey (or agave, if you want to keep it vegan), if you want.
The result is a vibrant glass of not-too-sweet, refreshing and mega hydrating deliciousness. And, yes, I hate when people use the word deliciousness as a noun (or, really, anything) too – but this time it is worth it. Try a homemade pink drink; you'll see!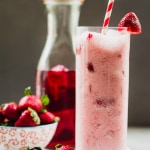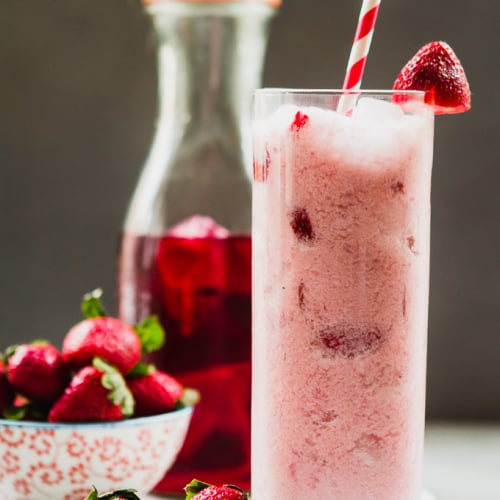 Homemade Hydrating Pink Drink
Skip the coffee shop and try this homemade pink drink. This ultra-hydrating beverage is as easy and delicious as it is beautiful to look at! My version is low in sugar and made with fresh fruit.
Ingredients
1/4

cup

coconut water

1/2

cup

hibiscus tea

(brewed strong)

1/3

cup

coconut milk

(from a can) mixed well

1-2

Tablespoons

honey

(or agave if vegan, optional)

1/3

cup

fresh strawberries,

hulled and sliced, plus more for finishing
Instructions
Add ice to two glasses. Set aside.

Add the coconut water, tea, coconut milk, and honey to the jar of a blender, and blend for a few moments to combine.

Add the strawberries, and blend for just a second (if you want them to remain chunky in the drink, like the original), or several seconds (if you want them to be pureed, more like a milkshake or smoothie) until you get the consistency you prefer.

Divide the drink between the two prepared glasses. Garnish with additional strawberry slices, and enjoy!
Recipe Notes
I used Celestial Seasonings Red Zinger tea, and Starbucks uses Tazo Passion Tea for this drink. You can use any hibiscus tea you prefer, but I recommend one of these two, if you can find them.
You can use full fat or light coconut milk for this. Just make sure it is mixed well before measuring.
PS: you can see from the pictures that this drink quickly separates and starts to look a little… funny? Don't worry, the flavor and mouthfeel are not affected. It just stops looking smooth almost immediately after blending. Since it's just tea and coconut products, I'm not sure what causes this!
Nutrition Facts
Homemade Hydrating Pink Drink
Amount Per Serving
Calories 119
Calories from Fat 72
% Daily Value*
Total Fat 8g 12%
Sodium 37mg 2%
Potassium 194mg 6%
Total Carbohydrates 12g 4%
Protein 1g 2%
* Percent Daily Values are based on a 2000 calorie diet.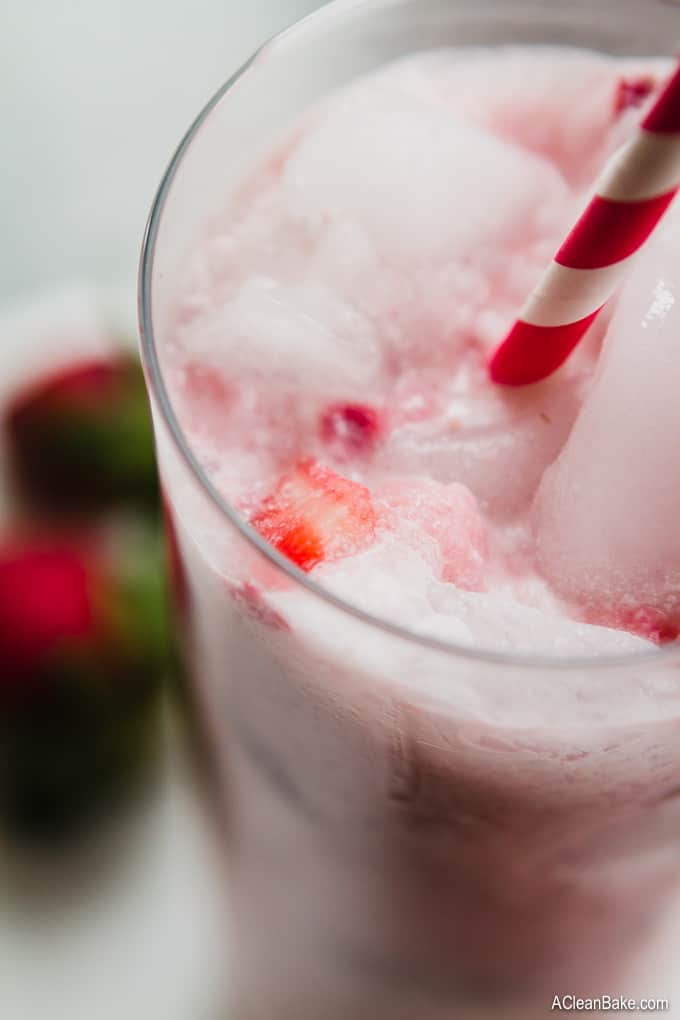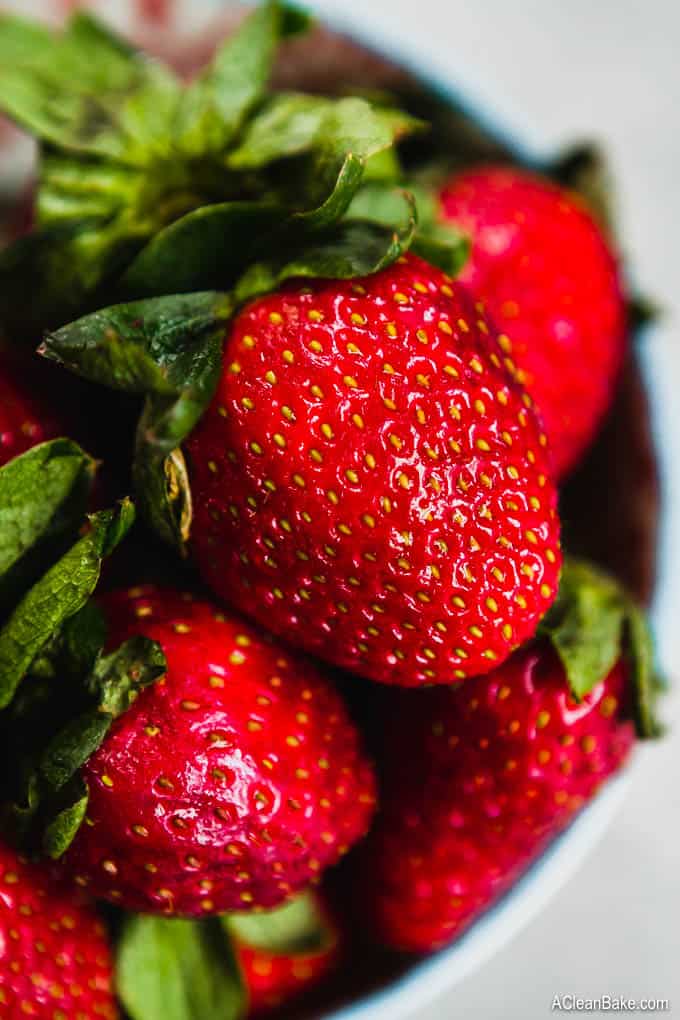 This post contains affiliate links, which means that if you click through and purchase a product, A Clean Bake receives a small commission. All proceeds go toward continuing to bring you delicious, healthy recipes every week, and this does not affect the price you pay. Thanks for supporting A Clean Bake!