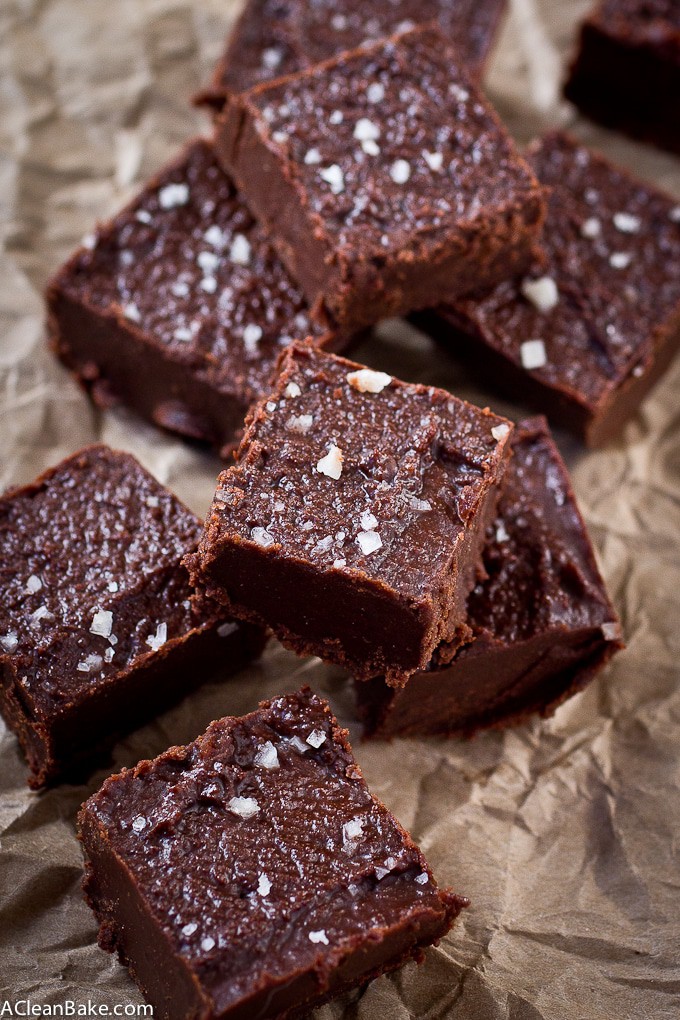 I don't know if I'm in a creative rut, or the cold weather is just getting to me, but I'm looking back on my recent posts and the majority of them are chocolates. Nearly all of them, to be precise. Part of me wants to apologize because this is a food blog and variety is important and yadda yadda and the rest of me wants to blame February and claim SAD made me do it, because we all know the only cure for a fake case of seasonal affective disorder is a whole lot of chocolate.
Either way, I wish I could say this is my last chocolate recipe for you for awhile, but that's probably a lie and I wouldn't have it any other way. I just can't really bring myself to eat lots of fruity desserts in the winter, unless they are enrobed in or slathered with a generous serving of dark chocolate.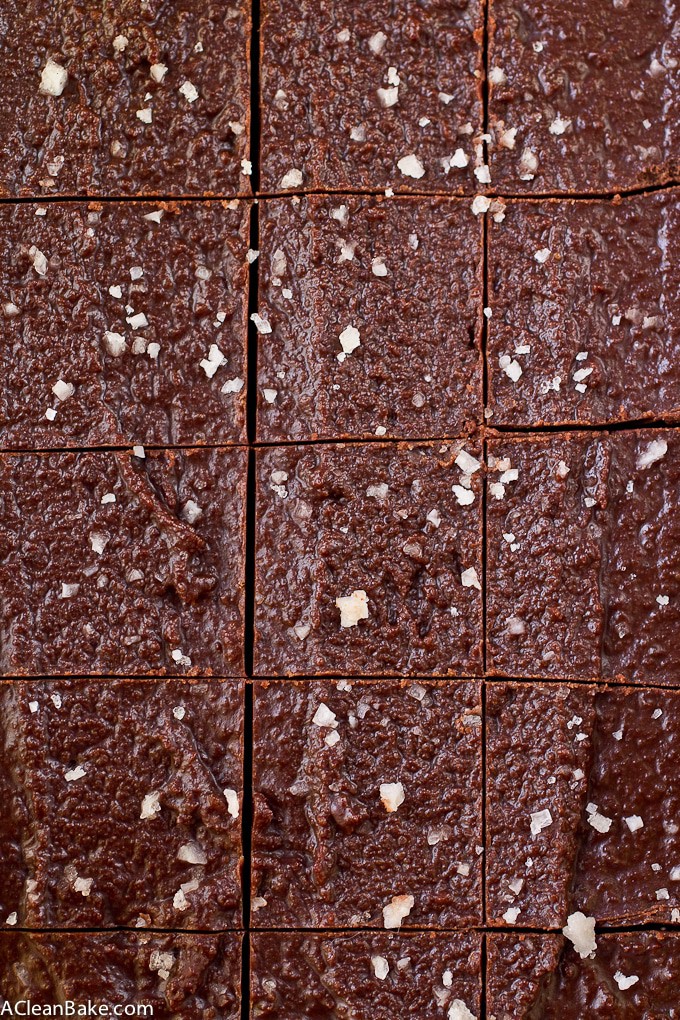 This is, however, the last of the snack series, though this one can be loosely interpreted as a snack (healthy, satiating fat! low sugar!) or dessert (fudge. 'nuff said.), or somewhere in the nebulous area that straddles both definitions. Either way, do it.
Why? Here's the Cliff's Notes version: Super fast. Pantry ingredients. No Bake. One bowl. One pan. Fridge. Fudge.
Bonus points: pair it with relaxing, soothing, digestion-friendly lemon-ginger tea for the perfect evening snack.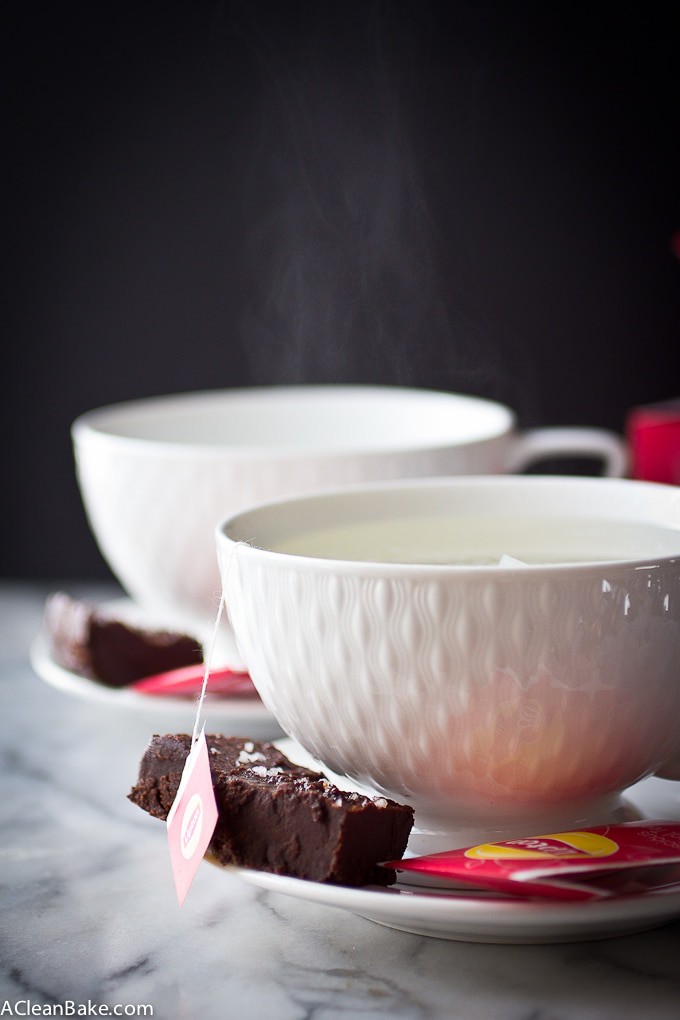 I know, I know. I had you at fudge.
Not that this fudge isn't everything, but I assume you'll want morning and afternoon snacks too, right?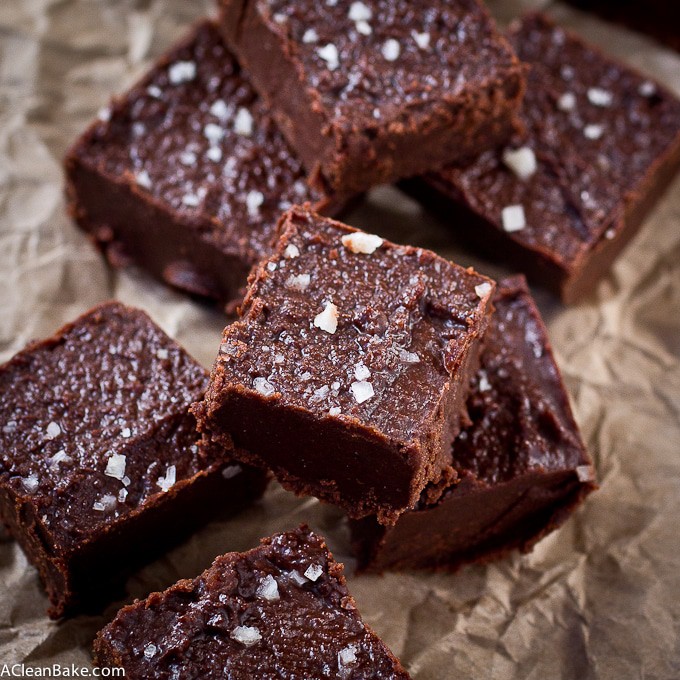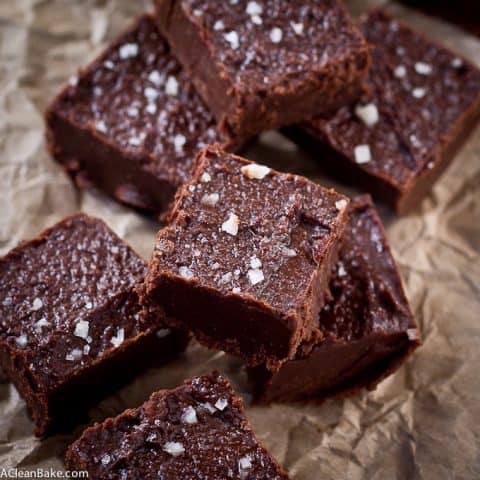 Tahini Fudge
Easy 5 Ingredient Tahini Fudge (Gluten free, paleo, vegan and low carb) - the easiest (and healthiest) dessert you'll ever make! 
Ingredients
2 ounces unsweetened baking chocolate
6 Tablespoons coconut sugar
3/4 cup tahini
2 Tablespoons coconut oil , (melted)
1/2 teaspoon vanilla extract
Pinch of coarse sea salt,, optional, plus more for garnish, if you want
Sesame seeds, optional, for garnish
Instructions
Lightly grease an 8.5" loaf pan and set aside.
In a microwave safe bowl, heat the chocolate and coconut sugar on high in 30-second increments (stirring in between) until both are melted. There should be no grittiness left from the sugar.
Stir in the tahini, oil, vanilla and salt.
Pour the batter into the prepared pan and smooth into an even layer. Sprinkle additional salt and/or sesame seeds evenly over the top (if using).
Refrigerate or freeze until solidified, then cut into squares to serve.
Notes
Keep refrigerated or frozen in an airtight container. Serve cold. 
Nutrition Information:
Yield:

18
Amount Per Serving:
Calories:

102
Saturated Fat:

3g
Sodium:

12mg
Carbohydrates:

6g
Sugar:

2g
Protein:

2g
[wprm-nutrition-label align="center"]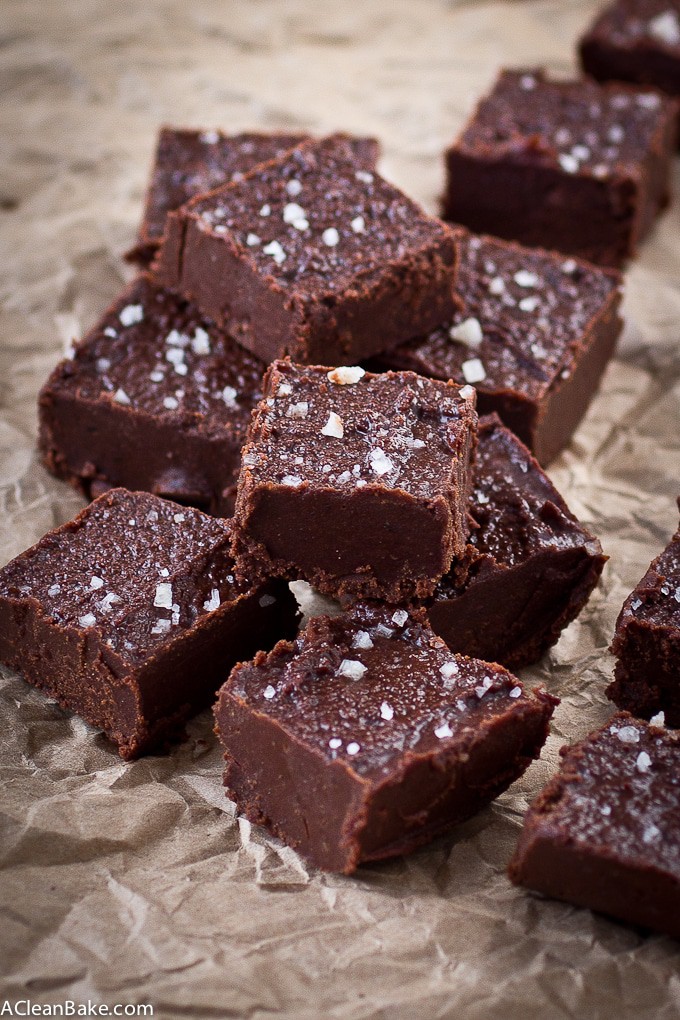 This post contains affiliate links, which means that if you click through and purchase a product, A Clean Bake receives a small commission, which goes toward continuing to bring you delicious, healthy recipes every week. This does not affect the price you pay. Thanks for supporting A Clean Bake!