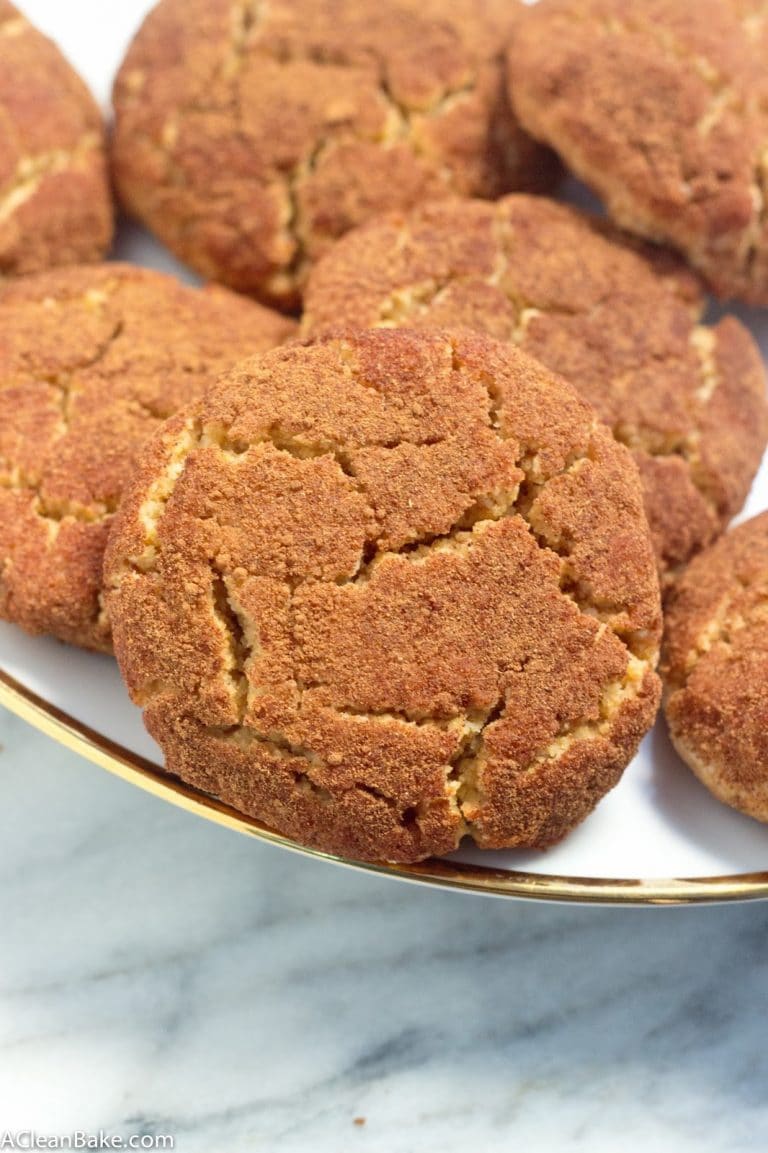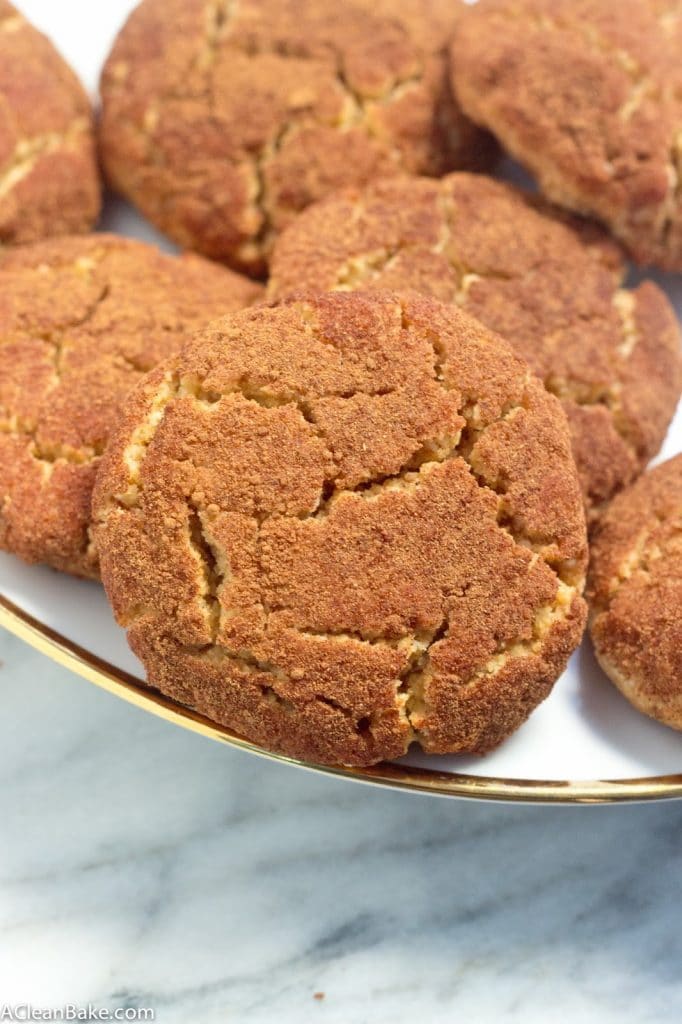 As a means of relaxing, I've been watching more episodes of Scandal than I would like to admit, but it's like a train wreck: you just can't look away, no matter how tight the grimace on your face becomes. And, I have to say, with all due respect to her ability to "handle it" and rock a pantsuit, Olivia Pope got something completely and unforgivable wrong. And that thing is snacking. She definitely got the red wine part right, but it's the popcorn that I can't figure out. It's boring. It's stupid. It's…not a snickerdoodle.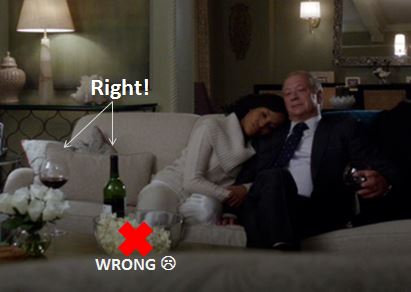 After two solid weeks of 24/7 wedding activities, I have a new mantra: "red wine and snickerdoodles". It's my evening ritual, at least the snickerdoodle part, and it's keeping me sane. There is so much to do, and remember and take in during these critical last few weeks. We are right on the cusp of the infamous last-30-days-before-the-wedding chaos, and although I promise you I will not talk about the wedding for the next 30-plus days, I want to get some things off my chest, both because it's blowing my mind, and because these are things I wish I had known going in to this process.
Women in this culture are raised to think about their wedding day as Their Day, and the process of planning it as being all about carrying out the vision they have been constructing in their heads since their first viewing of Cinderella.
FYI, Future Brides of America: That's not what a wedding is really like, even though it may often look like that from the outside looking in. I have been to plenty of weddings and seen plenty of friends plan their own but being The Bride is a different story. The most stunning revelation has been how very much it is not about you. It's not even about you and your future husband. Yes, you get to pick the colors and the flowers and the dress, but the truth is that the whole event, the big picture, it's about your friends and family who have loved and supported you all of your life, who have taught you to love and helped you to develop into the person you are, and prepared you to start a life of your very own with a person you love. A wedding is not so much about how much you and your fiance love each other (that's what the rest of your life, starting after the wedding, is about – so it's not entirely insignificant), but instead, about how much your friends and family love and support you and want to be there for you during this happy and life-changing milestone. The love you are surrounded by is immeasurable.
That's why you go through all of the headache of chasing down RSVPs and putting effort into the details that you might not care about, but other people do (Beef entree? I could care less. But everyone loves beef but me, as it turns out, so we are serving a damn fine beef entree.). There are a lot of details that need to be addressed and there aren't enough hours in the day to deal with them with any leisure, so you need something to counterbalance all the madness and try to enjoy this process
Which brings us back to snickerdoodles.
I think if more brides stopped caring about counting every calorie and that silly little concern about fitting into their dress, the wedding planning process would be much easier. After a long Saturday, for example, of transportation details/headcount tracking/other trivial details you definitely don't care about if you are reading this for the snickerdoodle recipe, to relax at the end of the day with a couple of these thick, soft, sweet and spicy favorites (and a glass of wine) was absolutely the ticket.
Sorry for all the wedding chatter (and I hope this doesn't sound like I am complaining; I am actually thrilled and so touched by all of the love and excitement and support surrounding us in anticipation of our wedding). This is the one and only time I will write a post all about the process of planning the wedding. But for the record, even without such a massive undertaking in your life right now, you'll still love these cookies!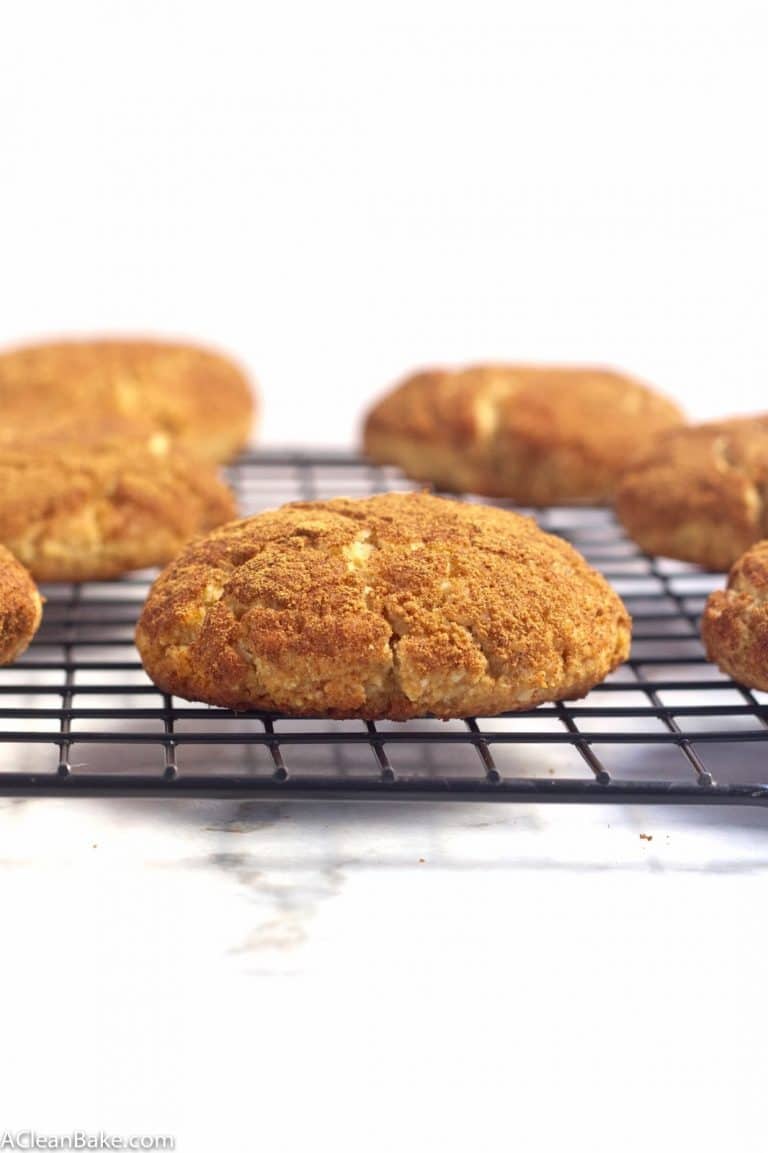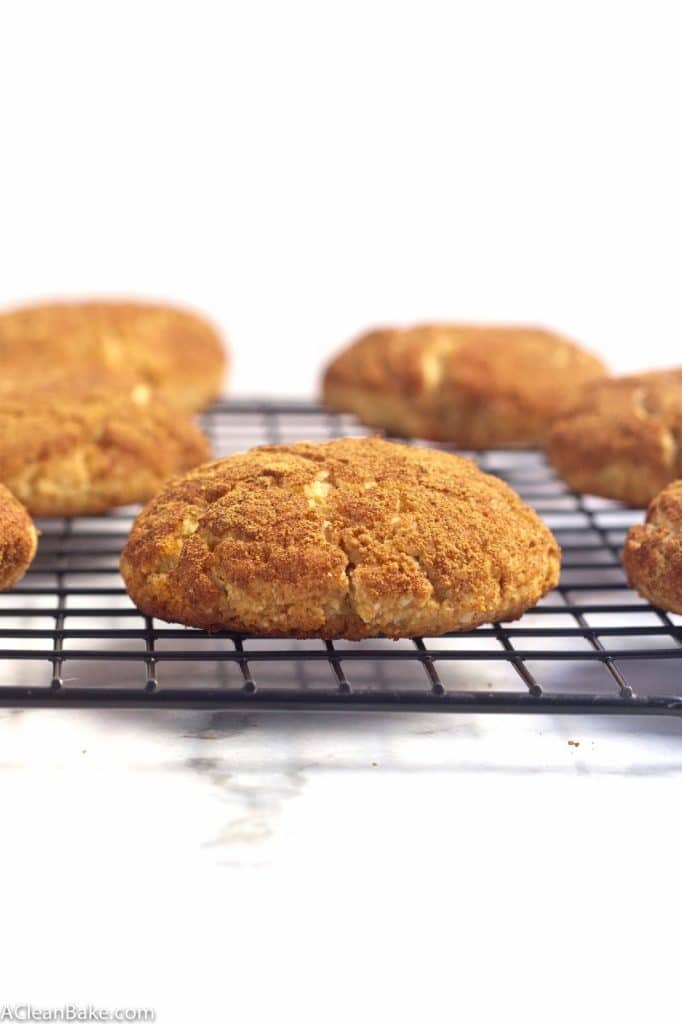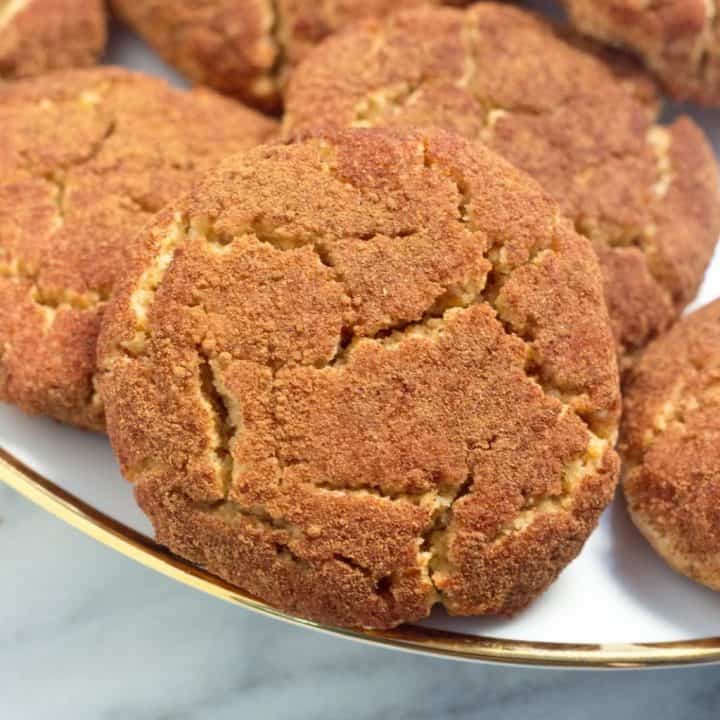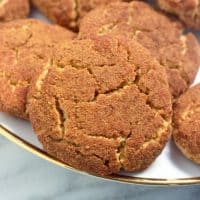 Grain-Free Snickerdoodles
Gluten free, grain free, dairy free and paleo-friendly.
Ingredients
1 3/4 cups blanched almond flour
1/4 cup coconut flour
1/4 cup coconut sugar, or more to taste
1/8 teaspoon salt
1/2 teaspoon baking soda
1/4 teaspoon cream of tartar
1/4 cup coconut oil, or butter/vegan butter, melted
1/4 cup honey
1 large egg, lightly beaten
1 Tablespoon cinnamon
Scant 1 Tablespoon coconut sugar, see note
Instructions
Preheat the oven to 375 and line a cookie sheet with a nonstick pad or parchment.
In a large mixing bowl, whisk together the dry ingredients (almond flour through cream of tartar)
In a small bowl, pour melted coconut oil, while still slightly warm, over the honey and stir together to combine.
Pour beaten egg and honey/oil into the dry ingredient mixture and stir to combine very thoroughly.
In another small bowl, whisk together cinnamon and remaining coconut sugar.
Portion into 3 Tablespoon servings, roll into balls, and flatten slightly with your palm. Dip each cookie facedown into the cinnamon-sugar mixture before placing on the prepared cookie sheet.
Bake for 9-11 minutes, until coconut has darkened slightly. Allow to cool and firm up slightly on cookie sheet for about 15 minutes before transferring to wire rack to cool completely.
Notes
I go heavy on the cinnamon-sugar dusting and love cinnamon so it is a heavy flavor. If you don't like cinnamon as much, or prefer more sweetness, dial back the cinnamon to a 1/2 Tablespoon and use 1 1/2 Tablespoon sugar instead.
Yield: 9 cookies.