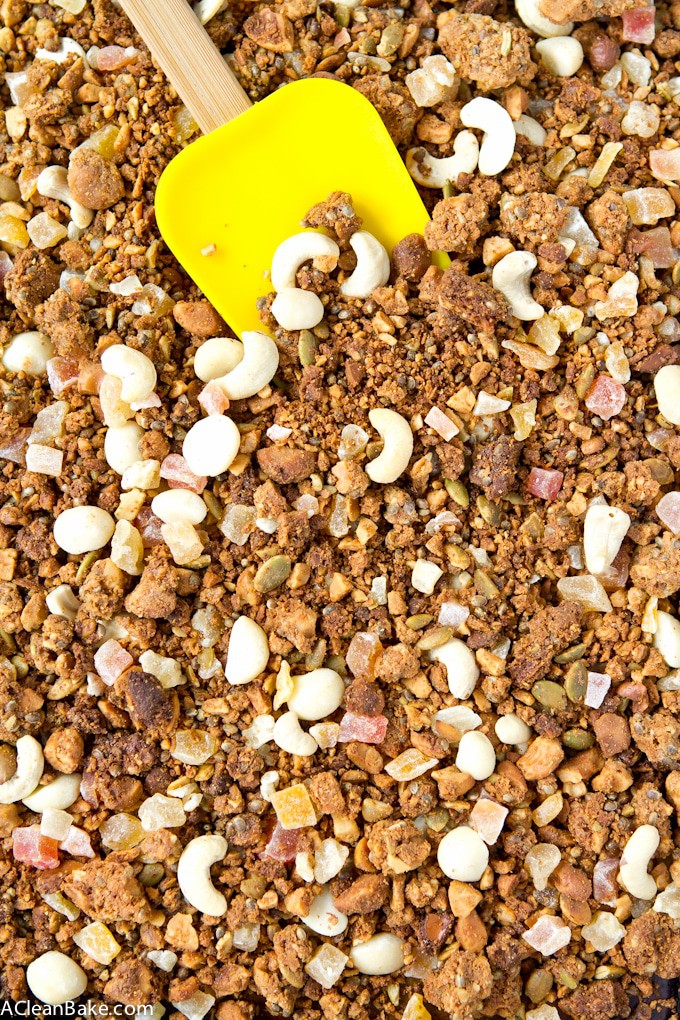 So many of you have reached out to tell me about your meal planning strategies and needs (thank you! I love hearing from you!) and though I think we're getting dinner under control, and lunch usually comes easily – three cheers for leftovers! – breakfasts can be tricky. So far, the best solution I've found is to dole out a few mornings worth of yogurt (I love low fat Greek, but use whatever floats your boat, dairy or non-dairy) into individual containers and, in the morning I can grab one, pour some grain-free granola on top and be good to go.
Although my original grain free and paleo granola (one reader named it Paleola, which I love) is always satisfying, I thought I'd mix it up a little for summer (that me: always living on the edge) with tropical ingredients and flavors. Since I can't go on a Caribbean babymoon (*shakes fist at zika mosquitos) (why does breakfast talk inspire so many parenthetical digressions?), this is the closest I am going to get to palm trees and virgin pina colatas on the beach.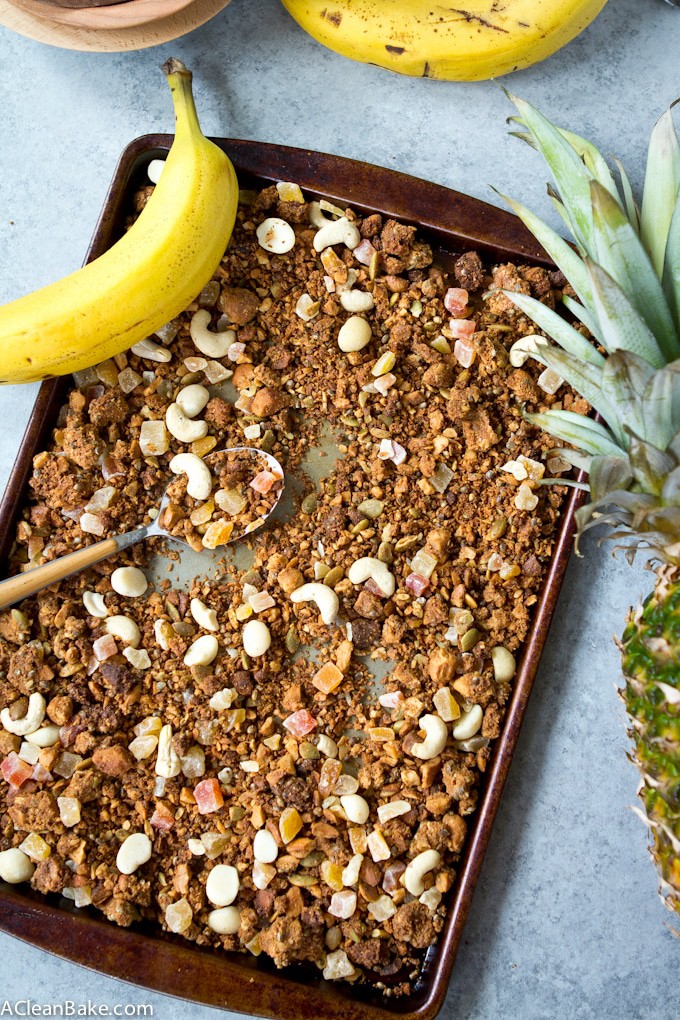 And so, it seems fitting that this is the recipe I made to celebrate my friend Leah's impending bundle of joy. If you're not familiar with Leah's work, she runs Grain Changer and is a card carrying member of the Granola Lover's Fan Club, a thing I just made up but which we should probably officially start for Leah. Oh, and she's expecting her first baby, a little boy, in a couple of weeks!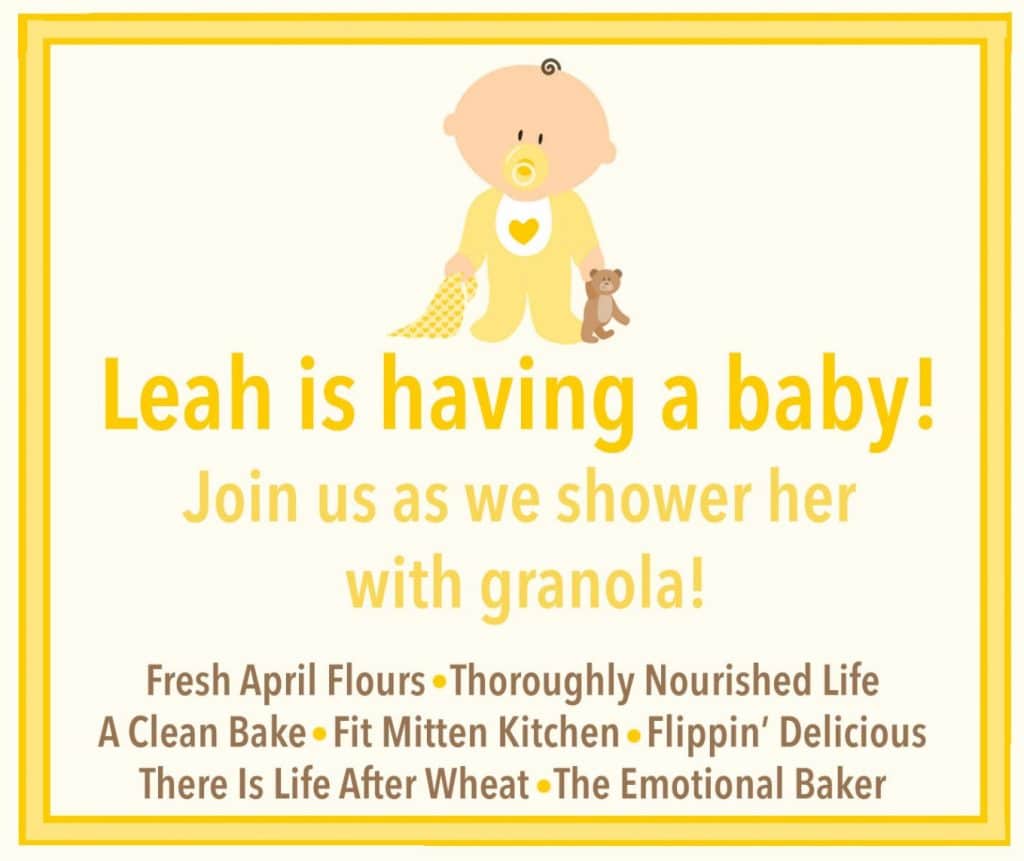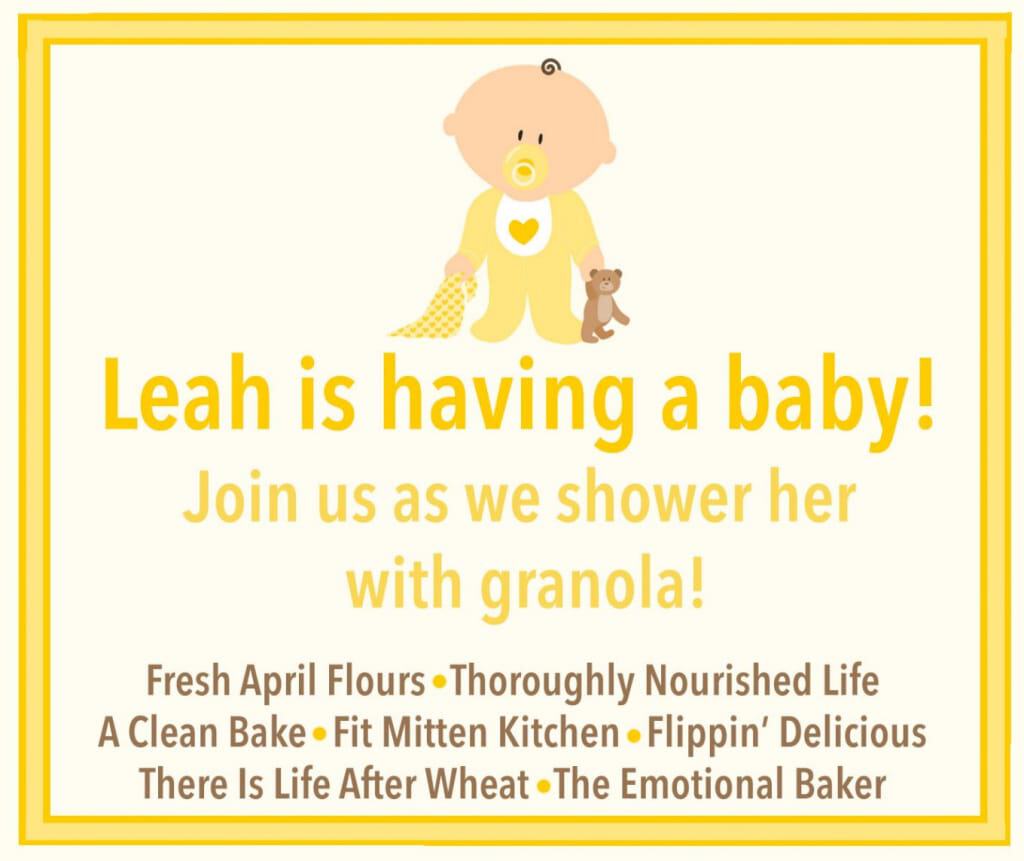 Since I hear that having a newborn is, you know, a little time consuming, I am thrilled to make this recipe for Leah (L: Should I send you some), because it is, to me, the perfect post-baby food:
healthy
filling (Leah, if you plan to try to breast feed, apparently you will be starving? Or so I've been warned!)
easy to make in big batches
holds up in the freezer well (read: make it before the birth, eat it after)
delicious
able to be made in extra large clumps so you can eat it with one hand if/when necessary.
Other people who have more experience with new-mom-ing than I (currently) have: does that cover everything?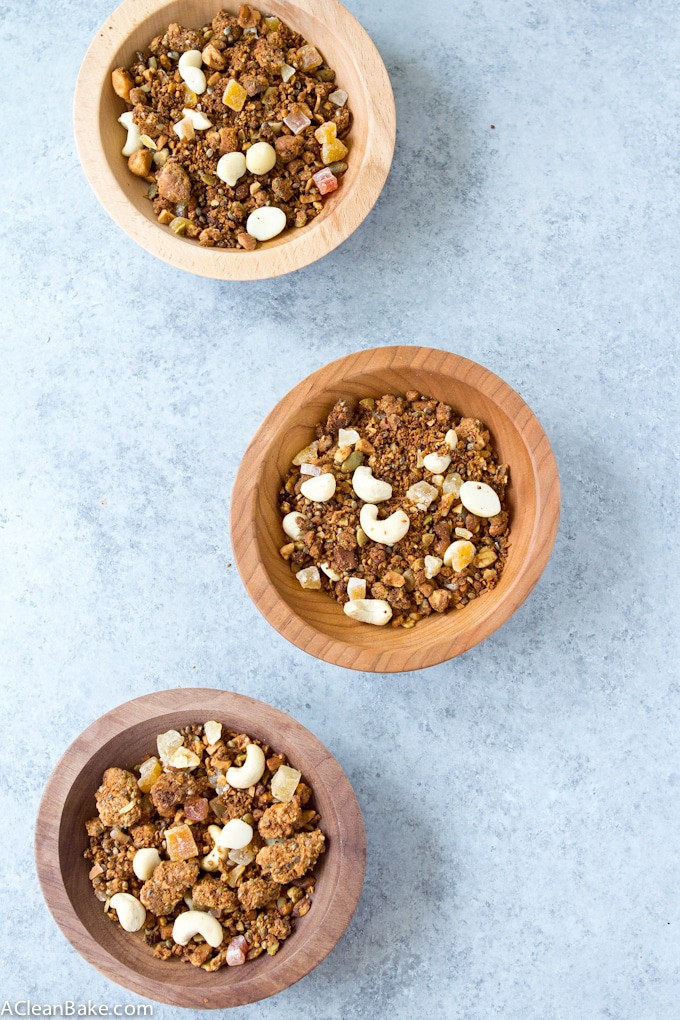 Oh, one more thing: aside from the convenience factor, the most important thing, to me anyway, would be (will be) the quality of the food I put in my body. Right after birth, Leah will be running on little sleep, healing physically, and maybe nourishing a whole other tiny-but-hungry body on top of it. I imagine it's important to give yourself the most high quality, nutrient dense foods when your body is fielding that many demands, and this recipe does not disappoint.
In fact, this grain free granola contains so many nutrient dense ingredients like macadamia nuts, cashews, pumpkin seeds, coconut oil and hemp seeds, that Leah might have some to spare! And since I used Now Foods products for most of the ingredients, I know that the granola is the best quality it can be. Leah and her baby deserve the best breakfast (or snack, or whatever you call what you're shoving at your mouth at 2am while soothing a fussy baby) – and so do you!
Don't you think it's time to consider a new, tropically-themed breakfast routine? 😀
Tropical Hemp Seed Paleola
gluten free, grain free, low(er) carb, paleo-friendly, dairy free and vegan
Check out all of the delicious granola recipes:
Gluten Free Gingerbread Granola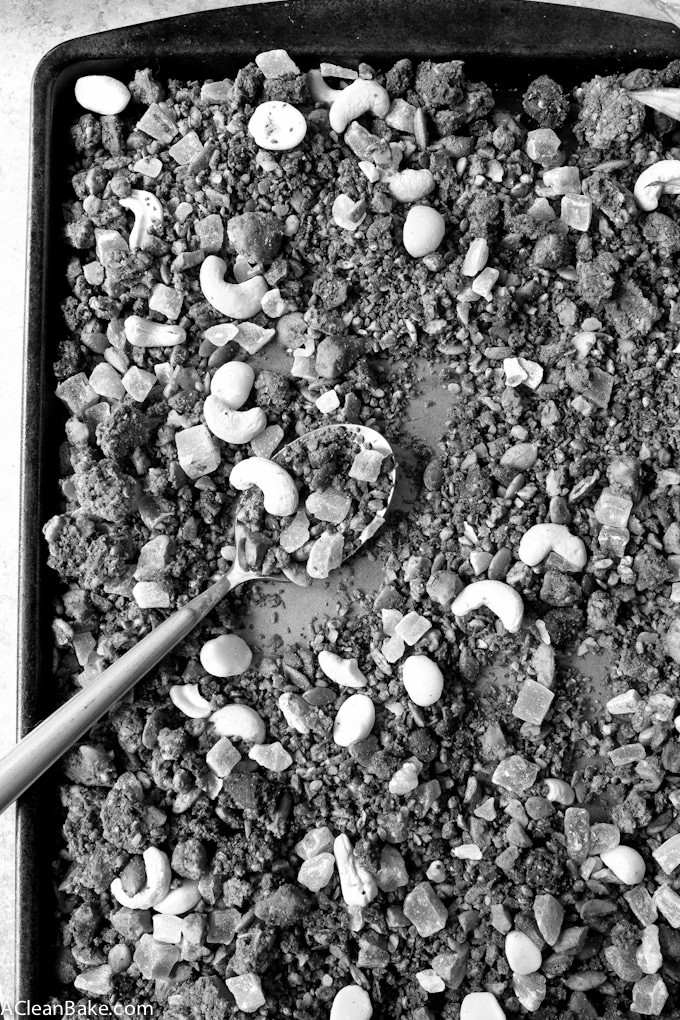 Thank you to Now Foods for providing the ingredients that inspired this delicious recipe. This post contains affiliate links, which means that if you click through and purchase a product, A Clean Bake receives a small commission, which goes toward continuing to bring you delicious, healthy recipes every week. This does not affect the price you pay. Thanks for supporting A Clean Bake!