Turkey, Apple, and Sage Meatballs are flavorful and healthy! Eat them over spaghetti squash, zoodles, or gluten free noodles.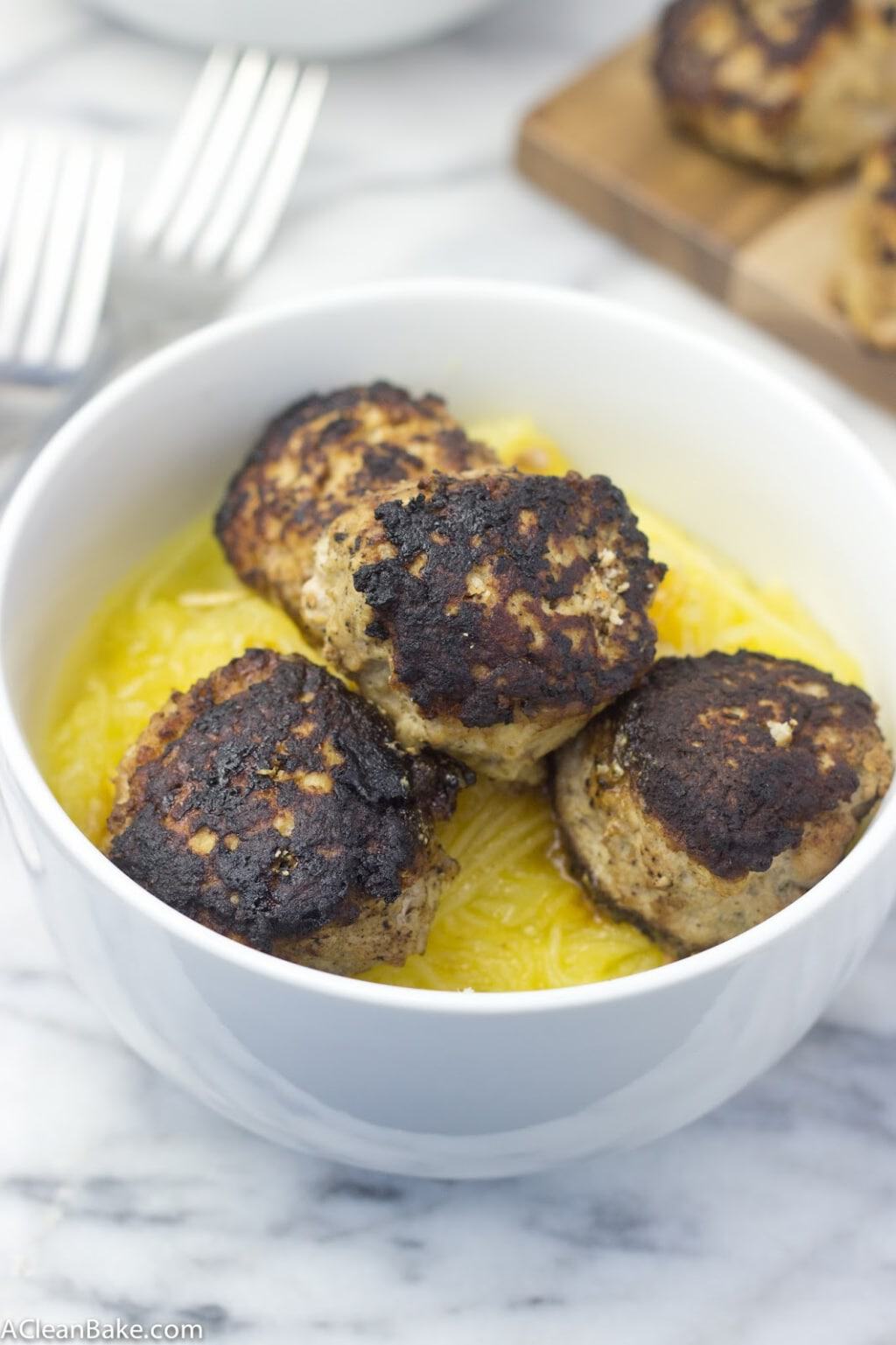 The theme of today's recipe is "using stuff up"*. Have a boatload of apples lying around from a successful trip to the apple orchard? Use one up! Can't figure out to do with the leftover majority of a bunch of sage you only needed 5 leaves of? Use it up! Needed half a pound of ground turkey but was forced by Costco's insane package sizes to actually buy 6 pounds, most of which is now languishing in your freezer? Use (some of) it up!
*which, hopefully, explains the rather unusual content. Meat on A Clean Bake? THE HUMANITY. Just go with me here…
Most "use it up" meals tend to be somewhat mismatched and potentially unappetizing, but this one, I can assure you, is neither of those things. The meatballs are moist and flavorful – and this is a testimony from a person who hates ground meat, so take it very seriously – with a crunchy pan-fried crust on the outside.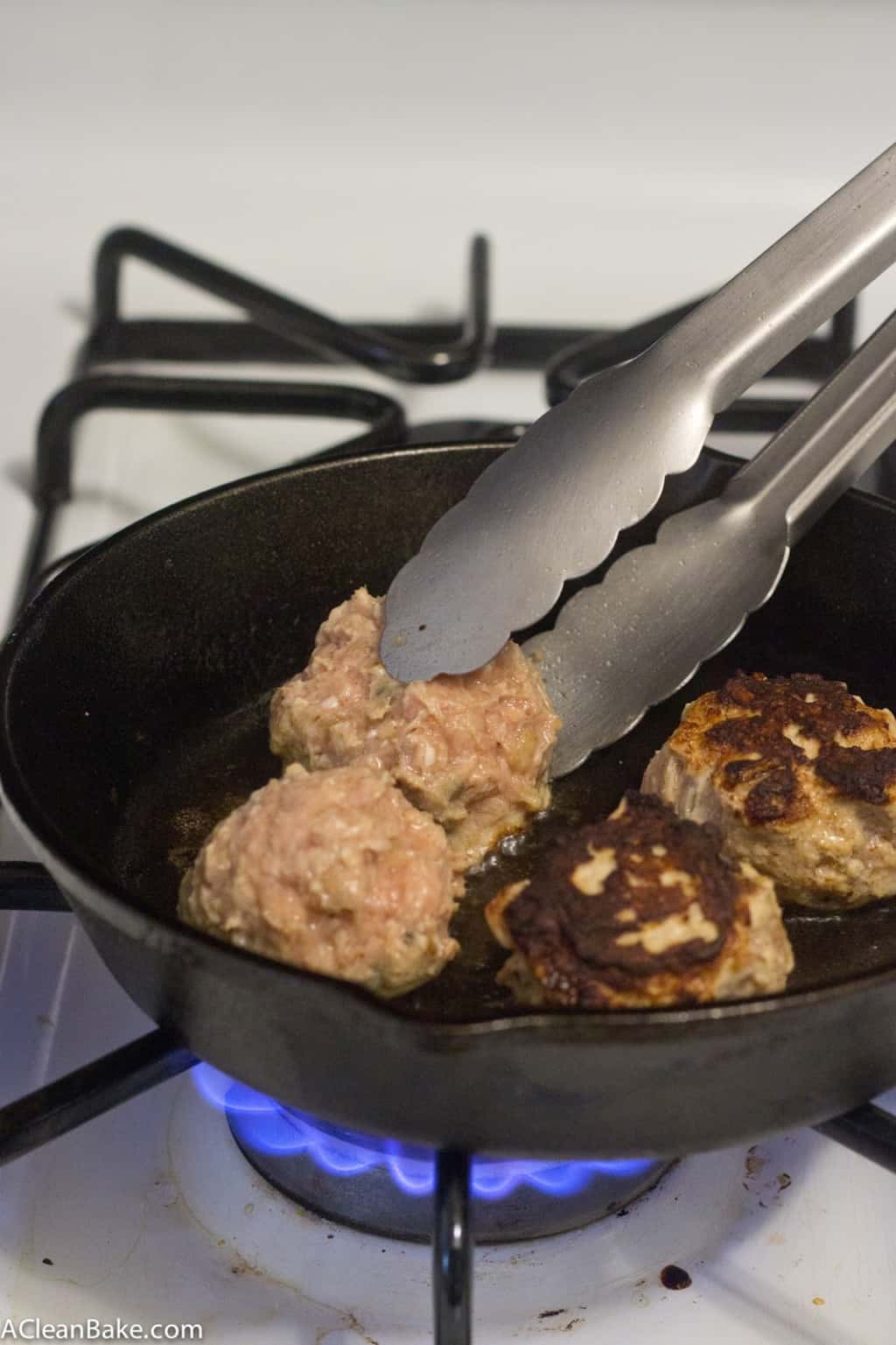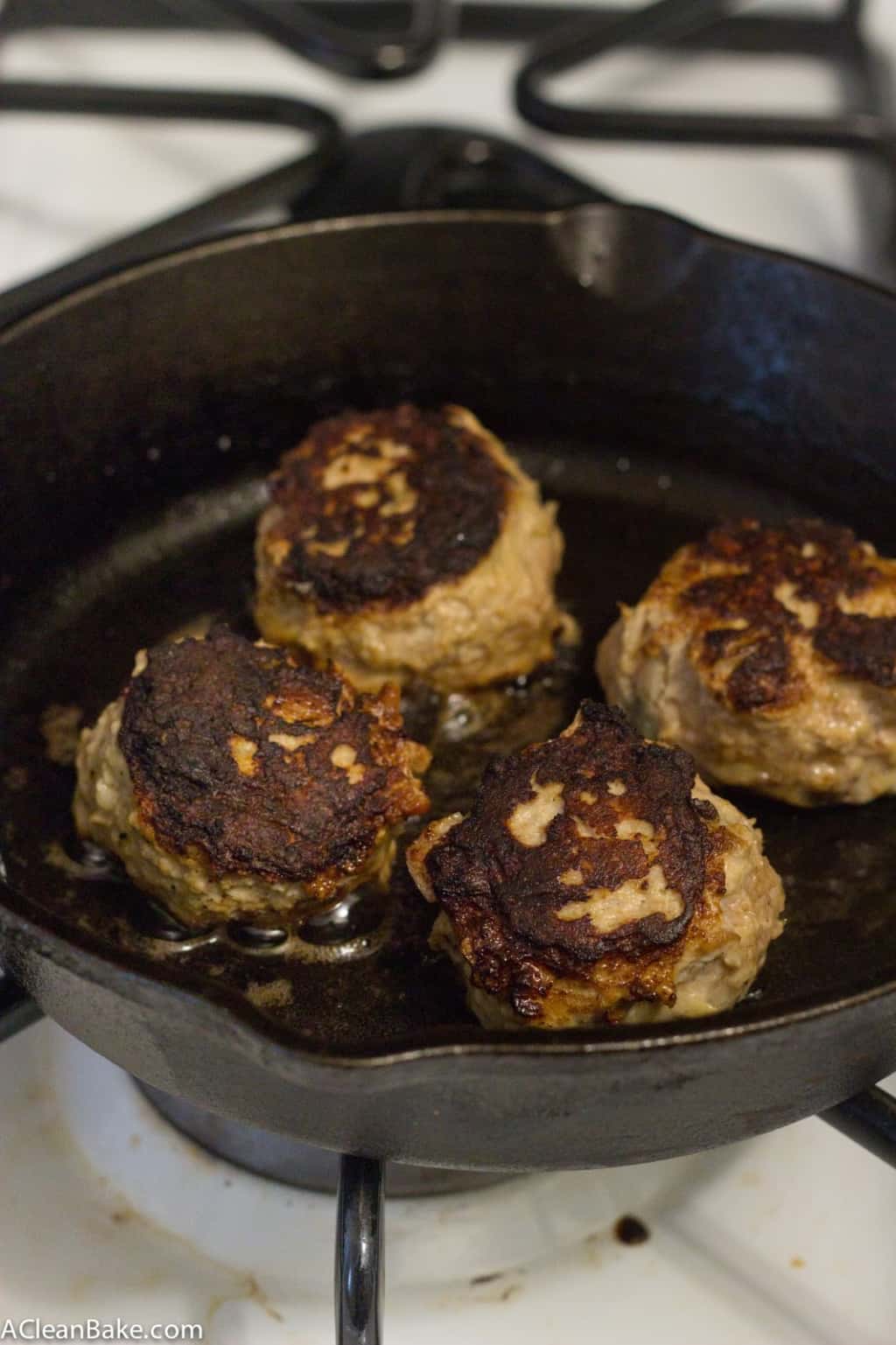 The spaghetti squash base is my own preference, but you can feel free to use whatever pasta/vegetable/starch base you prefer. Wheat or GF noodles, zoodles, mashed white or sweet potato or butternut squash, or even polenta would be an excellent base for this dish. Feel free to top it with whatever red sauce you have on hand if you prefer, though I found this to be quite good without being drenched in sauce.
Dinner is served!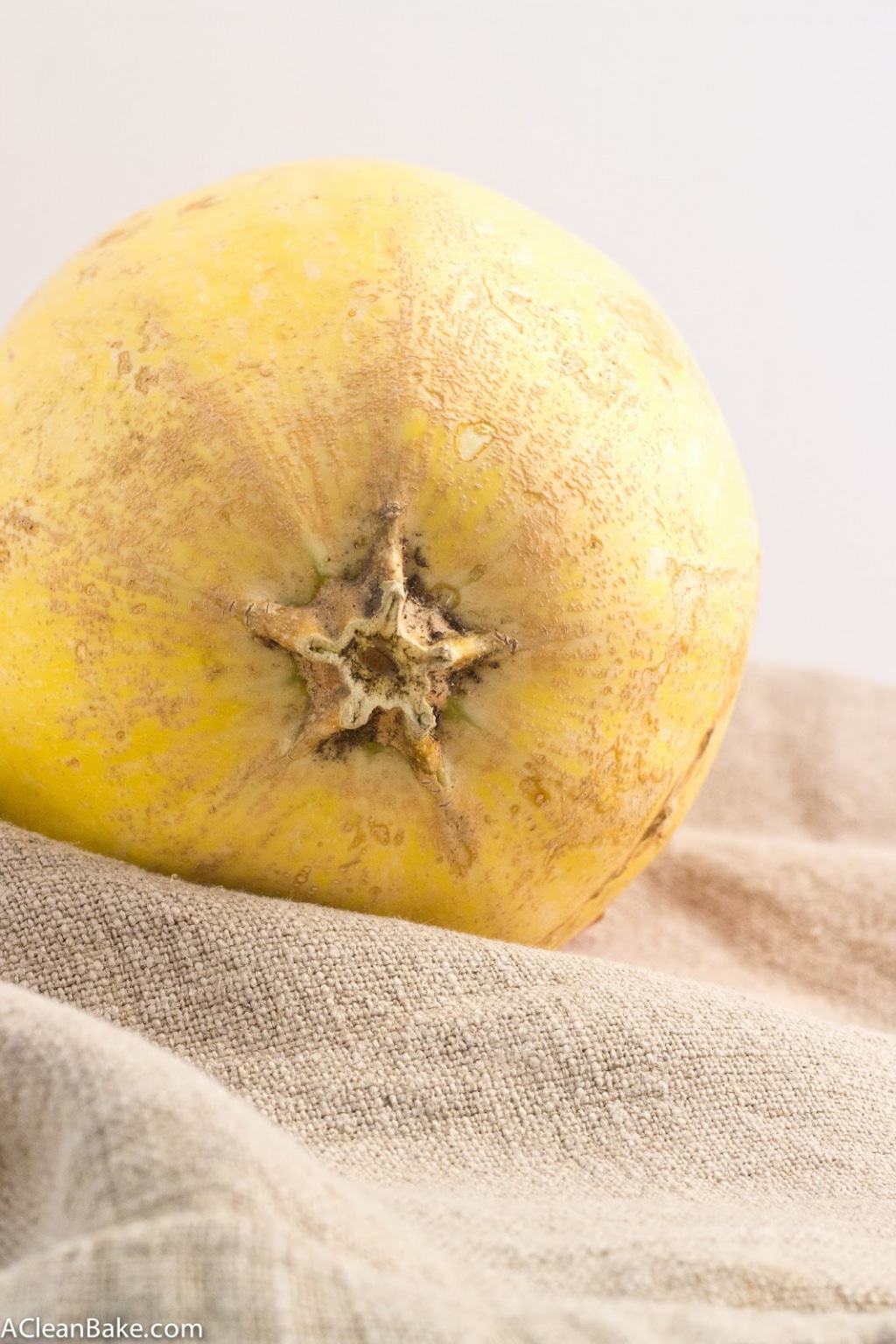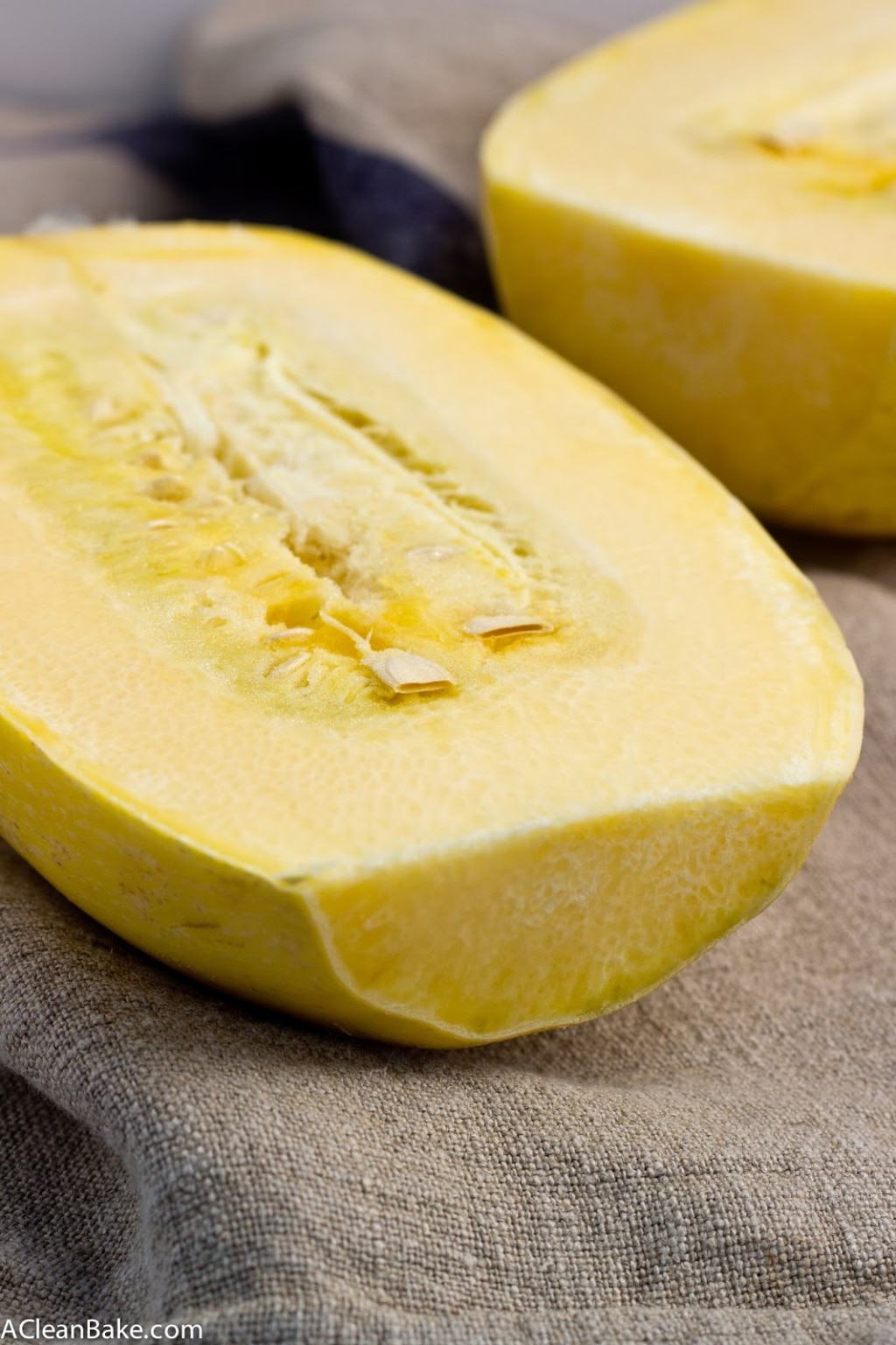 Turkey, Apple and Sage Meatballs
Ingredients
1.5-2 lbs ground turkey
1 large apple, grated (about 1 cup, packed; peel if you prefer, but I didn't)
1/2 cup finely chopped sweet onion
2 large eggs, beaten
2 Tablespoons coconut flour
2 lightly-packed Tablespoons chopped fresh sage leaves
1/2 teaspoon nutmeg
Generous pinch of salt
1/2 teaspoon ground black pepper
Cooking Directions
In a large mixing bowl, stir together the turkey, apple, onion, eggs, and coconut flour until combined. Then stir in the sage, nutmeg, salt and pepper until the flavors are evenly distributed.
Scoop into 3 Tablespoon balls and roll between your palms to smooth them out.
Preheat the oven to 350 and preheat a couple of Tablespoons of oil in an oven-safe skillet. Fry the meatballs, at least an inch apart, until the bottom is dark brown and crispy (about 3-5 minutes) and then flip and do the same on the other side.
Transfer the pan into the preheated oven and bake for 9-12 minutes until cooked through (no pink remains in the center). Mine were perfect at 10 minutes.
Store cooked or uncooked meatballs in an airtight container in the fridge for up to 3 days, or in the freezer for up to 3 months.
Notes:
(1) Serve with whatever starch you prefer, but I like a spaghetti squash. I halve and microwave (covered) with 1-2 inches of water in the bottom of the bowl until fork tender. My squash was just over 3 lbs and took 20 minutes. Carefully remove it from the microwave, let cool slightly, scoop out the flesh (discarding the seeds) and toss with olive oil, salt, pepper, garlic and red pepper flakes to taste.
(2) These are a great make-ahead option, as the prepared raw meatballs freeze extremely well. However, make sure to defrost them to room temperature before cooking.