Blueberry muffins made with buckwheat flour are gluten free (despite its name, buckwheat isn't actually wheat) and whole grain, taste nutty and hearty, and are filled with juicy blueberries!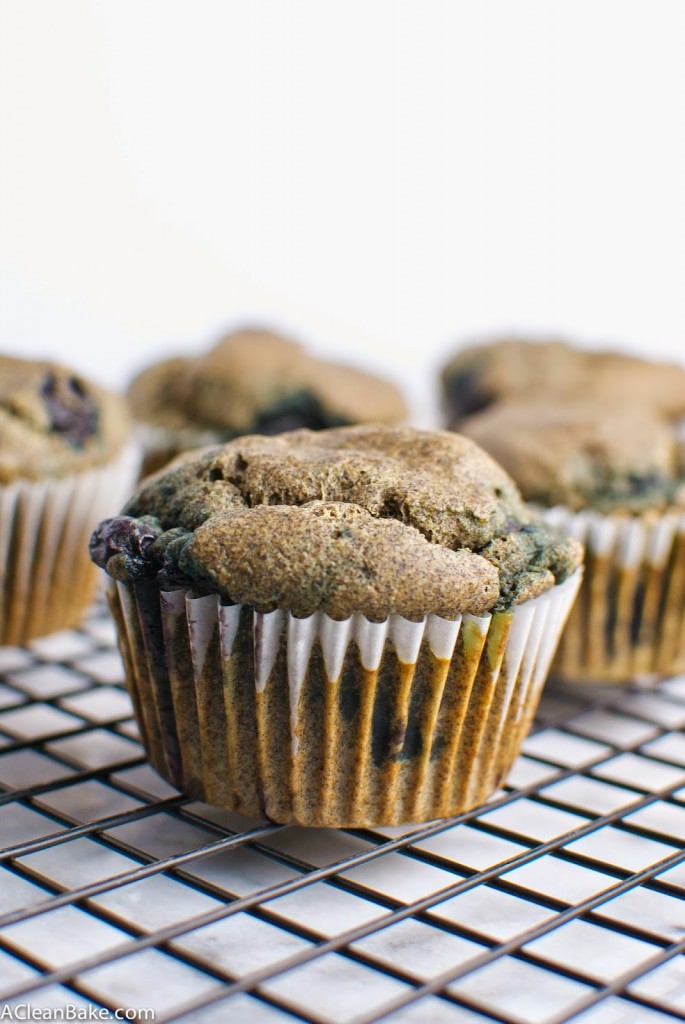 Breakfast really drew the short straw on this site, didn't it? I mean, it's the most important meal of the day and aside from these, I haven't posted a breakfast recipe in ages. These muffins make up for it, though, I promise. They are moist and pillowy, studded with juicy blueberries, and full of whole grains and other healthy stuff. Also, they're delicious.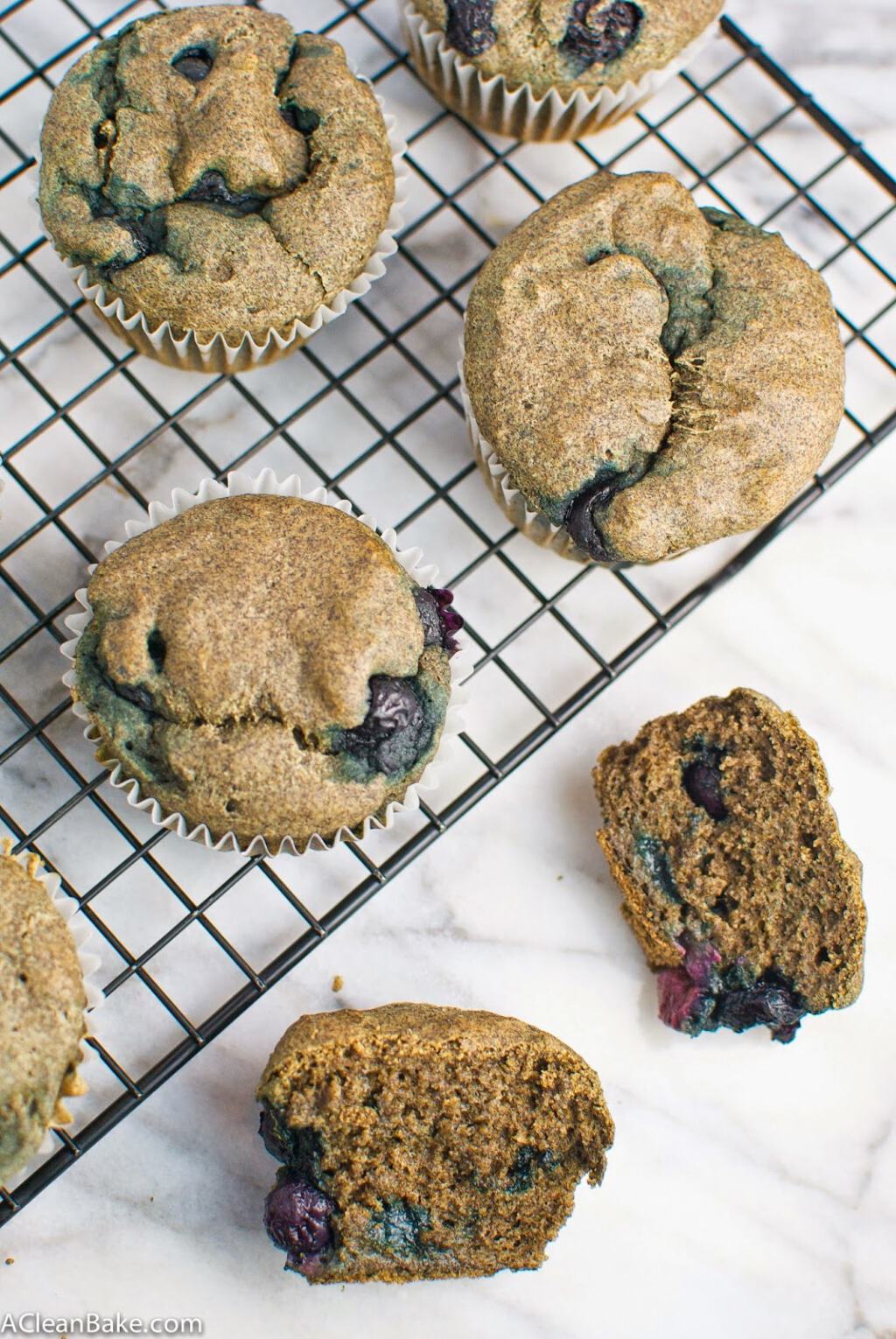 The buckwheat gives these a nutty, slightly sour (in a good way) flavor, which the sweetener contrasts really nicely. If you don't want to use buckwheat flour, though, you can easily sub it out for oat flour (learn how to make your own here). Don't leave out the sweet rice flour, though, which is responsible for the lightness. Sorry to make you buy another kind of flour, but I promise it is worth it.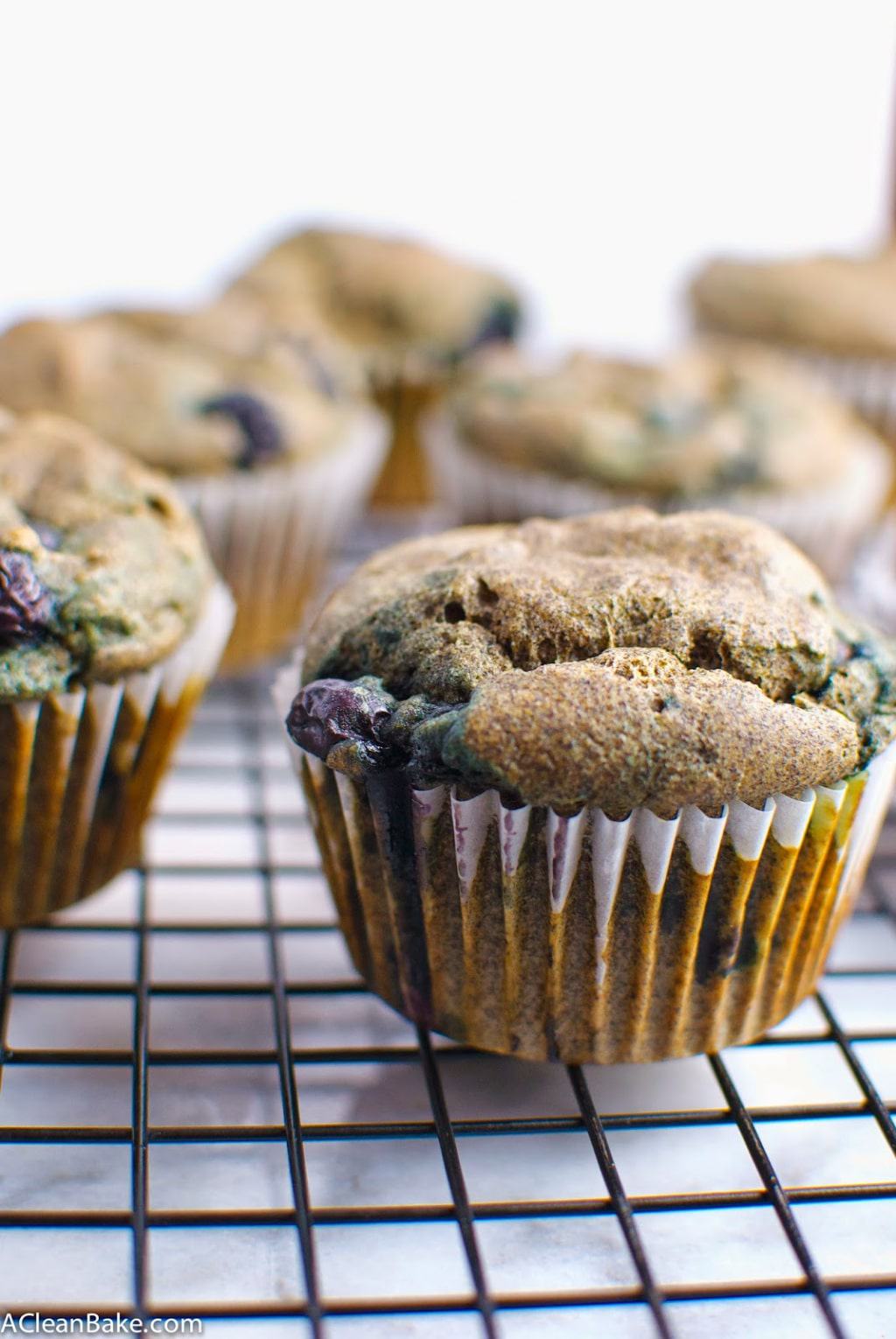 Buckwheat Blueberry Muffins
Ingredients
1/2 Tablespoonlemon juice
1 cup milk of choice (I used almond)
3/4 cup buckwheat flour
3/4 cup sweet rice flour
2 teaspoons baking powder
1 teaspoon baking soda
1/8 teaspoon salt
1/4 cup granulated sweetener (I used stevia)
1 Tablespoon ground psyllium husk (optional, but recommended for structure/rise)
1 teaspoon vanilla extract
1 large egg
1/4 cup oil
1 cup blueberries (fresh or frozen; if using frozen, do not defrost)
Cooking Directions
Preheat the oven to 450F. Line 10 cups of a muffin tin with muffin papers and set aside. If you are using applesauce instead of oil, you may want to spray the muffin papers with nonstick spray to make them easier to remove later.
Combine the lemon juice and milk in a bowl and stir a few times. Set aside.
In a large mixing bowl, combine the dry ingredients (buckwheat flour through psyllium) and whisk to combine.
In a small bowl, beat together the vanilla and egg. Stir this, the curdled milk, and the oil or applesauce into the dry mixture until evenly combined.
Fold in blueberries.
Divide batter evenly between the 10 muffin cups. Bake for 5 minutes in the preheated oven, before reducing the temperature to 350 and bake for 15-20 minutes more until a tester comes out clean.
Cool on a wire rack before serving.
Yield: 10 muffins