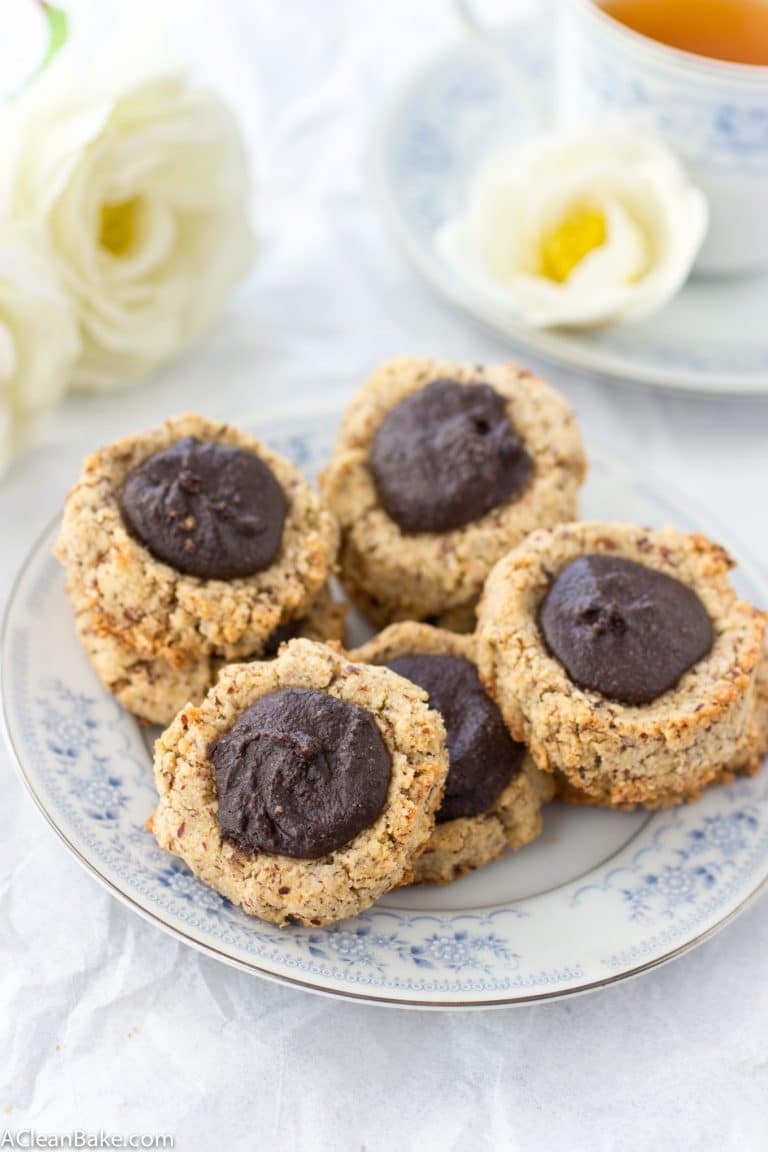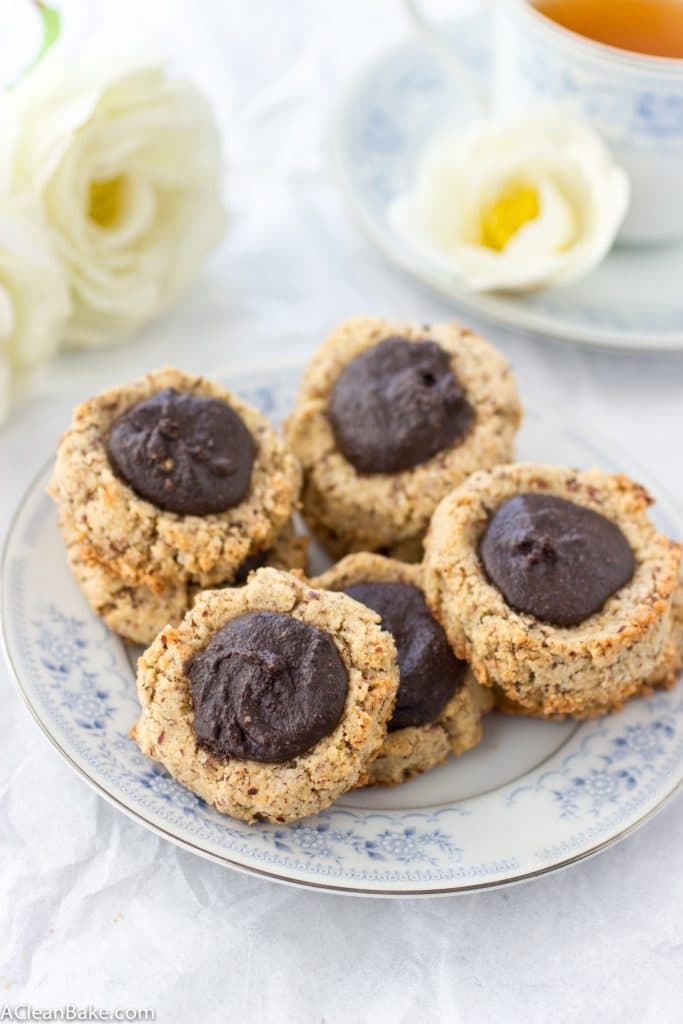 Finally.
Every February, I swear I can't stand another winter here and "that's it. we. are. moving!!!" but every March (or, some particularly tough years, April) there is a day like this past Monday when the mercury reluctantly continues moving northbound and the clouds reluctantly yield and, riiiiight before we're all about to completely lose our goddamn minds, it's spring.
I mean, sort of. This vicious city wouldn't want to give us too much of a good thing, for fear of, I don't know, relinquishing some of its power over us (??), but no one seems to care. Certainly, no one would dare let a day like this go to waste, so the whole city pours out of their stuffy apartments, leaving their puffy coats behind. Bikes are ridden! Dogs get extra-long walks! Creaky muscles are stretched and worked and first outdoor runs of the season are embarked upon. Or if you're me, caution is thrown to the wind, gloves are left behind and fingertips stiffen and freeze!
Ah, the beauty of the changing seasons.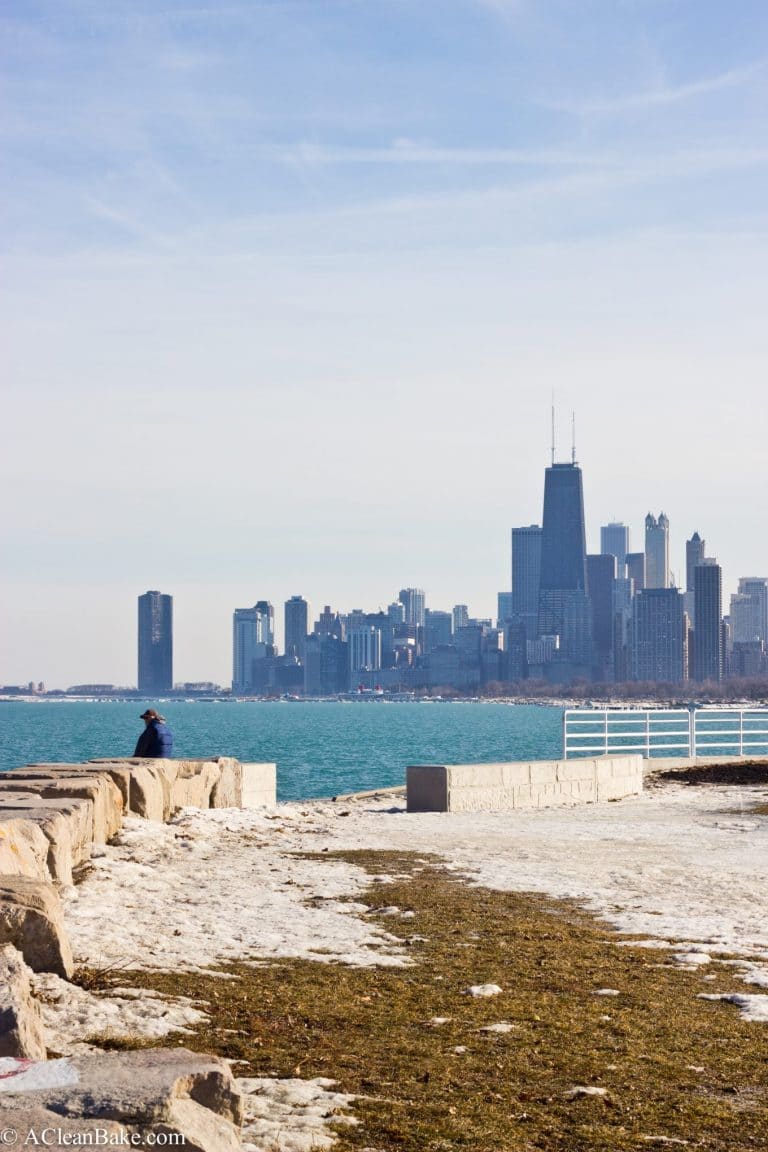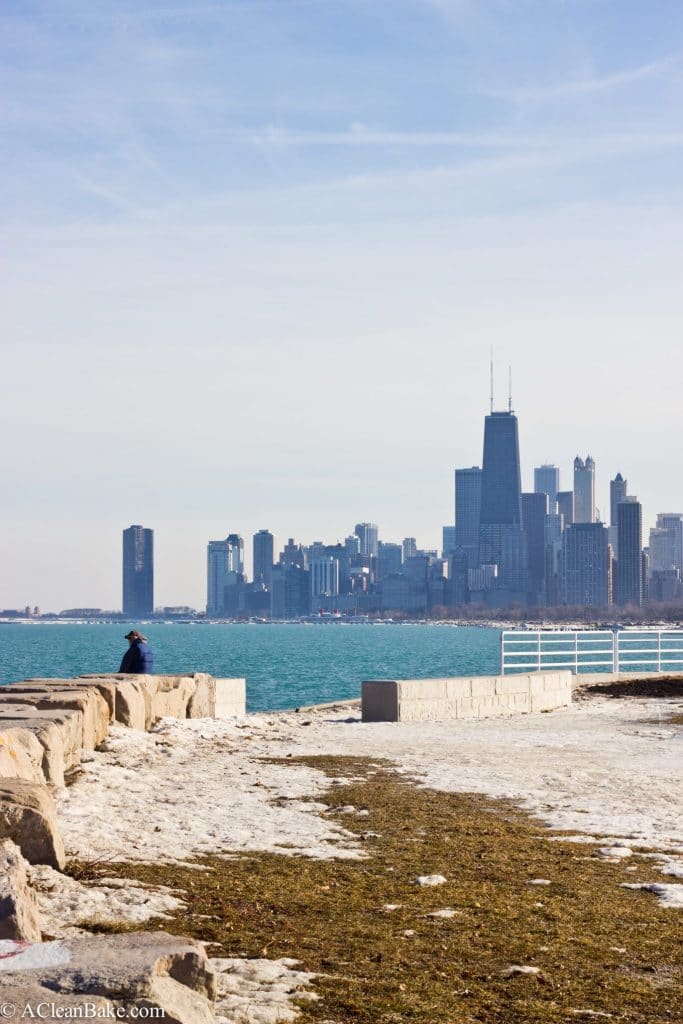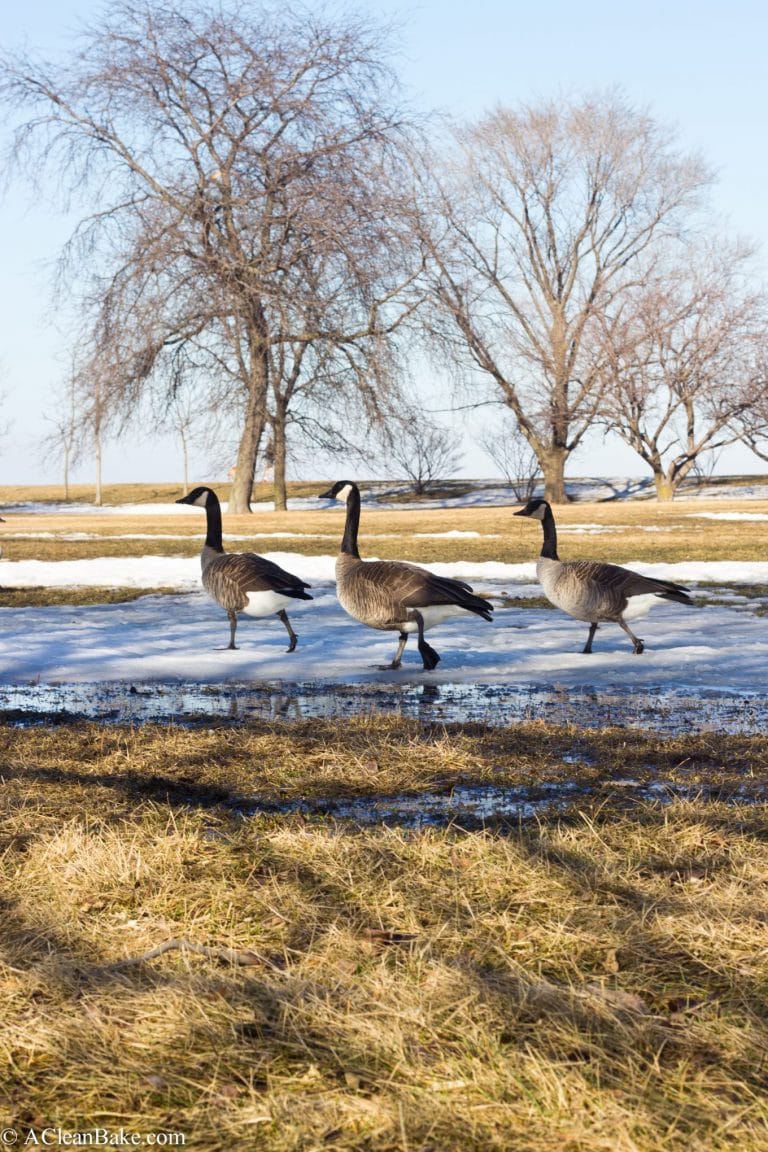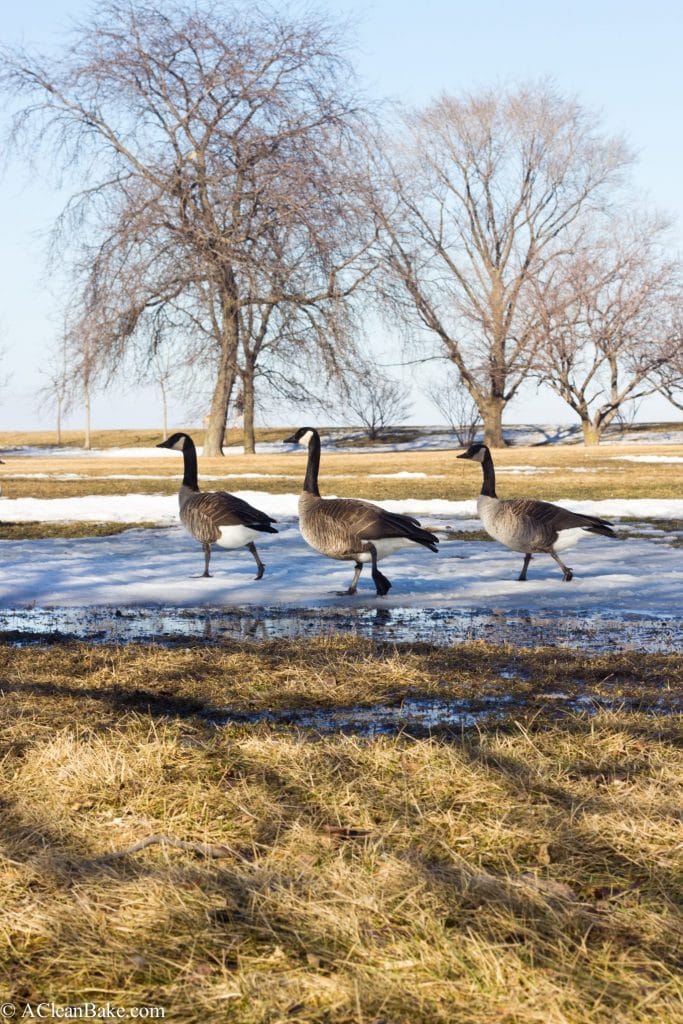 Granted, chocolate hazelnut thumbprint cookies aren't inherently spring-like, but their simple, elegant flavor (Hazelnut always tastes kind of elegant to me. Am I alone?), tender texture and homemade chocolate hazelnut spread filling all feel very appropriate for a tea party or an Easter brunch, don't you think?
The cookie part was loosely adapted from the base of the incredibly popular Thick and Soft Grain Free Chocolate Chip Cookies that I posted last year (exactly one year and one day ago, if you're counting), so you know that it, too, is pleasantly thick and soft and oh-so-satisfying to bite into. The almond flour was replaced with hazelnut flour because it complements the flavor of the filling so well. Hazelnut flour is available at Whole Foods, other health food stores, and online. It may also be labelled hazelnut meal; either one is fine (they should be the same thing), but look for the most finely-ground variety you have access to. I used Bob's Red Mill's product.
Unfortunately, you can't swap in almond flour for the hazelnut flour 1:1 in this recipe. Hazelnuts nearly twice as much fat as almonds, and fat creates moisture in the batter. The right amount of fat is great – that's where the chewy softness of the cookie comes from, not to mention the ability to eat one without choking on it (due to dryness; the rest is really up to you) – but too much means the cookies (a) fall apart (b) spread too much while baking (c) taste terrible or (d) some combination of the above. So, just trust me on that. The hazelnut flour is well worth the investment, and if you have leftover flour (you will) that's easy to take care of: just make another batch of these cookies!
PS: This recipe may look a little bit familiar, if you happened to catch me guest posting on Paleo Parents yesterday. If not, I'm so glad you stopped by. I would hate for you to go another minute without these cookies in your life!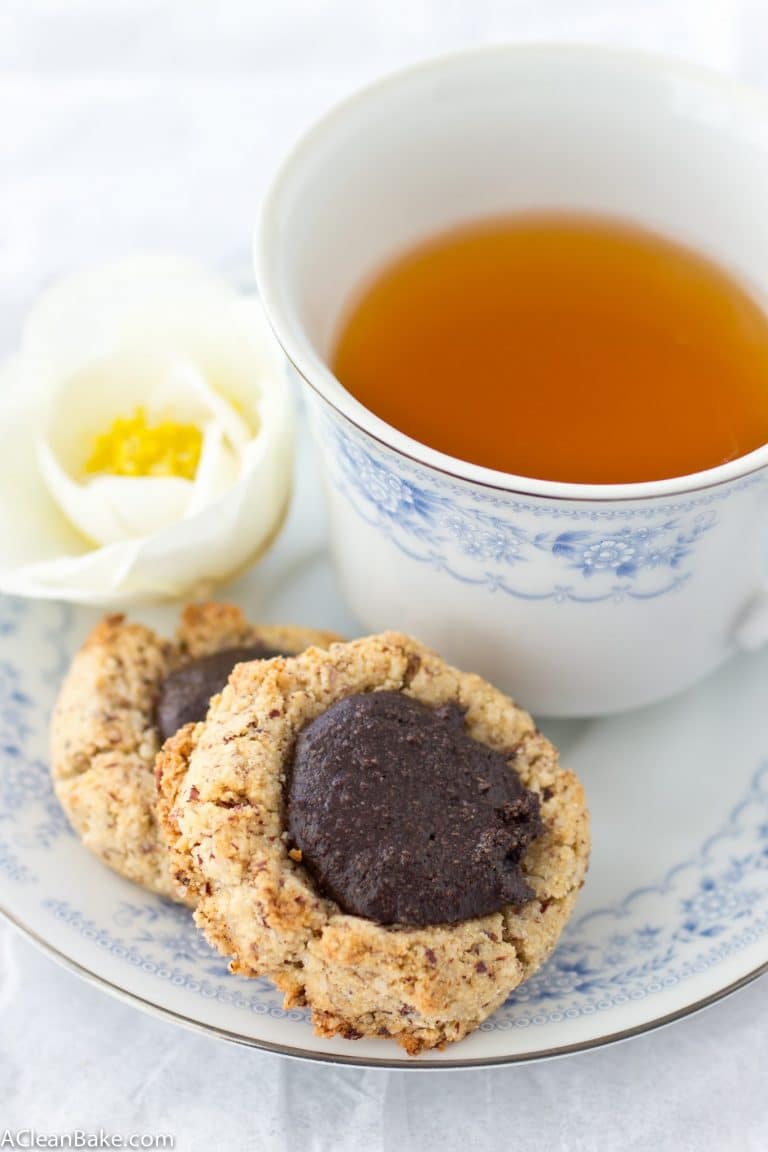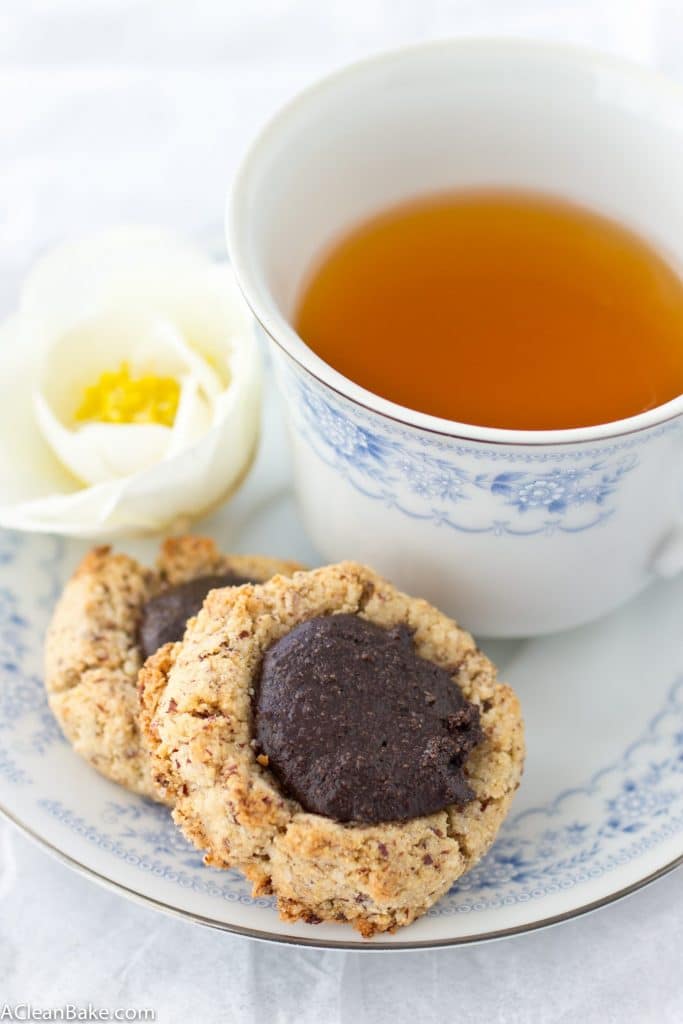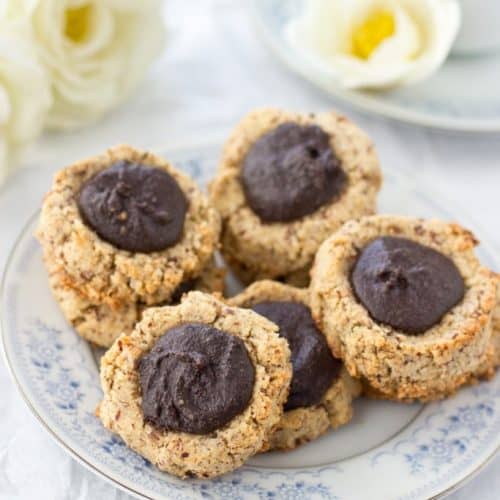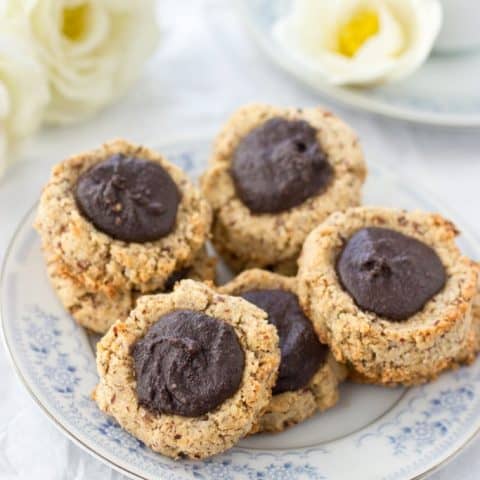 Chocolate Hazelnut Thumbprint Cookies
Ingredients
1 1/2 cups finely ground hazelnut flour
1/4 cup coconut flour
1/8 teaspoon coarse sea salt
1/4 teaspoon baking soda
1/4 cup honey or maple syrup
2 Tablespoons melted coconut oil
1 large egg, lightly beaten
1/2 cup homemade chocolate hazelnut spread
Instructions
Preheat the oven to 325F and line a cookie sheet with parchment paper or a nonstick pad.
Whisk together the flours, sweetener, salt, and baking soda. Set aside.
In a small bowl, pour the melted coconut oil over the honey and whisk to combine. Add the egg and whisk to combine.
Pour the wet ingredients into the dry ingredients and stir to combine. Allow to sit about 1 minute (this lets the coconut flour absorb moisture).
Scoop 1 Tbsp balls of dough and flatten into a disc. Use your thumb or the back of a cookie scoop to gently press a well into the cookie. Fill with homemade chocolate hazelnut spread. Repeat with remaining dough.
Bake for 9-12 minutes, until edges are slightly golden and the cookies give off the aroma of toasted hazelnuts.
Thank you to Natvia for providing the ingredients that inspired this delicious recipe. This post contains affiliate links, which means that if you click through and purchase a product, A Clean Bake receives a small commission, which goes toward continuing to bring you delicious, healthy recipes every week. This does not affect the price you pay. Thanks for supporting A Clean Bake!