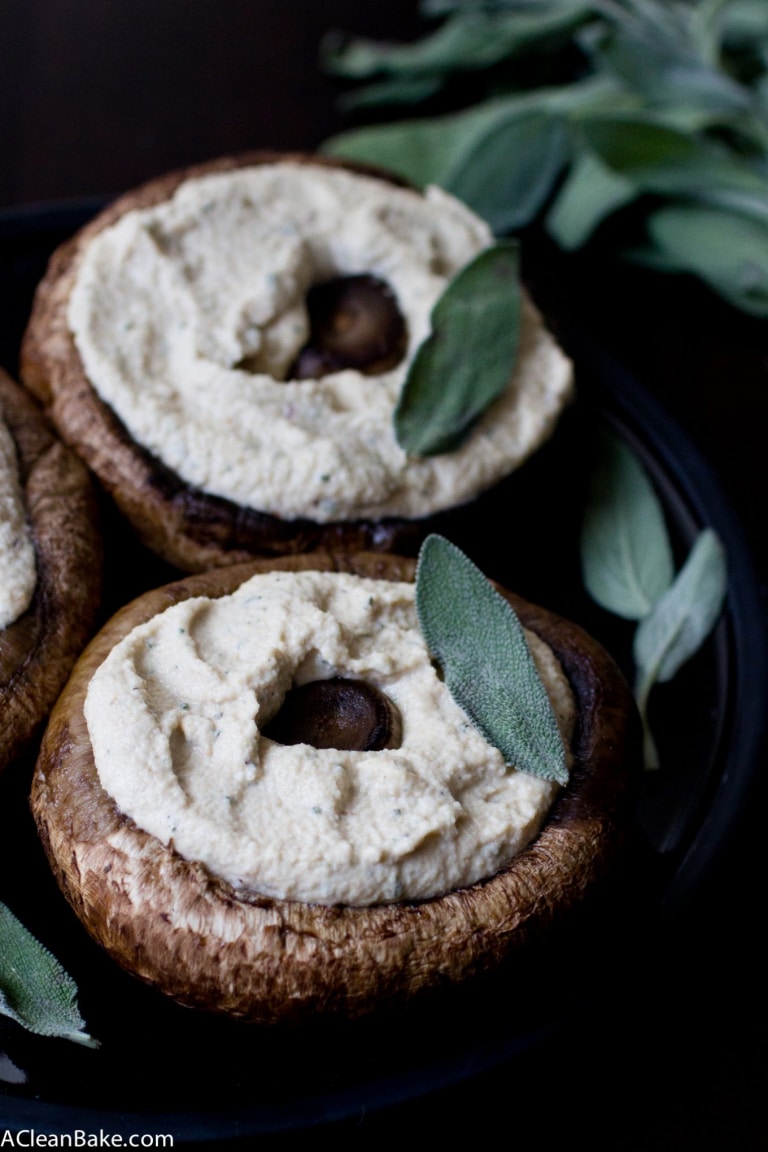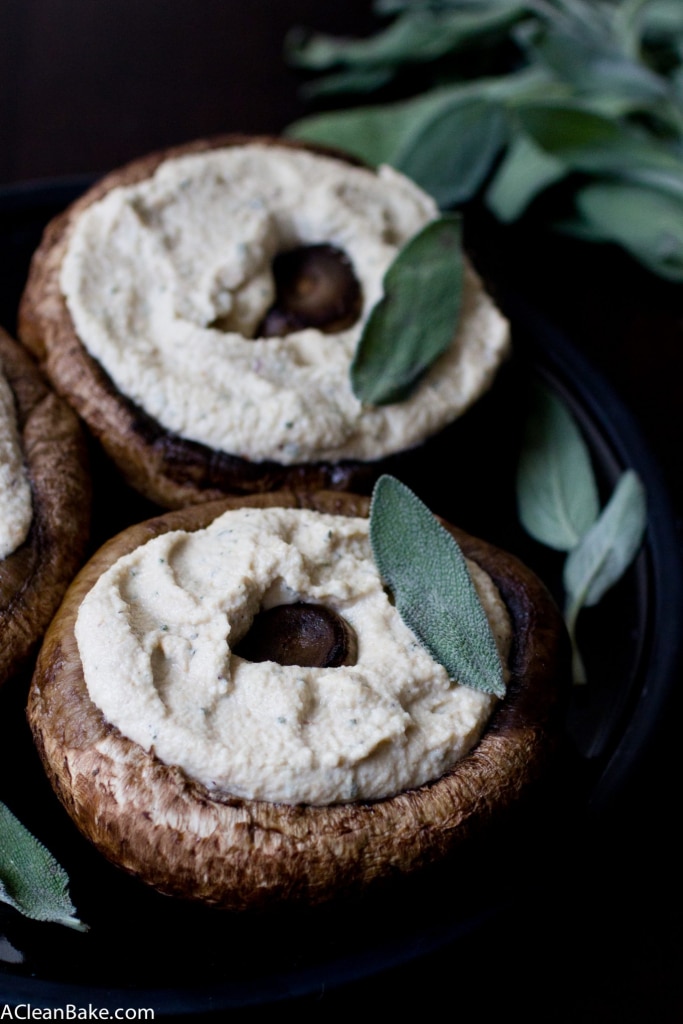 For a long time leading up to this renovation, I worried. I'm a worrier by nature – if there is nothing to worry about, I'll find something – but this was pretty intense, even for me. I worried about the obvious stuff like what's this going to cost?, and how am I going to convince my husband that an all-white kitchen is going to look awesome? and how are we going to pay for this? but as soon as those issues were resolved, I moved on to the next obvious concern: how am I going to bake??
As I've said before, there have been no shortage of offers to borrow kitchens and ovens at will. The problem is that I still feel like a pain in the butt, and I worry that all those generous offers are made with no real concept of how much I actually bake (for the record: essentially nonstop from Friday night to Sunday night, and sometimes after work during the week) and I don't want to overstay my welcome.
So, with great trepidation, and respect, I approached my toaster oven like an explorer deferentially presenting an offering to the inhabitants of a newfound island nation. It, um, worked. Granted, less-than-ideal cooking environments are far more forgiving for savory foods, so I haven't yet explored the potential for the toaster oven to handle baked goods, but that's next on the agenda. Since so many of you have told me lately that treats are fun but your real need is for something quick, easy and healthy for dinner tonight, I'm starting with there. It's merely a happy coincidence that I am in the same boat.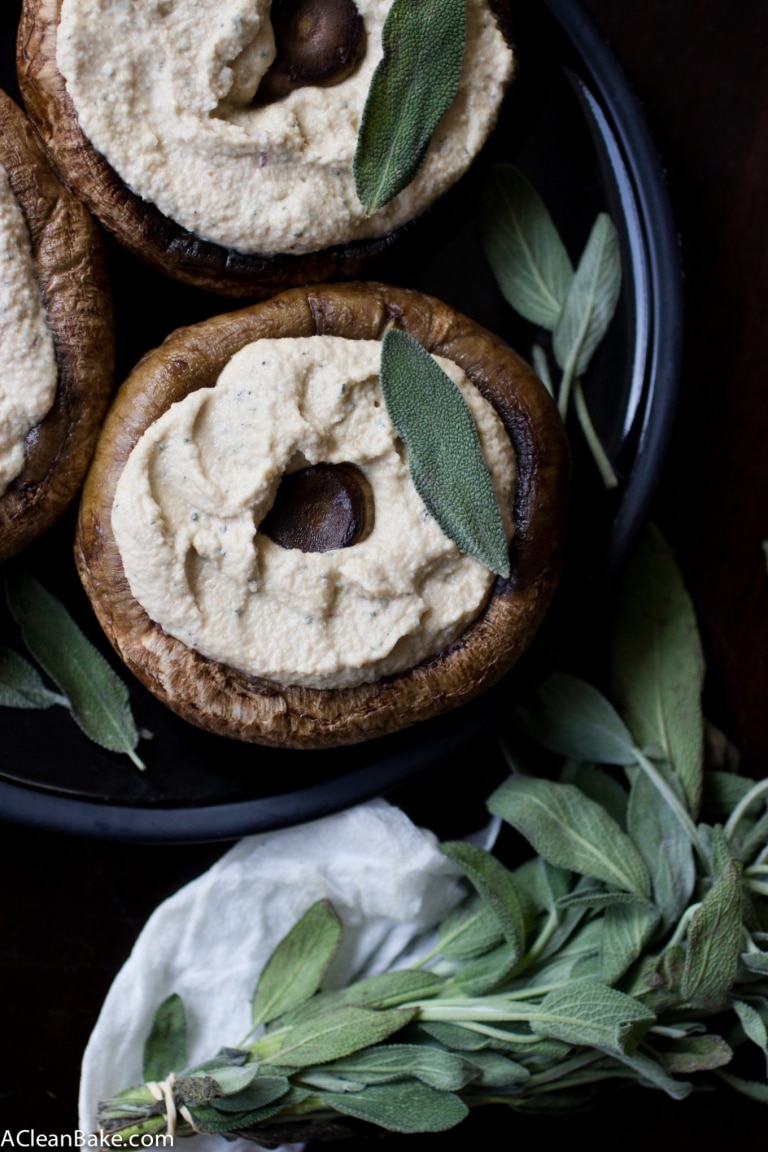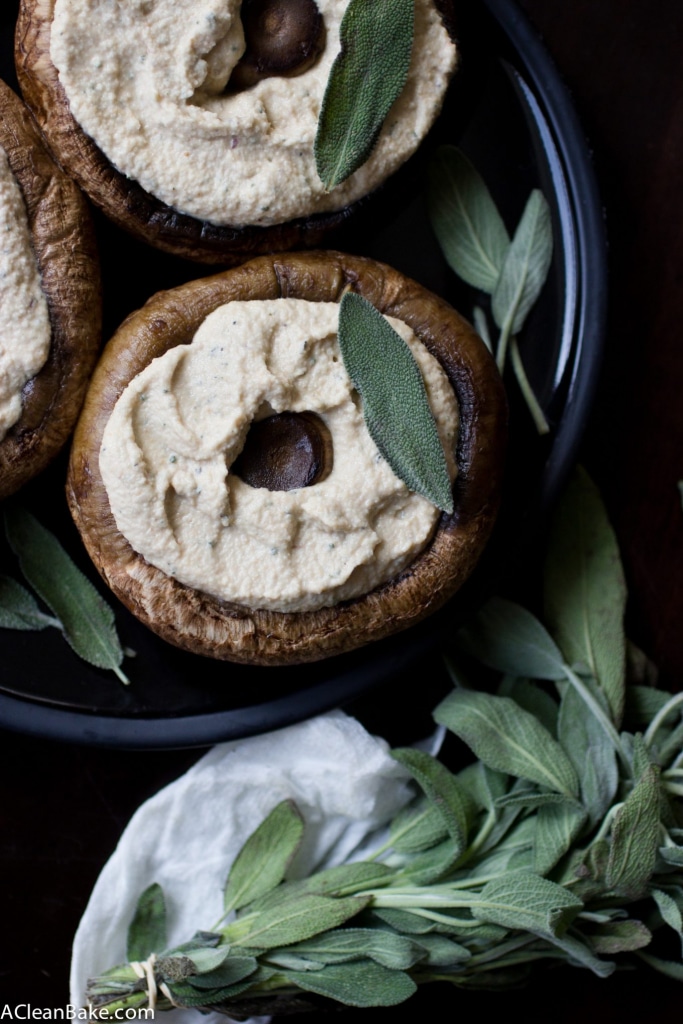 I threw these portobello mushrooms together on a whim after discovering a bag of cashews in the depths of my freezer. I always keep nuts and seeds frozen to keep them as fresh as possible, but they sometimes get buried in the back only to be unearthed later (after I have bought 3 more bags). I can never quite keep my cashew inventory straight, but I'm always happy to have an excess of them with which to make cashew ricotta. I've made something similar and called it cream cheese before, but I think that if you whip it more and add a touch more of the soaking liquid, it is nearly indistinguishable from the rich, silky texture of dairy ricotta. And it's far more filling, so one of these big portobello mushrooms makes a satisfying entree. If you're in the market for an appetizer instead, however, you can use baby bella mushroom caps (and reduce the baking time). Either way, you're ready to eat in about 30 minutes.
PS: Depending on how large your mushroom caps are (mine were massive, since I got them from Costco), you will probably have leftover cashew ricotta. You can either freeze it, or use it to make this beet recipe. Since peaches are likely out of season, and don't go with sage anyway, I'd recommend substituting roasted squash or sweet potatoes, or maybe even pears, for the peaches.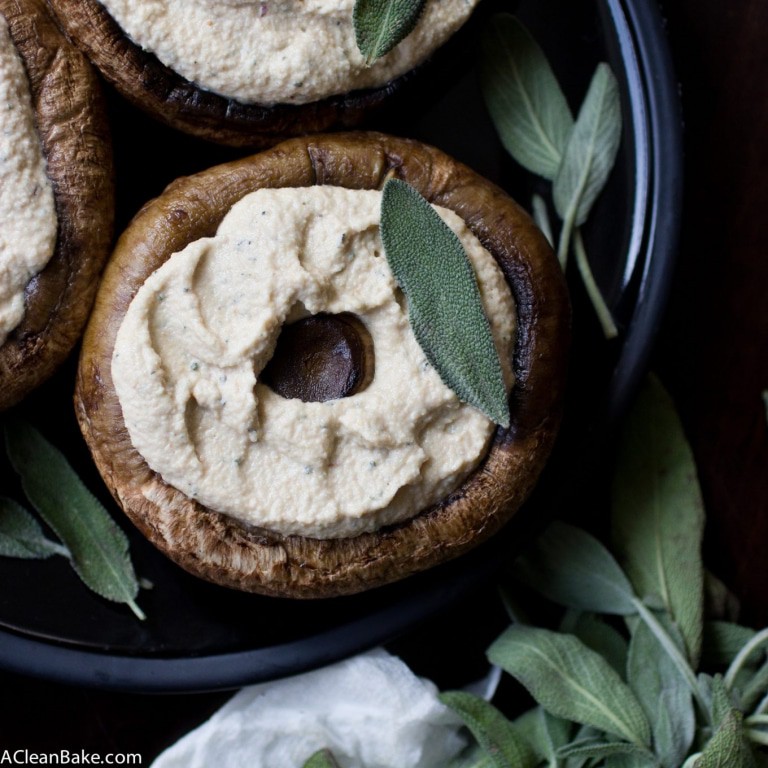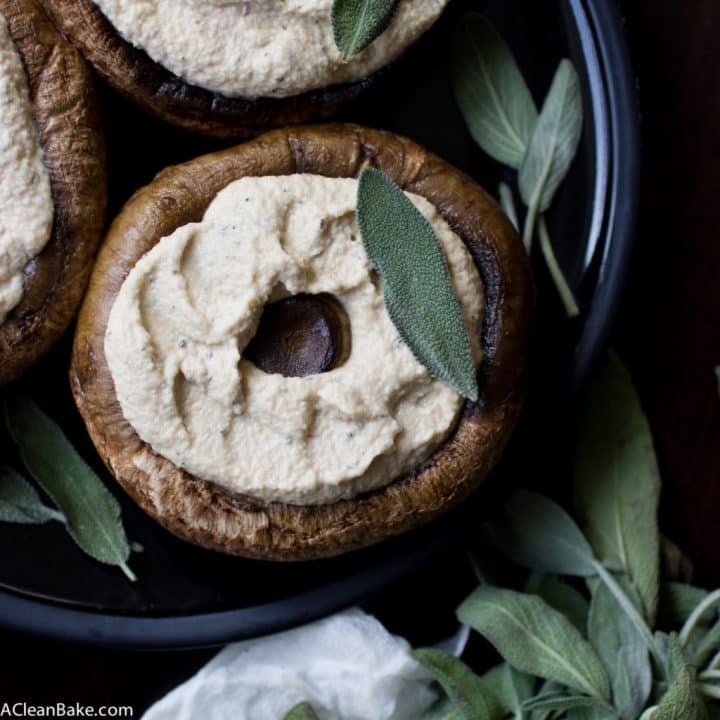 Ricotta and Sage Stuffed Portobello Mushrooms
gluten free, grain free, dairy free, vegan, low carb and paleo friendly
Ingredients
2 cups whole raw cashews, unsalted
2-3 cups water
4-6 large portobello mushroom caps, rinsed
10-12 large sage leaves, washed
1/4 teaspoon salt, or to taste
2 Tablespoons minced shallot
2 Tablespoons fresh lemon juice
2 Tablespoons extra virgin olive oil
Instructions
Put the cashews in a small bowl (such as a cereal bowl) and set aside.
Bring the water to a boil. Carefully pour it into the bowl with the cashews (it should cover the cashews to about 1" above the nuts), cover with a piece of foil or a small plate, and let sit for 30-60 minutes until cashews are softened.
While the cashews are soaking, line a baking dish or cookie sheet with a nonstick pad, parchment paper or a light coating of oil. Place the mushroom caps in a large skillet with a top and fill the skillet with about 1" of water. Steam the caps, covered, until tender, then transfer them to the prepared dish or sheet, stem side up. Set aside.
Once the cashews are ready, preheat the oven to 350F.
Drain the cashews, but reserve the soaking liquid, and transfer them to the bowl of a food processor fitted with the "s" blade.
Add 1/2 cup of the soaking liquid to the bowl and pulse 10 -15 times until the cashews are broken into bits. Add the sage, salt, and shallots and puree for another 30-seconds until everything is chopped into small pieces.
In a small bowl, whisk together the lemon juice and olive oil.
With the processor running, pour the lemon-oil mixture into the processor in a thin stream and continue to process, stopping periodically to scrape down the sides and bottom of the bowl, until a thick paste-like consistency is reached.
Divide the cashew cheese evenly between the mushroom caps, smoothing it in an even layer around the stem.
Bake for 15-20 minutes until golden brown and heated through.
Serve immediately.
Notes
If you prefer to make this an appetizer or side, you can use baby bella mushrooms instead. I would guess you'll need 20-24 baby bella mushroom caps.
These are a great vehicle for garnishes. You might try a drizzle of balsamic reduction for extra flavor, pine nuts for added texture, or caramelized onions for both.
Store leftovers in an airtight container in the fridge for up to 5 days.
Extra cashew ricotta can be stored in an airtight container in the fridge for up to 5 days, or in the freezer for up to 3 months.