I don't usually do personal or behind the scenes posts (unless you count the occasional travel post), but this one was such a cool idea, I couldn't pass it up. I hope you don't mind…
A Clean Bake is the latest stop on the Writing Process Blog Tour, which asks bloggers to share their experience of bringing a blog post to life. I was nominated by Mary Frances, who runs The Sweet Tooth Life (you may remember her from this recipe) to be the next blogger to answer a few questions about my personal process from brainstorm to blog post. Read on for the interview…
What are you working on?
In the very specific sense, my current obsessions works-in-progress include two grain-free brownie recipes (perfectly fudgy and microwave single serve; since we're on the topic, which would you like to see first?), finding a way to duplicate this mind-blowing cookie (more on that soon, I hope), and overcoming my fear of pie. I also take requests, if there is anything in particular you would like to see made gluten- or grain-free.
In the slightly longer term, I am just trying to produce good quality content, use up what's in my pantry and freezer, and allow people with food allergies to enjoy food – especially baked goods, which are notoriously allergy-unfriendly – without feeling like second class citizens.
In the big picture, I have no idea. I have a full time job and, since I get a lot of my deadline- and expectation-meeting out of my system from nine to five, A Clean Bake is more of a creative outlet for me than a goal-oriented "job". I started blogging on a whim, and I promise myself with every post that as soon as it stops being fun, I will just walk away. Thankfully, it's still fun. I try not to put too much pressure on myself to do something other than what I am feeling passionate about, and my only goal is to produce good quality content that helps people eat better.
How does your work differ from others of its genre?
Although I didn't start out to be a "gluten-free" or "allergy-free" baking blog, over time it has become clear that that is the genre I would be classified into. That's cool. Except that the original concept of this blog was actually completely opposed to that genre. Well, sort of.
I started this because (if you've heard this saga before, feel free to skip ahead), after experiencing some health problems, I had to do some food elimination and experimentation that made it really hard to eat and nearly impossible to bake and have dessert, normally. I looked for alternatives, but since I didn't fit into a particular dietary "box" nothing was tailored to my needs. I realized that there had to be others in my shoes, who needed to clean up their diets, but may not be interested in going completely vegan or paleo. So, I ended up combining facets of several dietary trends to define what I consider clean, relatively healthy, and absolutely delicious food.
I think (hope) that my blog inspires people who want to live a healthier life and adopt a cleaner diet to take the plunge. It's not that hard, once you get the hang of it (and get a really nice bar of dark chocolate to keep you sane).
Why do you write what you do?
I used to have a way with words. When I was a kid, I wrote short stories and scripts for fun; as a high school and college student I excelled in liberal arts subjects and my writing muscles were finely sculpted. In my adult life, or at least recent years, my once-math-illiterate brain has been somewhat seduced by numbers and spreadsheets. In my master's program, students were rarely expected to write much more than three pages on their own; any more was to be done in groups. My writing muscles have atrophied. So much of what I write is just to write.
As for why I write what I do, my posts usually reflect a moment or experience in my life like a memory, a celebration, or sometimes just a craving. The most important tenant of good writing, in my opinion, is to tell a story. Sometimes the story is about the context surrounding the dish, and sometimes it's just about the experience of making the dish itself. Despite the strong personal influence on content, I try to walk the very fine line between revealing enough of myself to make the prose relatable, and over-sharing to a degree that makes the audience cringe, or worse, stop caring about the recipe.
Sometimes the recipe comes with an interesting anectode or out-of-the-ordinary context, and in those cases, the story writes itself. But other times, it's challenging to figure out where to start. There is only so much one can say about a dessert, and sometimes after the pictures and the recipe are posted, I am at a loss as to what else needs to be elaborated. In the latter case, I typically, either consciously or subconsciously, start with the question of why I made the dish to begin with. Sometimes it's too boring to actually discuss – like these candied lemon peels, which resulted from my newfound love of putting an entire peeled lemon, not just its juice, in my smoothies, and the subsequent guilt over just throwing away such beautiful, plump and flavorful peels every day. Not exactly edge-of-your-seat material here. – but whether or not the story of how the recipe came to be actually makes it into the post, it gives me a great jumping off point.
Ultimately, I strive with every post to let the recipe shine through, and to give the baker reading it confidence that yes, s/he can make this!
How does your writing process work?
My writing process starts with my baking process. As I cook, I pay attention to my thoughts and reactions, and not just the obvious ones like "add chocolate chips", which is my reaction to nearly everything I make (because what doesn't a big handful of chocolate chips not improve?). I make cryptic notes to myself on the recipe, 90% of which are completely useless later, but occasionally provide just the anchor I need to write the "story" of the dish. When I don't have a particular note to take my prompt from, I just start writing and, through a somewhat stream-of-consciousness-ish brain dump (and obviously a lot of editing later), the significance of the dish begins to emerge. Also, I've heard bloggers say that they start at the middle and come back to do the introduction and conclusion later, but I am strictly a start-to-finish writer.
I typically don't write about a recipe until at least 24 hours, and sometimes several days, after I made the recipe. That allows me to let the experience marinate in my mind, and sometimes the best insights come from not thinking something. At least in my brain.
If I'm being totally honest, most of my writing starts in the shower. Not literally, although my dad did give me a waterproof pen-and-notepad set once (thanks, Dad!), but I digress. My mind is usually juggling so much at any given time that I tend to see most clearly through the choas when I am not focused on any particular task or concern. So then I dash out of the shower and end up writing some cryptic notes that I have a 90% chance of not being able to comprehend by the time I actually sit down at the computer. (Obviously, I should probably have a better writing process.)
Most of the time, my writing starts with with the "hook": what is it about this recipe that makes it different from every other recipe on my site, and worth the reader's time to concern themselves with (and, hopefully, make!)? With the internet teeming with "healthy" or "skinny" or "lightened up" versions of every imaginable dish, I try not to rely on clickbait, but on clear and (sometimes) concise explanations of the benefits and unique qualities of the recipe. I also think, both when I am making a dish and when I am writing about it, about what the reader needs to know when making the recipe, and I try to put myself in their shoes and preemptively answer any questions they might have. Is it adaptable to be vegan? Can the yield be converted for a larger or smaller pan, or from a cake to cupcakes? Does that affect the baking time? Things like that. Lastly, I string it all together in a "story" that might not always be a continuous tale, but should be, at least, a flowing narrative.
I proofread and edit after I have written the article, and usually do it in preview format so I can see the whole post as a reader. I am kind of a stickler for spelling, grammar and punctuation (thanks again, Dad!) so I usually proofread many times before the post goes live. When I am finally satisfied, I schedule the post to go live, walk away and then spend an inexplicable amount of time between the time I scheduled it and the time the post goes live worrying that I missed something, and making a mad dash for my computer, only to find that I was two steps ahead of myself all along*.
*except when I do things like forget to include the chocolate chips in a recipe for deep dish chocolate chip cookie cake, in which case, thank you to the reader who pointed that out to me!
In the end, all I care about is that readers are entertained, engaged, and hopefully drooling (or at least smiling? I'll take smiling.) by the time they are finished reading.
**
Next Stops:
The best part about this series is that it grows exponentially because everyone nominates more bloggers. So, without further ado, I'll pass the baton to….
I hope you're not sick of me singing these ladies' praises yet, because I'm not prepared to stop anytime soon. If you're a longtime reader, and I mean back in the Buttercream Fanatic Stone Age long, you'll certainly remember their cheesecake prowess. Behind the camera/blog/oven, they are two wonderful, brilliant and hardworking as hell young women who somehow manage to balance classwork from top-tier colleges with running a beautiful, creative and professional-grade blog called Pass the Cocoa. And they are so sweet! Monica and I realized recently that we literally were down the street from each other, so we met up for lunch and had the best time! I can't tell you enough how impressed I am with this duo.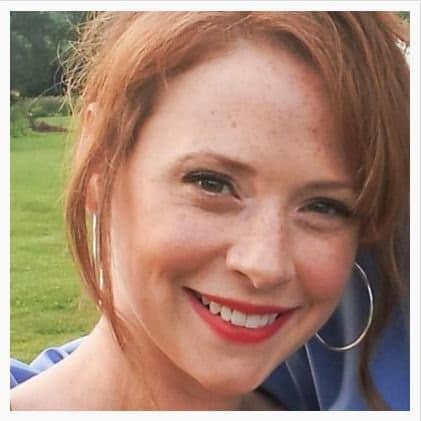 Allie is another blogger whose work constantly blows me away. She is a busy mom-of-two who, somehow, manages to find time to make the most creative, stunningly beautiful, and mouth-wateringly delicious desserts you could ever imagine. Everything about her work on her blog, Baking a Moment, is immaculate, from the recipes to the presentation to the photographs. I want to grow up to be her. And she is the sweetest, friendliest, and (somehow, because she has every right to brag!) most humble person you'll ever meet. I absolutely can't wait for her to share the process behind her gorgeous posts and hilarious, approachable writing style.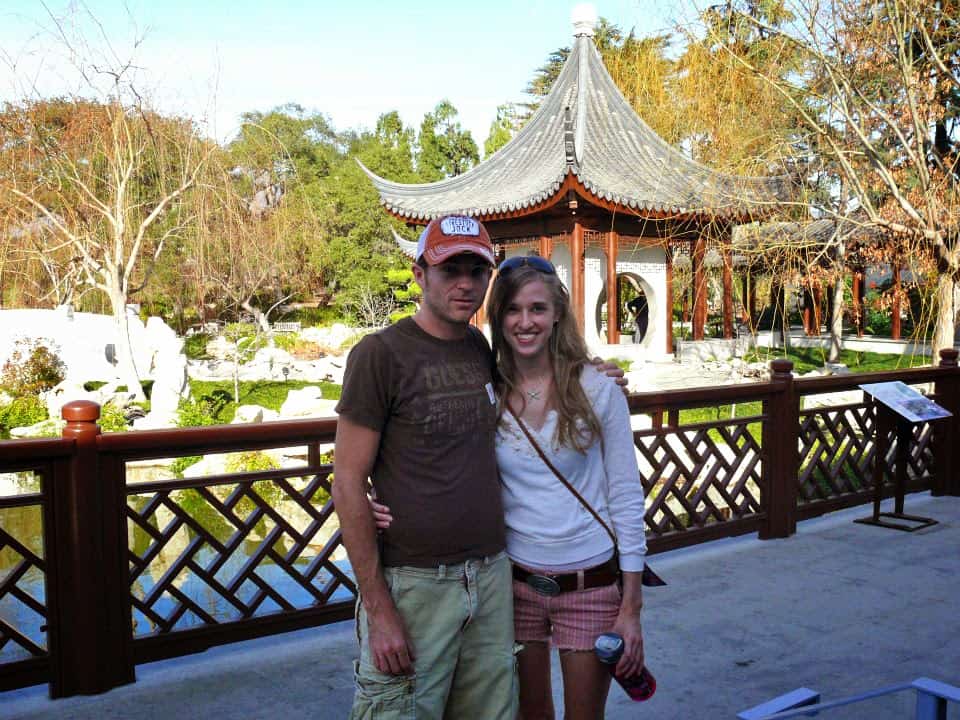 If you're not already familiar with Cooking & Beer, thank goodness you are reading this. Justine creates some of the most wonderful food: it is all at once sophisticated yet comforting; complex yet accessible. I look forward not just to her writing and recipes, but to her beautiful, vibrant photos that make the food practically sing! And, as though that isn't enough, if you are a beer-lover, this is the site for you. Justine pairs each dish with a carefully-selected, totally amazing craft beer. I don't know where she finds some of these picks, but they all look so appealing (and I don't even typically like beer) that it is hard to resist. (And let's not forget Zack, the other half of Cooking & Beer, who works behind the scenes to make sure readers have the best site experience possible!)