If you're intimidated by caramel (I know I was), it's time to change that. This dairy free caramel sauce only takes a few ingredients and a little stirring to achieve sweet and sticky perfection!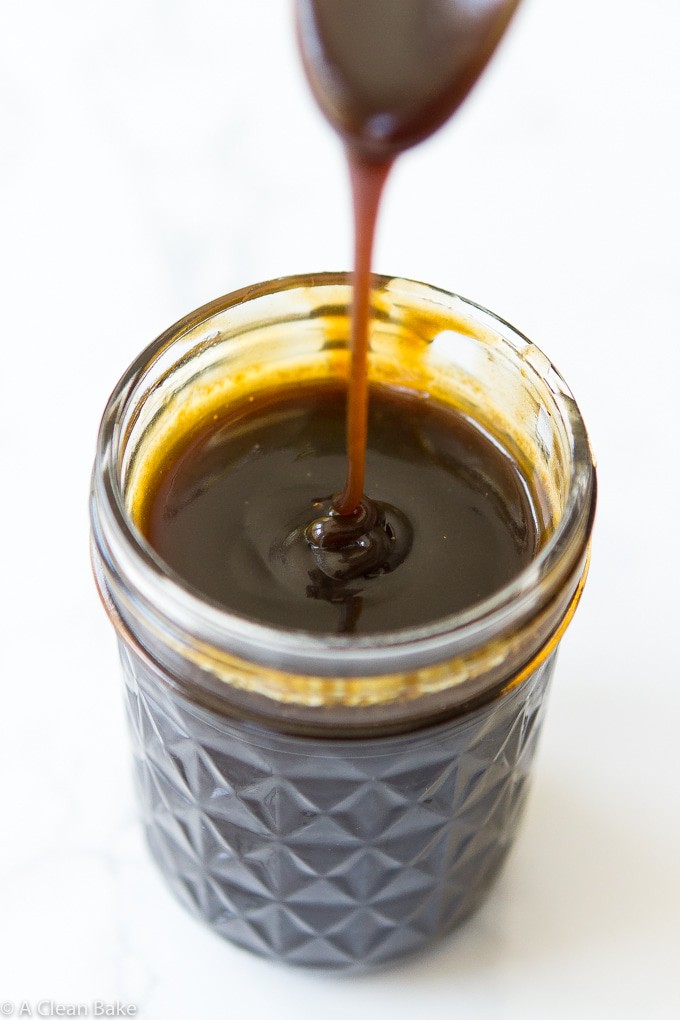 Happy Friday! I am just popping in with a very quick post to get you through the weekend.
Unfortunately, here in the Land of Weather That Can't Make Up It's Mind, it is supposed to be cold and rainy allllll weekend. Yesterday it was 40, overcast and windy. On Wednesday it was 75, sunny and generally perfect. My head is spinning just trying to keep up. But in case you are in a locale with slightly less high maintenance forecasts, and it's ice cream weather… well, you know what to do….