I'm revisiting recipes from the early days of A Clean Bake and making them even more irresistible! These Four Ingredient Power Cookies are an update of a recipe from 2013. They're gluten free (not paleo, though), vegan, egg free, dairy free and whole grain for lasting energy.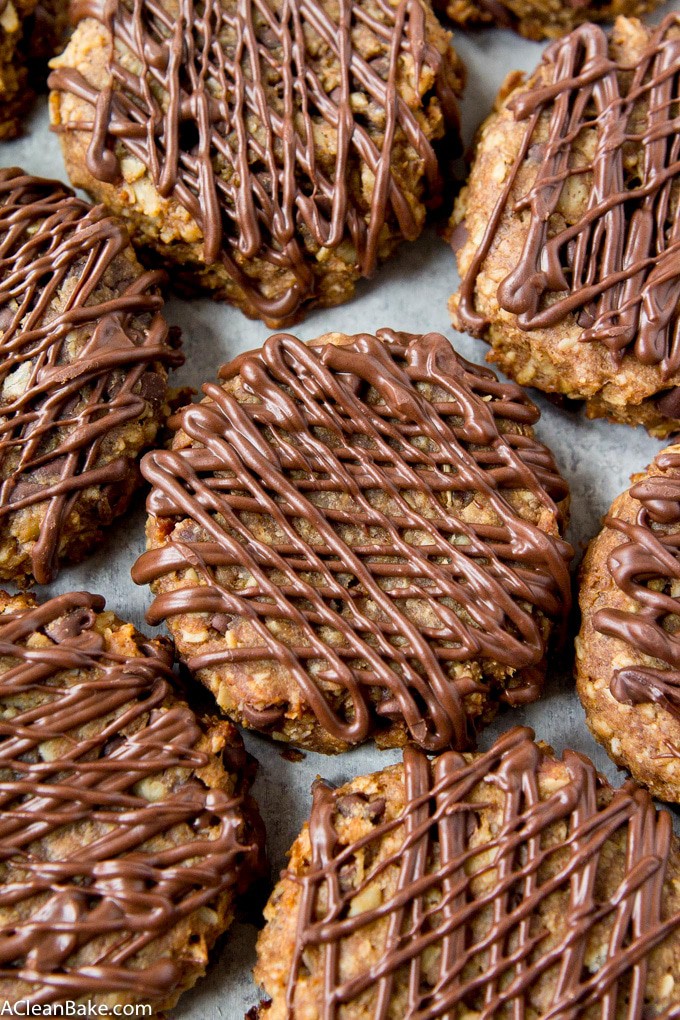 I've started the process of going back to old recipes – and I mean old; this one was originally posted on the blog that existed before A Clean Bake! – and sprucing them up. Nothing major. You know, just remaking and tweaking the recipe, reshooting the photos and somewhere along the way DRENCHING THEM WITH CHOCOLATE (the cookies, not the pictures). It's fun, actually- the whole process, not just the chocolate-drenching. Seeing how far my photography has come is incredibly gratifying but re-reading the old copy has really given me a few good laughs.
For example, in the original post I was in graduate school in the evenings while working full time. I was tired. I mean Capital T Tired. (But let's face it: it wasn't 4-month-old baby tired.) I needed a pick me up, and oats were, back then, a go-to food for me. So these cookies were born of a need for energy and a love of oats (and at least one of those things hasn't changed)….