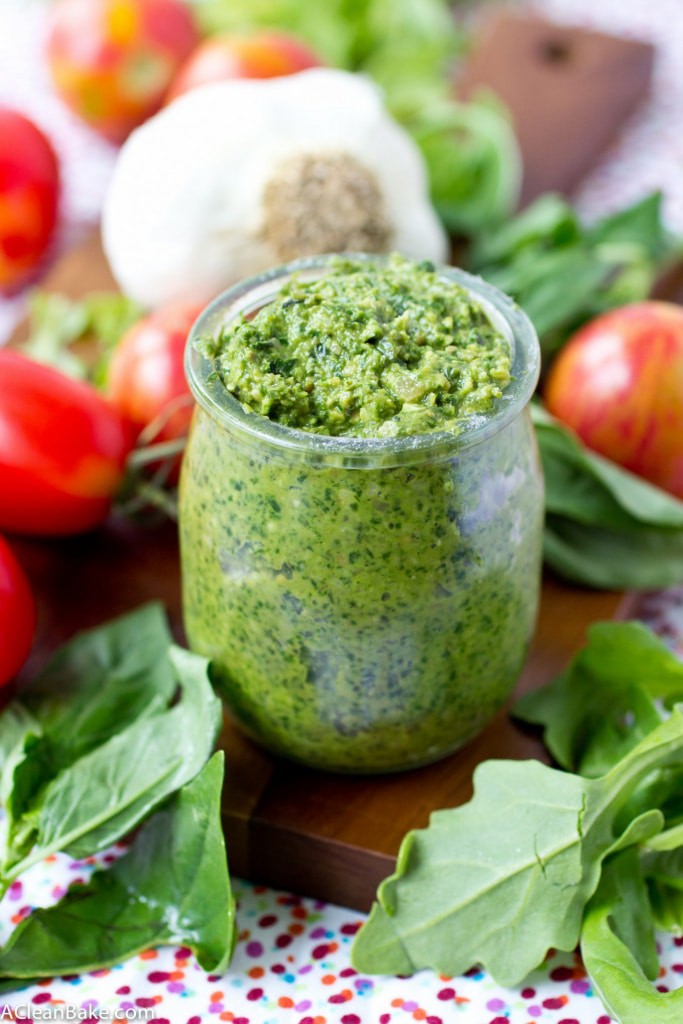 What's your summer food? You know, that one dish that you look forward to making all year when the ingredients are at their peak: popsicles…ice cream…pie??
Call me crazy, but for me it's pesto. There is no way I can get through a summer without making at least one monster batch of it. When I see those big bunches of fresh basil at the grocery store (or, this year, lucky for me, in my CSA box), it feels like a crime not to scoop up as much as I can carry and scurry home as fast as I can to make pesto. It always feels like I am getting away with something; like I should be wearing a stocking over my face and carrying my bounty of basil out of the store in a burlap sack with a dollar sign on the side of it.
Give me all your basil, I have a gub….