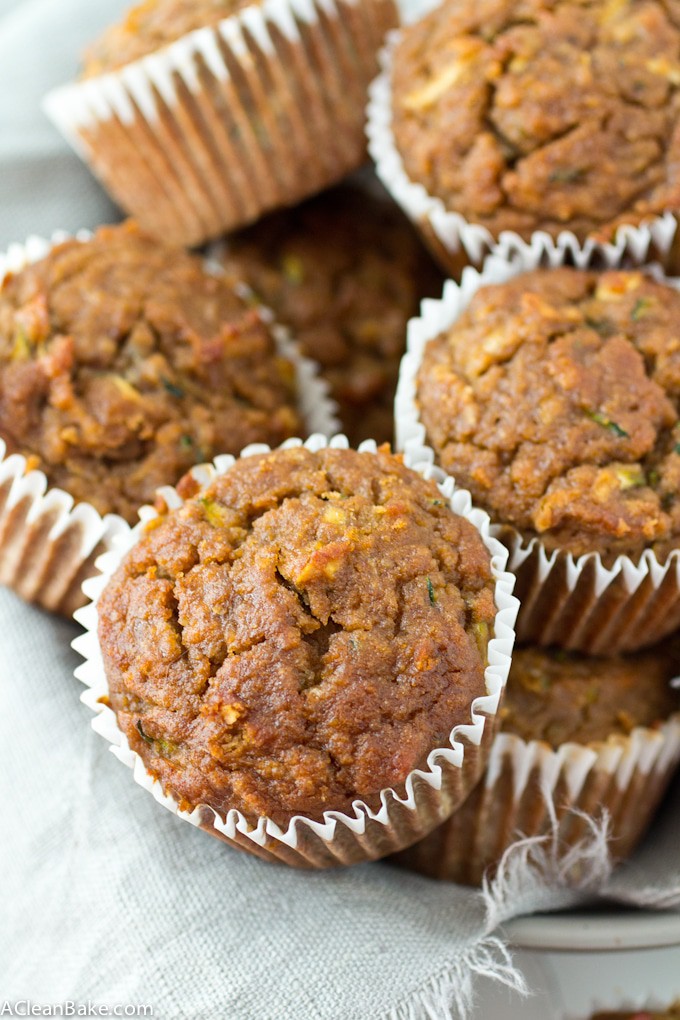 I'm desperately searching for inspiration about how to tell you about these muffins and I'm having the toughest time.
They're so simple, yet so incredible.
They're so (seemingly) nondescript, but so moist, flavorful, and bursting with fresh, vibrant fruit and veggie flavors.
They're the perfect back to school snack. And they're the perfect snack to celebrate my last year of not having to worry about back to school (or having to worry about worrying about back to school).
They're so easy that it would be a crime not to make them asap. …