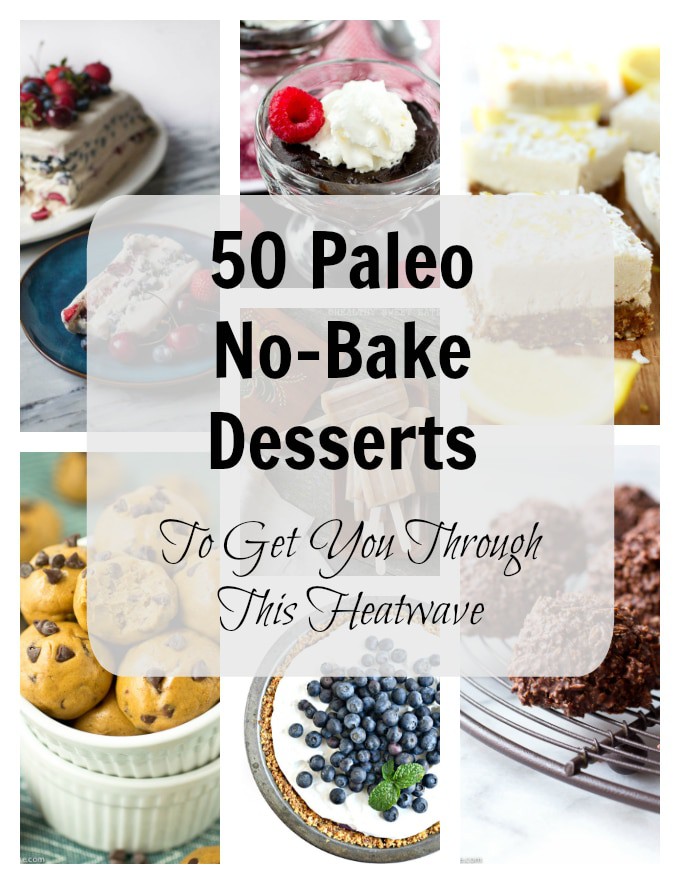 How quickly I have gone back on my promise to stop talking about the weather, but seriously, with a heatwave like we're having right now, how can anyone be expected to focus on anything else? And I don't know about you, but these days turning on the oven feels like a mortal sin. If you live in a place where you can even consider turning on your oven right now, I envy you. But for the rest of us, short of starvation (or, at the very least, dessert withdrawal), the only solution is a no-bake treat. 
And there are plenty to choose from because I've pulled together 50 of my favorites here. They're all paleo, or at least paleo-adaptable (a few contain peanuts, peanut butter,  and/or cane sugar, so I've noted next to the links where you should expect to make slight adaptations) and don't worry – it's more than just a list of ice cream and popsicles. Much more.
Several of the recipes are dairy free and vegan and there is plenty of variety on the list,  including lots of chocolate! What can I say? Nothing puts a damper on chocolate love – not even extreme heat. Like I said, they are all easy to make and not one requires you to even think about turning on your oven. A few may require a microwave, but since that's fast and doesn't heat up the kitchen at all, that seems manageable, right?
I thought so. The only question now is….what are you making for dessert tonight?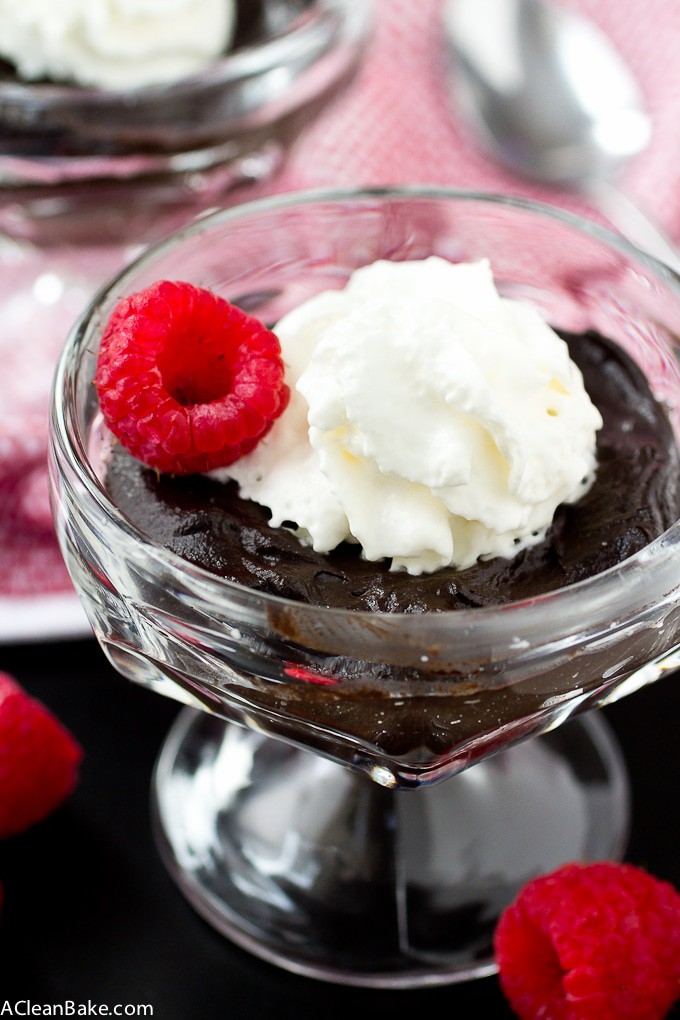 Dairy-Free Dark Chocolate Mousse
Dairy-Free Pistachio Vanilla Bean Ice Cream (from Colorful Eats)
Vegan Key Lime Pie Tarts (from The Roasted Root)
Chocolate Peanut Butter Freezer Fudge (from Ambitious Kitchen) (replace PB with your favorite nut/seed butter)
No-Bake Samoa Cookies (from Culinary Couture)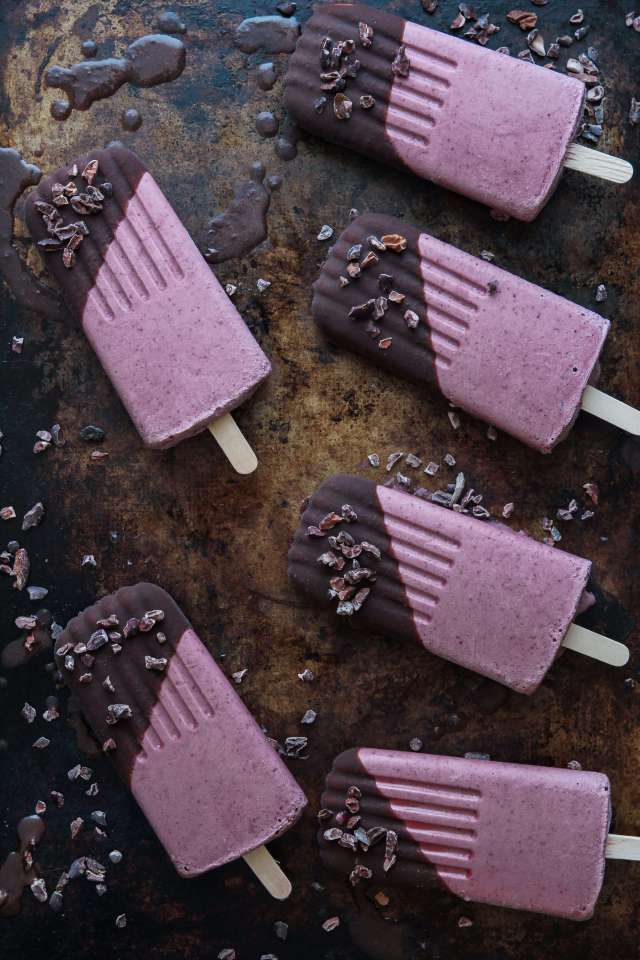 Dairy Free Chocolate-Cherry Popsicles (from Jessi's Kitchen)
Vegan Taiwanese Shaved Ice (from The Pancake Princess) (replace brown sugar with coconut sugar)
Mango Frozen Yogurt (from Grandbaby Cakes) (use dairy free yogurt, if preferred)
Cherry-Strawberry Chia Seed Fool with Vanilla Bean Coconut Whipped Cream (from Oh, She Glows) (Note: use stevia or coconut sugar to taste in place of cane sugar)
No Bake Banana Chocolate Chip Cookies  (from Paleo Running Mama)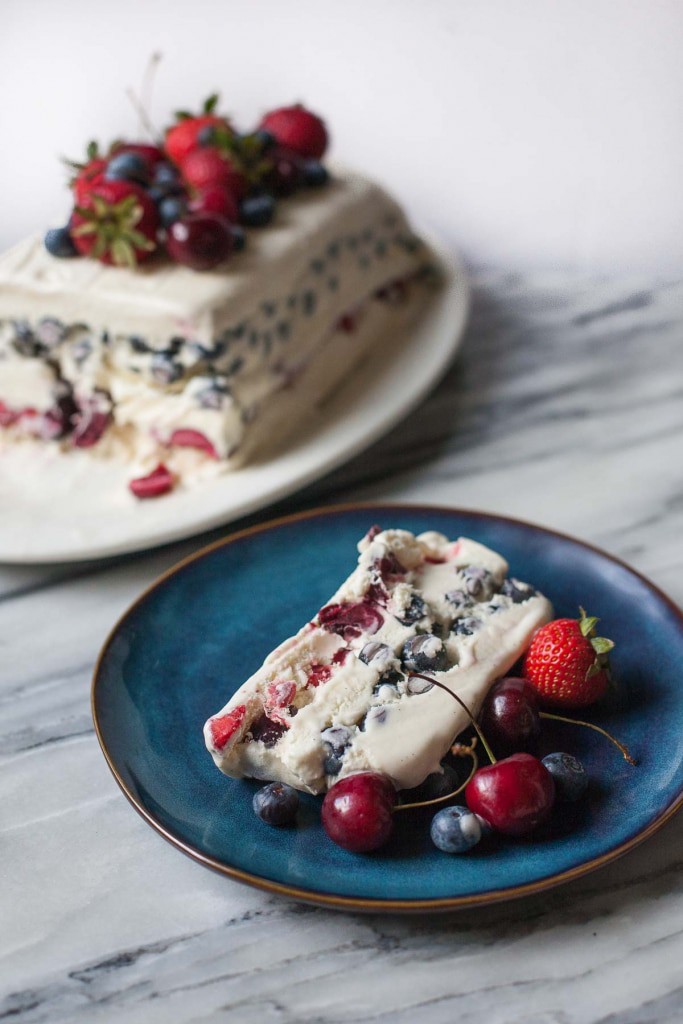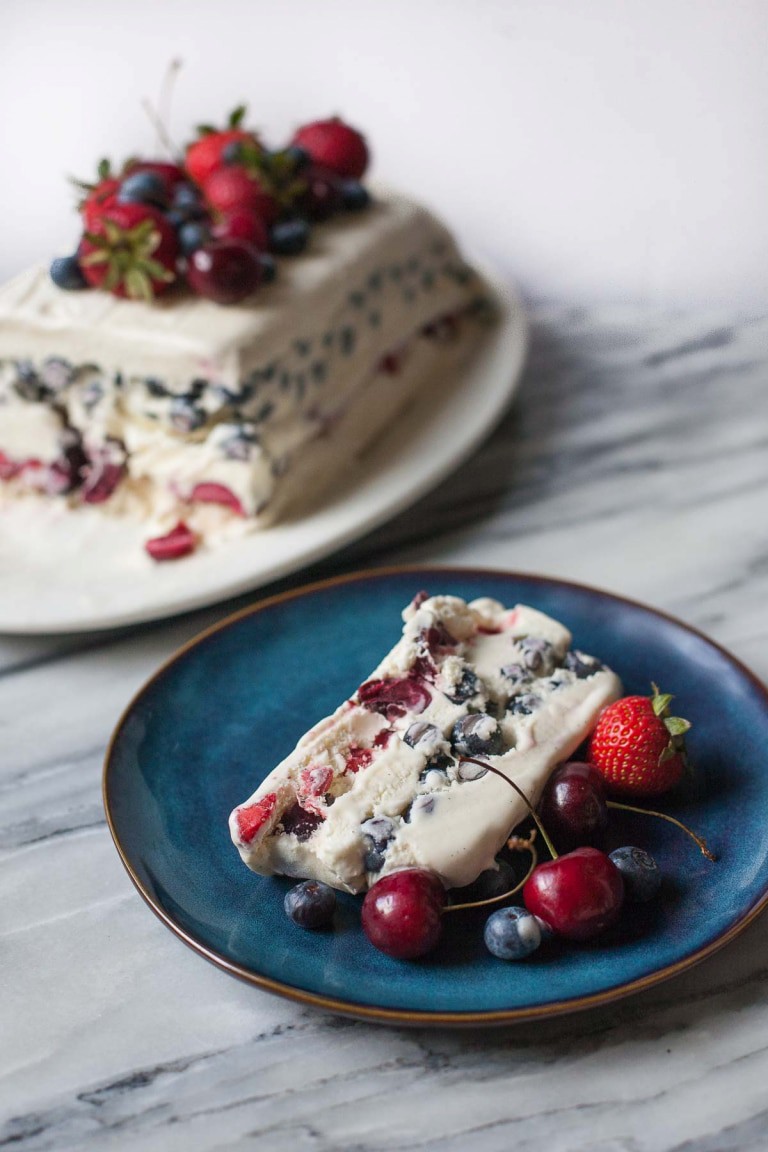 Cherry Berry Ice Cream Loaf (from A Calculated Whisk)
Sugar-Free Mexican Spiced Dark Chocolate 
Coffee Ice Cream (from Primal Palate)
Triple Almond Breakfast Cookies (from Big Man's World)
Peanut Butter Pie (from Gluten Free on a Shoestring) (Note: replace peanuts & PB with nuts/seeds/butter of choice)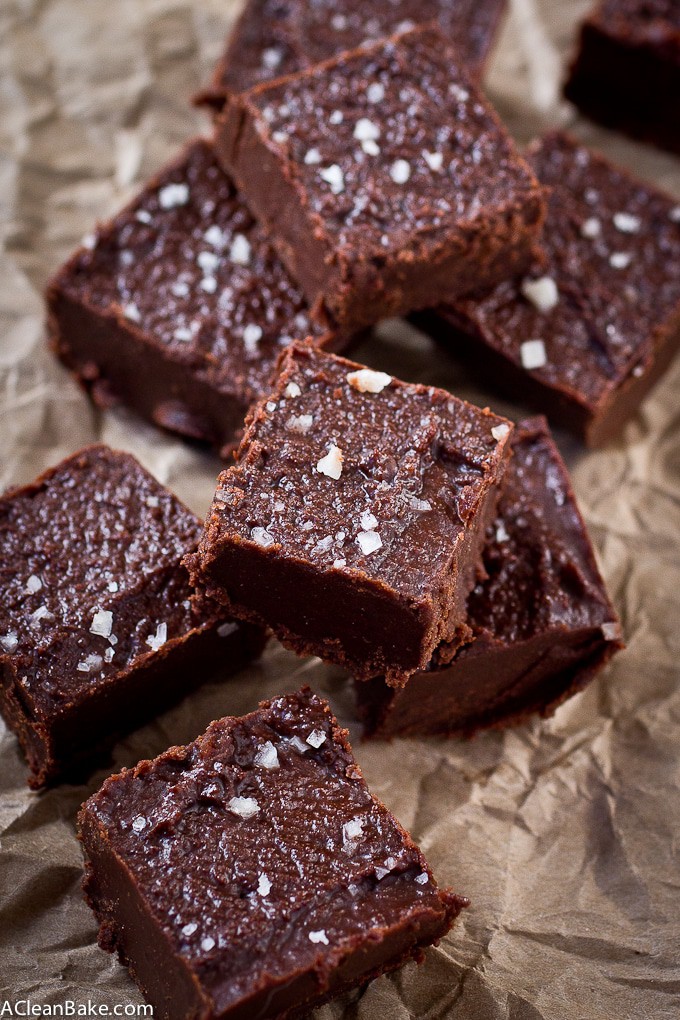 Strawberry "Semifreddo" Ice Cream  (from Fork and Beans)
Mini Frozen Peach Coconut Cream Pie with  Almond Crust (from Healthy Sweet Eats)
Watermelon Mint Granita (from PaleOMG)
Fresh Lemon Mousse (from Hungry By Nature) (Note: replace sugar with stevia or coconut sugar)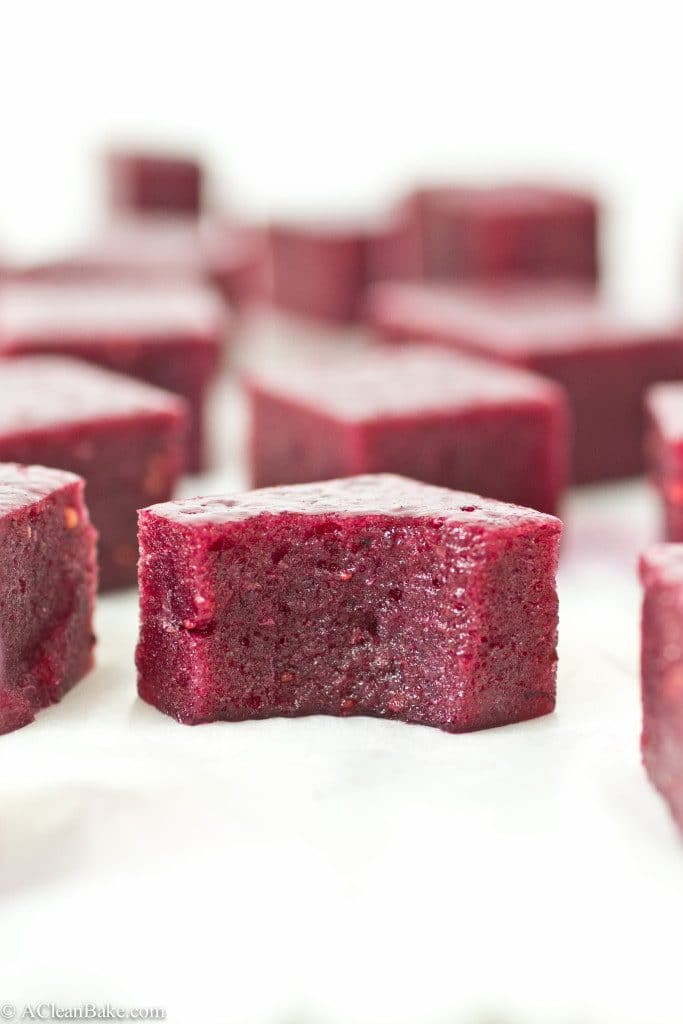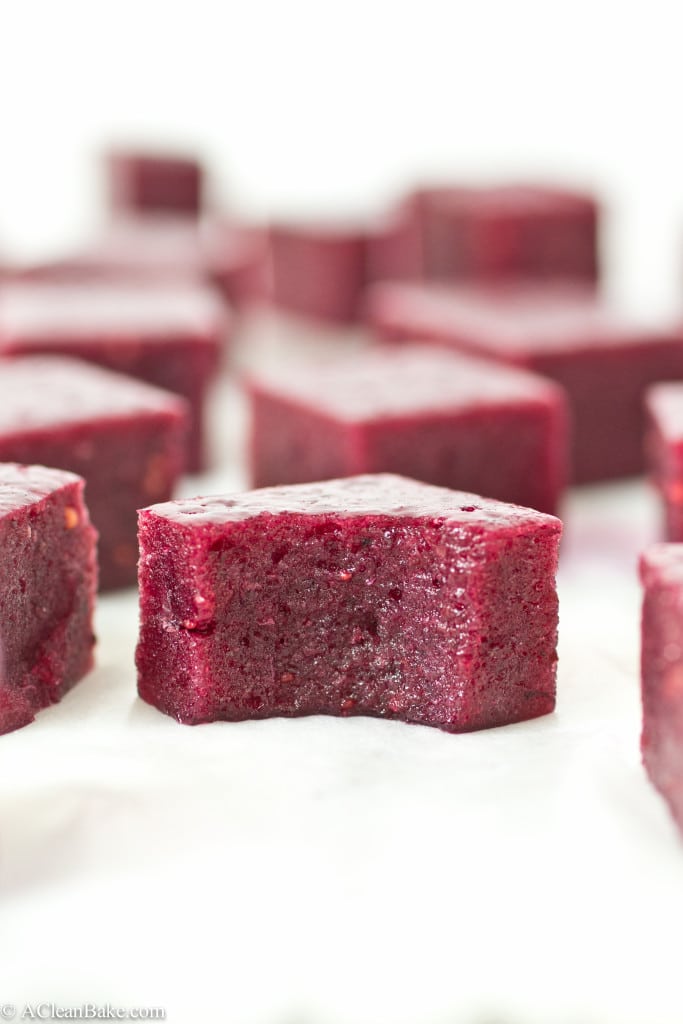 Lemon Cheesecake Bites (from The Foodie Teen)
Frozen Chocolate Peanut Butter Banana Bites
Mocha Fudge Fruit Parfaits (from Lexi's Clean Kitchen)
Homemade Yogurt Shop-Style Froyo (from Baker Bettie) (Note: replace granulated sugar with stevia to taste)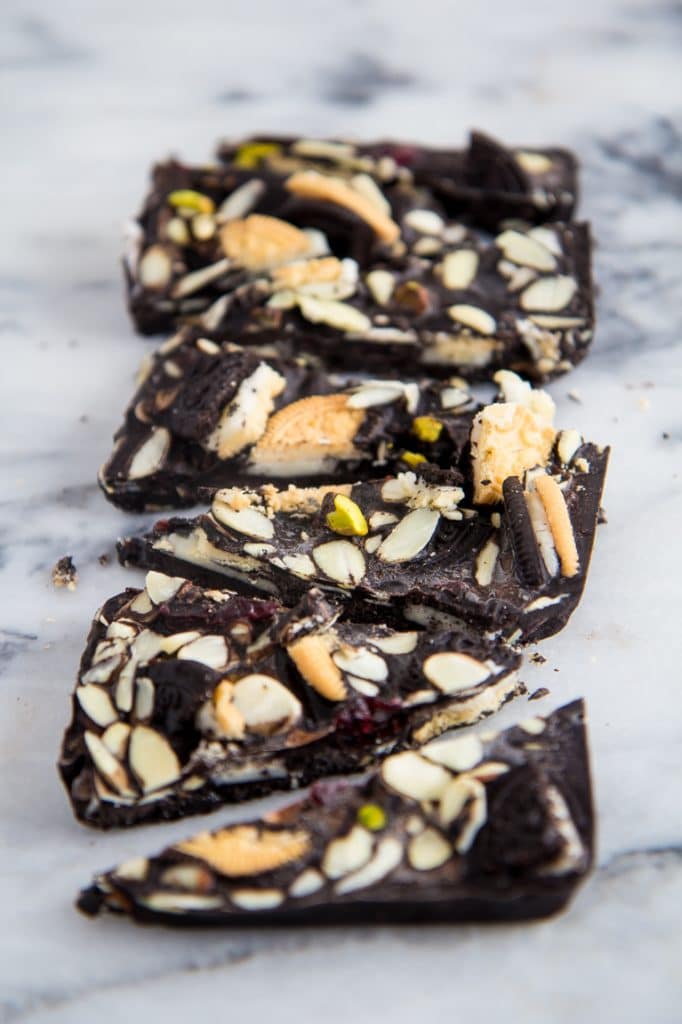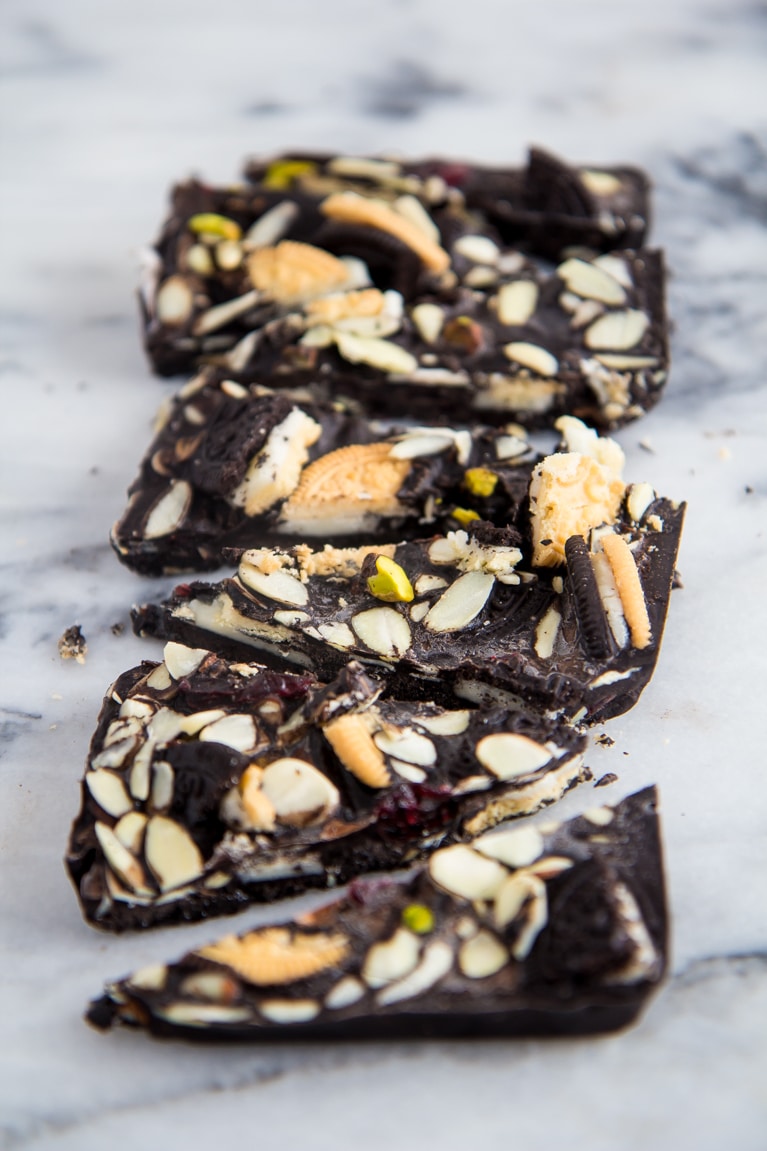 Three Ingredient Chocolate Bark (from ImmaEatThat)
Coconut, Lime and White Chocolate Milkshake
Raw Walnut Brownies (from The Healthy Maven)
Mini Vegan Cheesecakes (from My Whole Food Life)
Dark Chocolate Sorbet with Olive Oil and Sea Salt (from PaleOMG)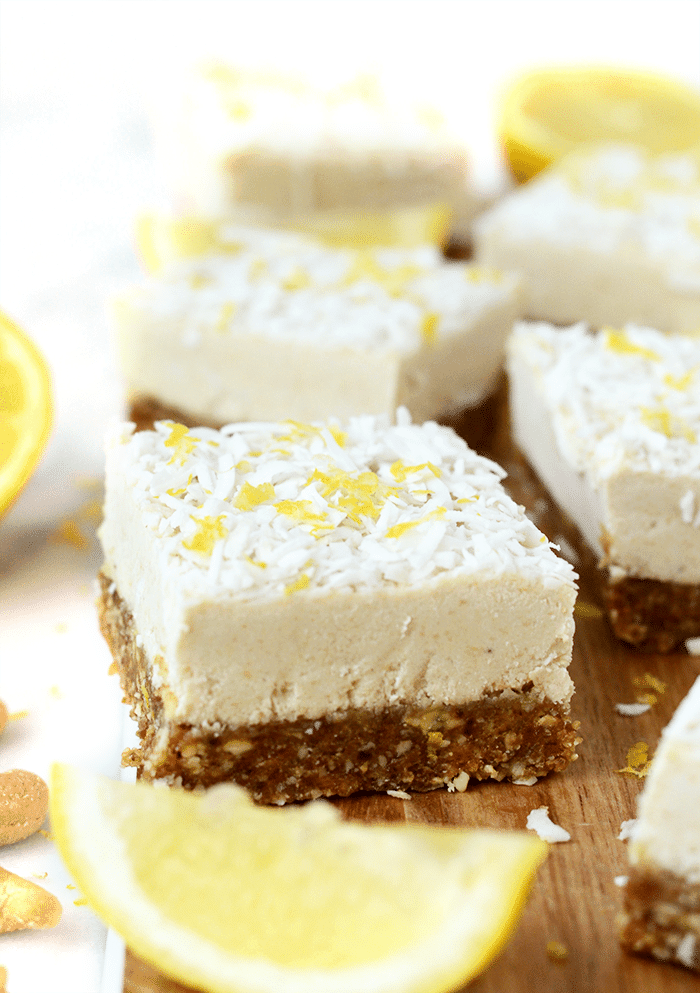 Raw Lemon Coconut Cheesecake Bars (from Fit Foodie Finds)
Healthy (No Churn) Chocolate Avocado Ice Cream (from The Healthy Maven)
Homemade Healthy Peanut Butter Cups (from  Rosanna's  Kitchen)
No-Bake Blueberries and Cream Pie (from Fork and Beans)
Cinnamon Banana Pudding (Egg & Dairy Free)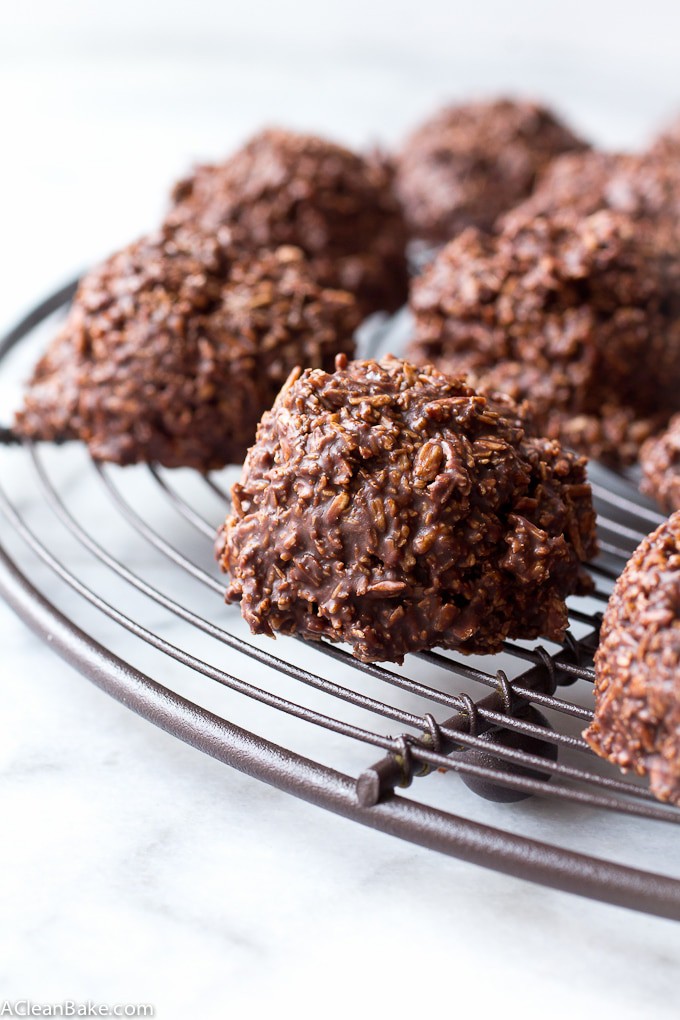 No Churn Cherry Ice Cream (from A Calculated Whisk)
Salted Caramel Cups (from Primal Palate)
Kiwi Coconut Popsicles (from The Little Epicurean)
Vegan "Cheesecake" Stuffed Strawberries (from The Roasted Root)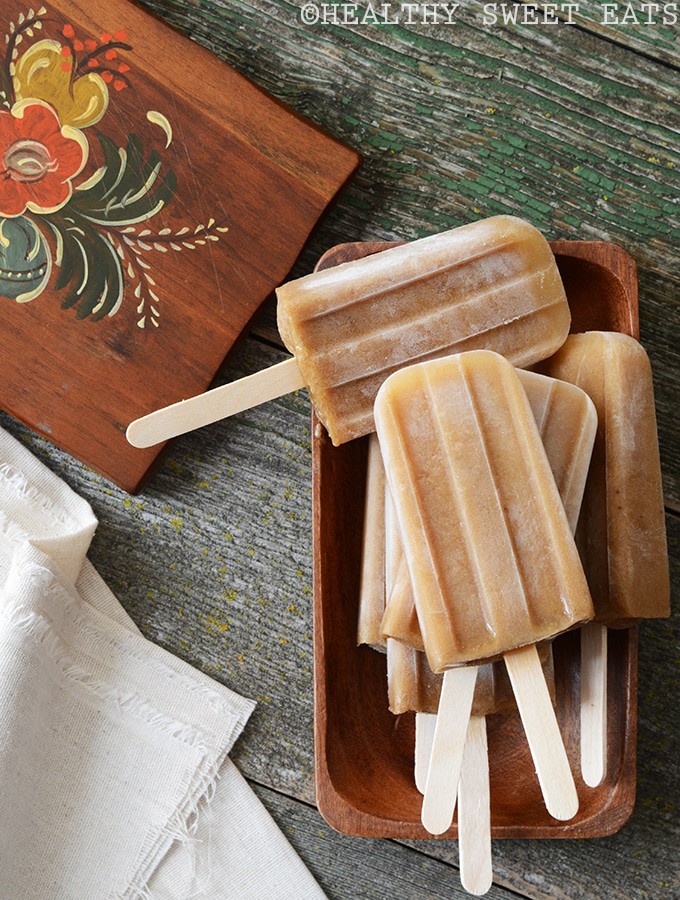 Banana Chai Popsicles (from Healthy Sweet Eats)
Homemade Sugar Free Dark Chocolate
Matcha Chia Seed Pudding and Apricot Smoothie Parfaits (from The Roasted Root)
No Bake Peppermint Chocolate Bites (from The Lean Green Bean)
Wild Blueberry Lavender Coconut Ice Cream (from Ambitious Kitchen)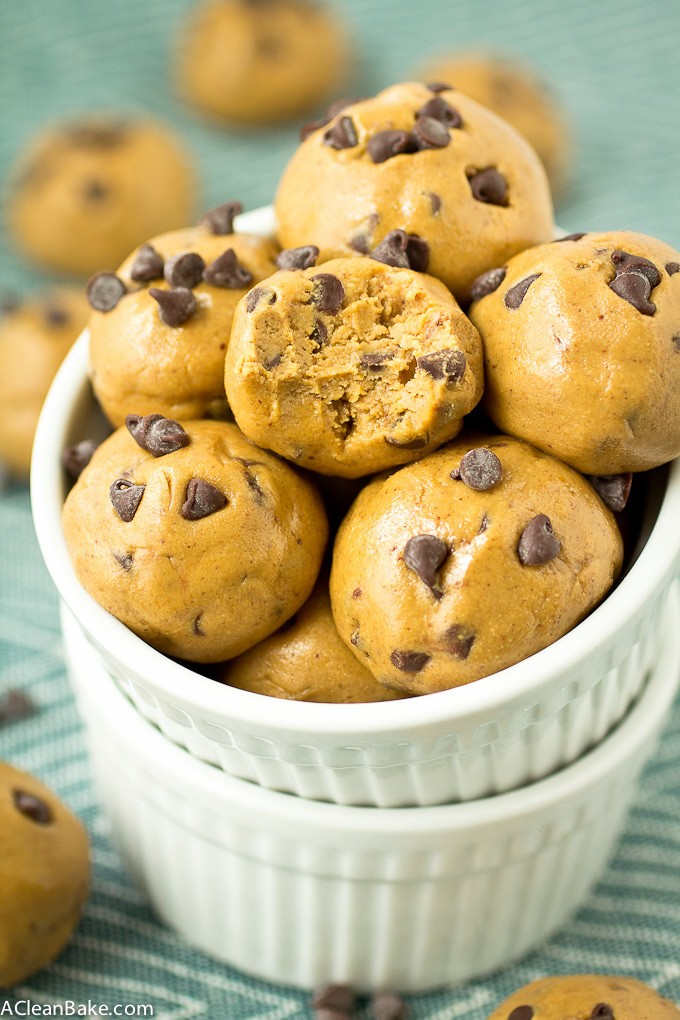 3-Ingredient Chocolate Chip Cookie Dough Protein Bites
Chocolate Coconut Truffles (from Jessi's Kitchen)
Berry Thumbprint Cookies (from Big Man's World)
Coconut Snowballs (from For the Family)